Master
Media Component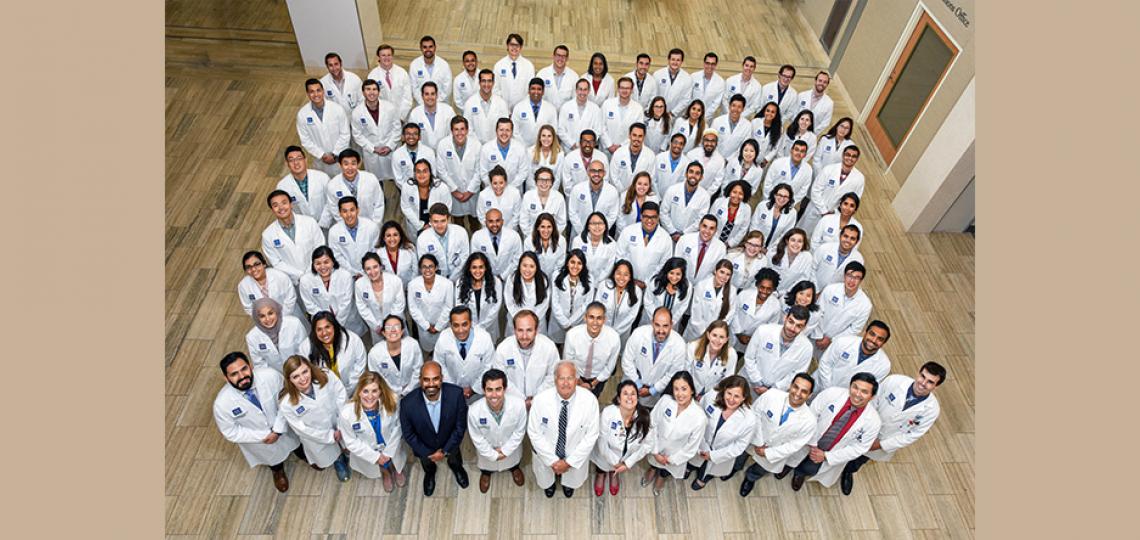 Content
The Internal Medicine Residency at Baylor College of Medicine is one of the most comprehensive and diverse in the country. The program provides residents opportunities to develop essential clinical skills as an internist, to learn the many important diagnostic and therapeutic concepts in internal medicine, and to evolve as complete physicians who possess not only textbook knowledge but also the many personal attributes that patients expect of outstanding physicians.
We train the very best internal medicine residents in the country. Every physician graduates from the program as an excellent internist, and the breadth of clinical training opportunities allows residents to plan any type of career in internal medicine. With extensive clinical training in four hospitals and several unique outpatient settings, Baylor residents have opportunities to customize their electives to focus on their chosen area of interest.
Heading
Post-Residency Training and Careers
Content
Baylor College of Medicine attracts outstanding trainees to its residency program as illustrated by our graduates' strong record of American Board of Internal Medicine exam certification, subspecialty fellowship match, and career initiation. Please visit the Fellowship and Careers page for more details.
Heading
Faculty Commitment
Content
The faculty of the Department of Medicine at Baylor is among the largest of any medical college in the United States, with excellence in education, patient care and research. The commitment of the faculty to the education of the residents is exceptional.
Media Component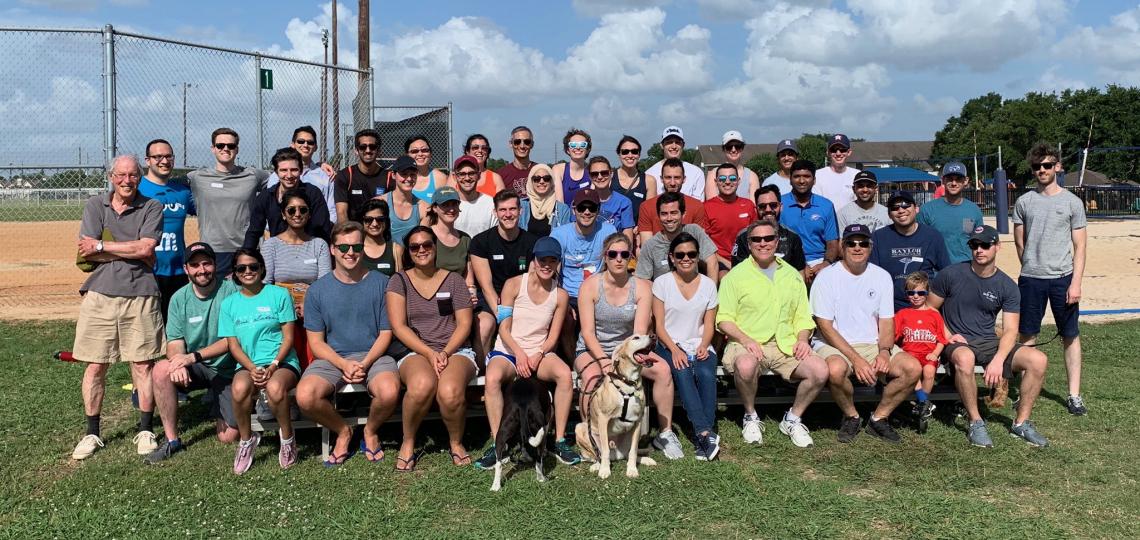 Content
Our section of Internal Medicine faculty, residents, and family at Family Day in June 2019.
Heading
At the Heart of the Texas Medical Center
Content
Baylor is a principal institution of Houston's Texas Medical Center, which is world renowned for advances in medical research and patient care. The Texas Medical Center is the largest medical center in the United States, and Houston is among the most modern and energetic cities in the world. Baylor has one of the most modern hospital systems of any American medical school. Key clinical facilities include the large Ben Taub Hospital for the Harris Health System; the flagship Michael E. DeBakey Veterans Affairs Medical Center; a center for ambulatory care for the attending staff of the Baylor St. Luke's Medical Center; the Texas Heart Institute Tower; and the Jamail Specialty Care Center and Baylor College of Medicine Medical Center, both on the Baylor McNair Campus.
Content
Affiliations with leading research and healthcare institutions in and around the Texas Medical Center, the world's largest healthcare complex, provide access to an exceptionally diverse array of people and resources. Discover how our affiliations enhance our education programs.