Master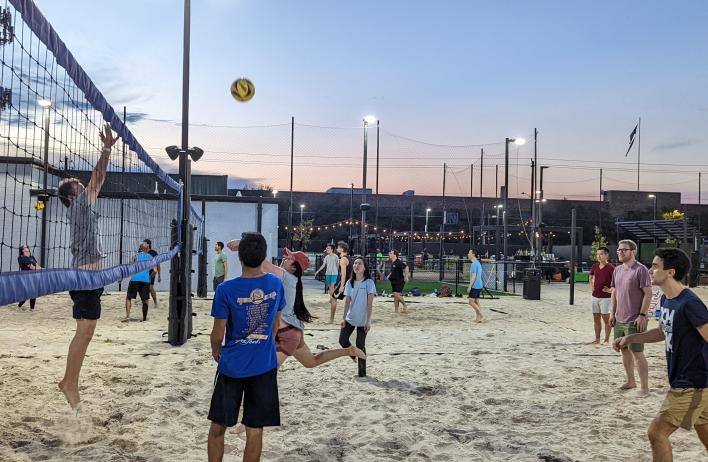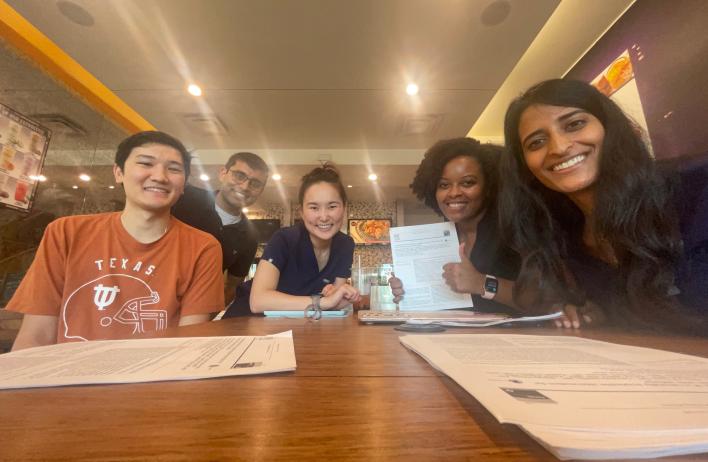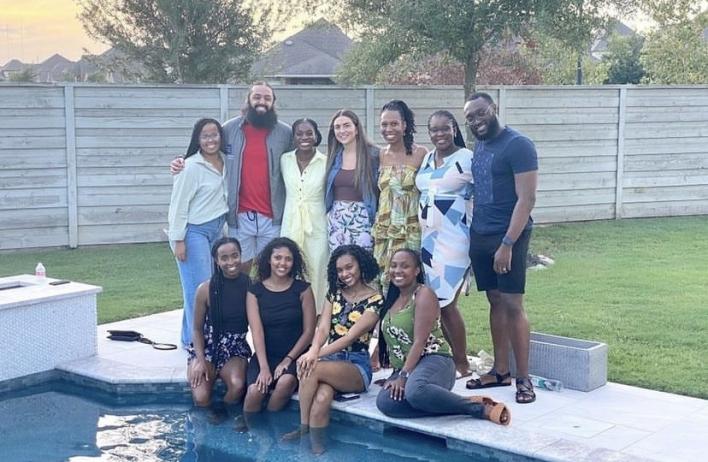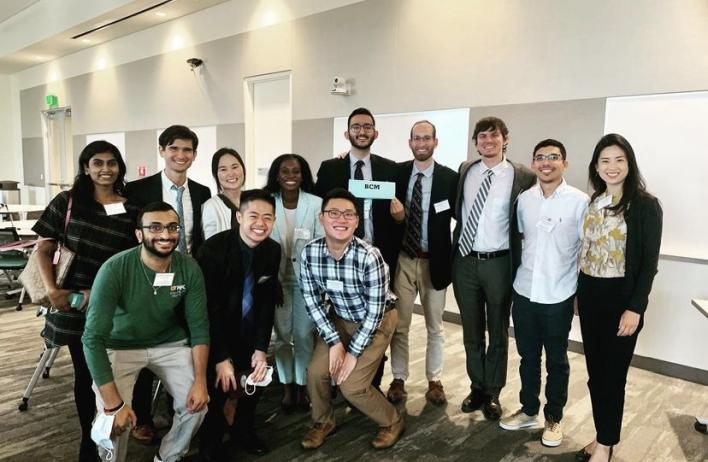 Content
Academy of Resident Educators
The Academy of Resident Educators (AoRE) is BCM IM residency's resident-as-teacher organization. AoRE offerings include a core curriculum for all residents (through Wednesday School and noon conference), a longitudinal workshop and seminar series for interested residents, a Distinguished Educator Pathway (open to all residents who want to graduate our program with a distinction in medical education), and a medical education scholarship research elective. 
Faculty Advisors: Stephanie Sherman and Zaven Sargsyan
Wellness Committee
We have instituted multiple initiatives to help support resident wellness, many of which are focused on structural changes to clinical rotations to facilitate work-life balance. Recent changes include: 
A decrease in inpatient general medicine blocks during intern year to enable more subspecialty and ambulatory experiences
The creation of an ICU night float system
The elimination of 24-hour calls as of the 2023-2024 academic year
Increased family leave (including for non-birth parents)
We also integrate wellness curriculum activities into noon conference and Wednesday School. Above all, program-sponsored social activities are an integral element of resident life and wellness in our residency.
Faculty: Dr. Priti Dangayach
Internal Medicine Recruitment Committee
The Internal Medicine Recruitment Committee is a group of residents dedicated to recruiting the next group of bright Baylor interns. The committee works hard behind the scenes to set up pre-interview dinners that give applicants the opportunity to learn about life at Baylor straight from the source. In addition, the committee also coordinates other aspects of the interview season including helping to arrange virtual interviews, applicant handouts/presentations, meet-and-greets, and communication between residents and applicants.
Faculty: Stephanie Sherman
Internal Medicine Diversity Council
The Internal Medicine Diversity Council focuses on building community amongst residents at BCM, particularly for those from groups historically underrepresented in medicine. The council members help with curriculum design, advocacy work, recruitment, and social events. Past programming has included a seminar series on health disparities in Houston, movie nights, panel discussions, and cultural events for community building (including attendance at Pride and celebration of Ramadan). For additional information, please email Dr. Achilia Morrow or imdiversity@bcm.edu.
GME Resident Council
The GME Resident Council is a group consisting of members who serve two-year terms and are elected by all BCM residents and fellows to advocate on behalf of house staff and to plan programming that promotes education, wellness, and professionalism. Members are often selected to be resident members on various educational committees. This leadership experience offers residents an opportunity to learn more about educational programming and residency organization at an institutional level.
Medical Jeopardy
Medical Jeopardy is a fun and interactive way to learn while building camaraderie between residents. There are four major competitions each academic year – the American College of Physicians state competition in November, the Southern Society of General Internal Medicine in February, National American College of Physicians in spring, and the Southeast Texas regional hosted by the Texas Chapter of the ACP between March and May. There are both Jeopardy and scout teams (the latter consisting of residents who will become part of the Jeopardy team the subsequent academic year). However, all residents are encouraged to come out each week for Jeopardy Practice regardless of desired level of involvement. Practice takes place bi-monthly in the Ben Taub Morning Report room
Faculty: Wilson Lam
Gold Humanism Honor Society
The Gold Humanism Honor Society - Resident Chapter seeks to promote the values of humanism, professionalism, and wellness at Baylor College of Medicine. The society annually honors and inducts residents who exhibit humanism in medicine. GHHS organized the program's inaugural Patient Memorial, a tradition which continues today. Activities include regular meetings and discussions on Humanism in medicine. 
Faculty: Vandana Shah
Internal Medicine Advocacy Committee
The Internal Medicine Advocacy Committee was established to give our residents an opportunity to engage in several pillars of advocacy, including advocating for vulnerable patient populations, creating several local community outreach projects, and getting involved at local and state-wide policy meetings. The committee meets monthly for skills-based workshops, project development, educational forums, and community outreach programming. Members regularly give lectures at our Wednesday School sessions or noon conferences on subjects including health advocacy, economics, and the challenges facing our local Houston community. 
Faculty: Dr. Brandon Peplinski
Global Health Interest Group
The Global Health Journal Club is dedicated to keeping Internal Medicine residents informed about new developments in the field of global health. With guidance from our faculty advisors, we critically evaluate articles from journals such as The American Journal of Tropical Medicine and Hygiene and The Lancet: Global Health. We also invite residents and faculty members to give presentations about their global health experiences and facilitate discussions about global health electives during residency and career opportunities within the field.
Faculty: Dr. Marc Robinson
Journal Club
Journal club is a resident-run organization with committee members who organize monthly, informal gatherings to discuss an article or articles of clinical relevance. The goal is to provide a setting where residents can express their thoughts and ask their questions while learning about landmark trials and new research of importance to daily practice. Journal club organizes in person meetings and also provides the option for remote viewing for those unable to attend in person. Other important goals include providing guidance on how to appraise medical literature, as well as providing resources on conducting research, including a research database and a schedule of major research conferences and abstract submission deadlines.
Smith Clinic Operations Committee 
The Operations Committee is composed of residency and faculty members at the Smith Clinic continuity clinic and was created to help improve clinical workflow and patient safety in our safety net hospital system. The committee strives to improve the outpatient educational experience of our residents. Some of the resident-led innovations implemented over the last year include dividing residents into 4 "firms" to improve cross-coverage of patient in-basket management and promote closer communities and having a dedicated resident on clinic days that will cross-cover in-baskets for patients of residents on more difficult rotations, such as Medicine Wards and the ICU.
Faculty: Dr. Lee Lu
Social Committee 
The Social Committee plans and hosts fun, spirited events for residents. Whether orchestrating pickleball matches, exploring the city's bar scene, organizing fantasy football leagues, or gathering residents to attend Barry's Bootcamp classes, the Social Commitee organizes events every block for residents. The group has a generous budget to ensure residents get the chance  to explore Houston with fellow residents and have fun!
Housestaff Quality and Safety Council 
The Housestaff Quality and Safety Council meets monthly to promote scholarly achievements in quality improvement (QI) and to educate residetns on high value, high quality clincial care. Council members become quality and patient safety champions for our patients. Currently, the committee is working on implementing a QI toolkit for residency programs as well as a QI roundtable discussion on how to incorporate QI into careers. The committee's focus is on improving the delivery of care in a multidisciplinary effort and aligning the quality improvement and patient safety goals with those of BCM and national agencies such as Centers for Medicare and Medicaid Services (CMS) and National Quality Forum (NQF).