Master
Terms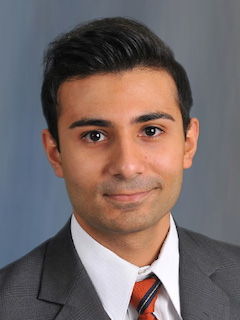 Item Definition
Post-residency Plans: Cornea and External Ocular Disease and Refractive Surgery Fellowship, University of Illinois at Chicago, Chicago, Ill.
Hometown: Houston, Texas
Undergraduate: The University of Texas at Austin, Austin, Texas
Medical School: Baylor College of Medicine, Houston, Texas
Why Baylor: Baylor is home. I am from Houston and went to Baylor for medical school. I got to know the faculty as a medical student and realized that this program was the best fit for me and my career. 
Outside Interests: Basketball, traveling, Netflix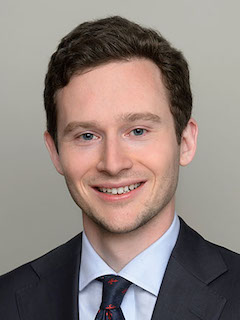 Item Definition
Post-residency Plans: Glaucoma and Anterior Segment Fellowship, University of Toronto, Toronto, Canada
Hometown: Chevy Chase, Md.
Undergraduate: Haverford College, Haverford, Pa.
Medical School: New York University School of Medicine, New York, N.Y.
Why Baylor: Excellent faculty mentors and great surgical and clinical training.
Outside Interests: Music, sports, travel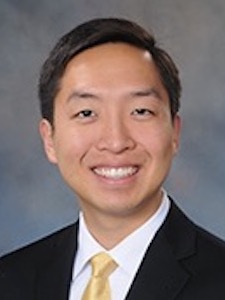 Item Definition
Post-residency Plans: Pediatric Ophthalmology and Strabismus Fellowship, Mayo Clinic, Rochester, Minn.
Hometown: Houston, Texas
Undergraduate: Rice University, Houston, Texas
Medical School: Baylor College of Medicine, Houston, Texas
Why Baylor: Invested and inspiring faculty mentors, breadth and depth of clinical and surgical training, diverse patient population.
Outside Interests: Gardening, tennis, traveling.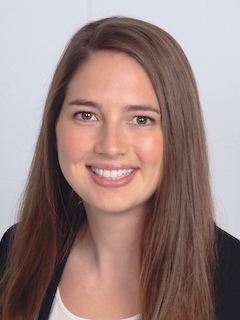 Item Definition
Post-residency Plans: Glaucoma Fellowship, Bascom Palmer Eye Institute, Palm Beach, Fla.
Hometown: Racine, Wisc.
Undergraduate: Carthage College, Kenosha, Wisc.
Medical School: Chicago Medical School, Chicago, Ill.
Why Baylor: The tremendous clinical and surgical experience.
Outside Interests: My family, tennis, and travel.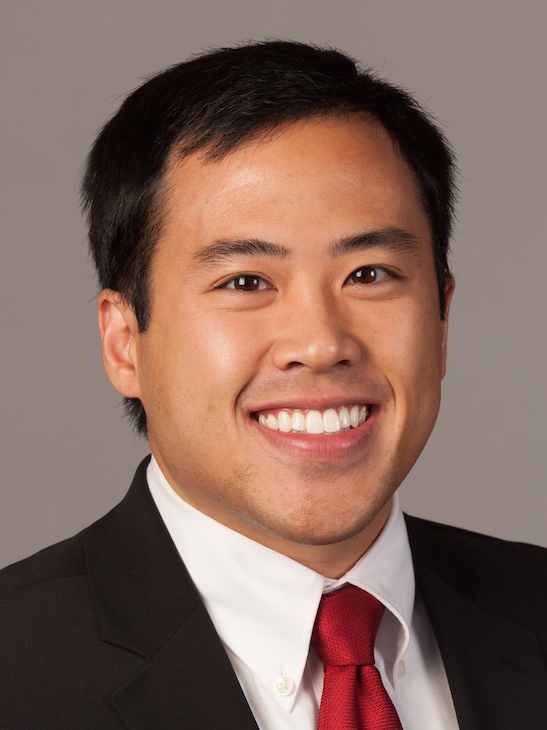 Item Definition
Post-residency Plans: Comprehensive Ophthalmologist, Atlanta, Ga.
Hometown: Martinez, Ga.
Undergraduate: University of Georgia, Athens, Ga.
Medical School: Emory University School of Medicine, Atlanta, Ga.
Why Baylor: Baylor is a top-notch program that offers both a VA hospital and county hospital. This provides in my opinion the ideal training environment. The Houston VA has unmatched resources and a unique patient population. Patients travel from hours away and even from Louisiana to be seen. The county hospital has an even more unique and diverse patient population. Often, these patients have not had any ophthalmic care, and as an ophthalmologist, it is absolutely rewarding to take care of these patients.
Outside Interests: Video editing, wood working, powerlifting, traveling, golf, soccer, and of course, spending time with my family and dog.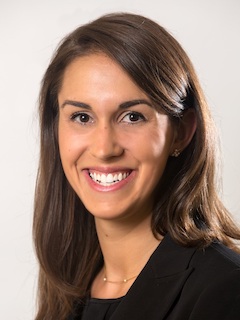 Item Definition
Post-residency Plans: Ophthalmic Plastic and Reconstructive Surgery Fellowship, Baylor, Houston, Texas
Hometown: Washington, D.C.
Undergraduate: Brown University, Providence, R.I.
Medical School: University of Maryland School of Medicine, Baltimore, Md.
Why Baylor: I wanted to be clinically challenged and be as prepared as possible in any facet of future practice: whether that realm was further subspecialty training, international work or comprehensive practice, I felt Baylor was the best place to become a well-rounded ophthalmologist. I was also impressed by the number of faculty who chose to return to Baylor after subspecialty training and the resultant culture within the program.
Outside Interests: Running, pilates and barre, cooking and baking, exploring Houston, cheering on the Washington Redskins and Nationals.