Master
Media Component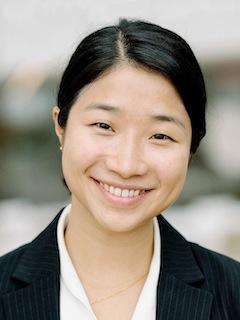 Content
I am so excited to welcome you to Baylor College of Medicine Ophthalmology Residency! I've had an incredible experience at this program and am eager to share what makes us special.
The Texas Medical Center is the largest medical center in the world. We have a variety of hospitals in which to train including: Ben Taub County Hospital, the Veterans Affairs Medical Center, Texas Children's Hospital, and Baylor Alkek Eye Center. There are few programs that have this breadth and depth of experience.
We have one of the best surgical experiences in the country. We start primary strabismus and cataract surgery cases even during our first year and we build on that foundation during our second and third years, producing highly confident surgeons.
We have world-renowned faculty who are available to help us in the clinic, OR, and in research. With our faculty guidance, our past residents have been graduated to prestigious fellowships or private practice positions.
My co-residents are some of the most dedicated, intelligent, caring, and funny people I've met. Teamwork is very important in our busy program and I've made some of the best friends and closest colleagues here at Baylor.
Whether your goals are to become a leader in academic medicine or private practice, Baylor ophthalmology will guide you in becoming the best ophthalmologist.
Sincerely,
Elaine Zhou, M.D.
Chief Resident
Ophthalmology Residency Program
ezhou@bcm.edu