Master
Media Component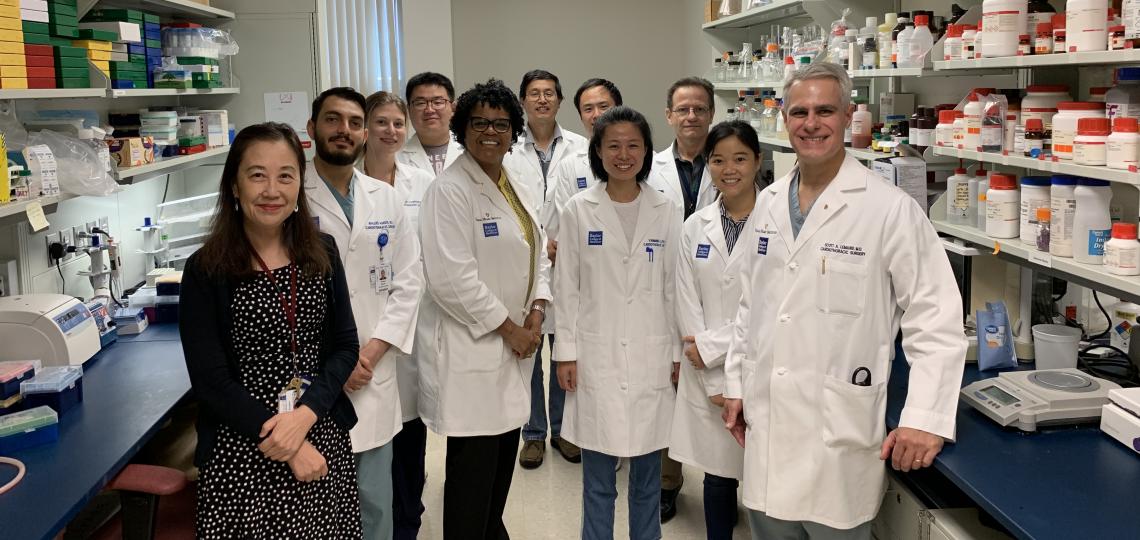 Content
Aortic aneurysms and dissections are common, interrelated cardiovascular diseases that cause nearly 10,000 deaths in the United States each year. Currently, there are no medications that effectively prevent or treat these diseases. To develop such treatments, there is a need to better understand how disease starts and progresses in the aortic wall.
Under the supervision of Ying H. Shen, M.D., Ph.D. and Scott A. LeMaire, M.D., the aortic disease research team pursues several research projects and maintains one of the world's most extensive and well-cataloged aortic tissue banks. This core resource facilitates investigations into the causes and progression of aortic disease pursued by our researchers, as well as researchers from other academic institutions.
The members of the lab employ a wide range of standard and advanced techniques, including tissue analysis, cell-based experiments, mouse models of aortic disease, and single-cell transcriptome analysis.Through an American Heart Association Strategically Focused Vascular Research Network Award, the lab has established the Aortopathy Research Center in partnership with collaborators at the University of Kentucky College of Medicine. The goal of this project is to understand how different types of cells in the aortic wall respond to stress and how these responses differ in men and women.