Master
Media Component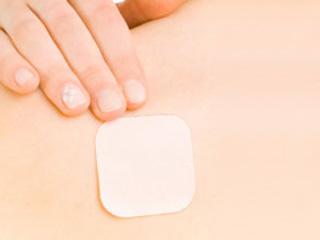 Content
How to use:
Thin patch placed on skin releases hormones.
When to use:
Apply each new patch to a different place on your skin. Never apply to breasts or irritated skin or unclean skin. Wear for seven days; exchange for a new one on day eight. Only wear patches for three weeks at a time.
Advantages:
• Does not interrupt sex.
• OK to bathe, swim, exercise while wearing patch.
• May improve acne.
Disadvantages:
• No protection against STDs and HIV/AIDS.
• Higher risk of side effects, like blood clots.
• May not work well on women over 198 pounds.
• Symptoms may include nausea, mood changes, headaches, breast tenderness and skin irritation.
Effectiveness:
8 out of 100 women get pregnant when using this method properly.