Master
Media Component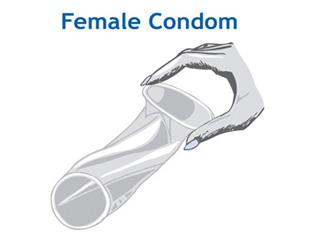 Content
How to use:
A female condom lines the inside of the vagina to keep sperm from reaching the egg. Use a new condom every time you have sex. Make sure the outer ring stays outside of the vagina. DO NOT use with a male condom.
When to use:
The female condom can be inserted eight hours before intercourse and should be removed immediately after sex. The use of spermicide will make the condom more effective in preventing pregnancy.
Advantages:
• Helps prevent and protect against STDs and HIV/AIDS.
• No prescription necessary.
• May insert up to eight hours prior to sex.
Disadvantages:
• May break or slip during sex if not used correctly.
• Outer ring may not feel comfortable.
Effectiveness:
21 out of 100 women get pregnant when using this method properly.