Master
Media Component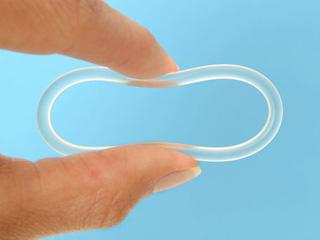 Content
How to use:
Estrogen and progestin hormones released from ring.
When to use:
Store in cool place until use. Leave in ring for three weeks.
Advantages:
• Exact position of ring is not important.
• Does not interrupt sex.
• Periods are lighter, more regular, less cramping.
• May improve acne.
Disadvantages:
• No protection against STDs and HIV/AIDS.
• Symptoms may include weight gain, mood changes, more acne, headaches, nausea, and vaginal irritations.
Effectiveness:
8 out of 100 women get pregnant when using this method properly.