Master
Media Component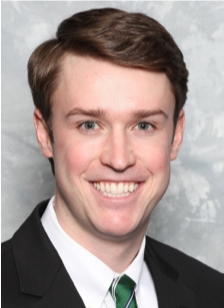 Content
What is your favorite memory from residency?
I had a really fun time at our resident wellness event this year, which was paintball. It was a great way to try something new and relax from the stress of residency with the rest of the program.
Why did you choose urology?
I have always loved the surgical variety that Urology offers and the great mix of acute and chronic conditions that Urologists have the privilege to treat.
What drew you to the BCM Scott Department of Urology?
Definitely surgical volume and autonomy. I really love that Baylor allows its residents to be at the center of patient care when its appropriate. Also, training in the Texas Medical Center gives residents tons of exposure to many complex cases, cutting edge research opportunities, and world class resources.
What's your favorite thing and/or spot in Houston?
Lei Low Tiki Bar –fun late-night spot in the heights with lots of unique Hawaiian/Tropical drinks. Plus, you get half-off drinks if you wear a Hawaiian shirt!
What is one new thing you started in residency that you hadn't done before?
I got a new English Bulldog puppy! My fiancée and I got "Finnegan" our first winter in Houston. It's been a fun excuse to see the city and explore different parks around town.