Master
Media Component
Credit
Scott Holmes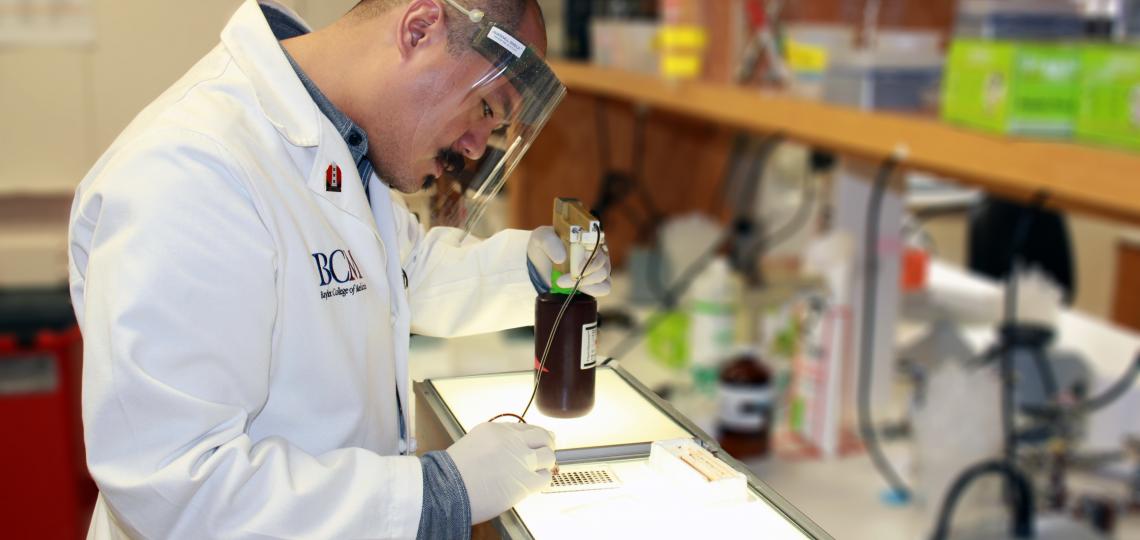 Content
The Immune Evaluation Laboratory at Baylor College of Medicine is a reference lab for solid organ transplants (kidney, heart, pancreas, liver and lung) performed in the Texas Medical Center.
The lab is responsible for all pre-transplant histocompatibility testing of new end-stage patients to identify their HLA antigens and determine the degree of their pre-transplant immune reactivity towards possible donor antigens.
We perform a series of sensitive crossmatch assays to pair appropriate donors and recipients for transplantation. Post-transplant, patients are evaluated for cellular or antibody-mediated rejection and we take part in consulting with transplant clinicians regarding rejection therapies for these patients. We get referrals from outside the Texas Medical Center for transplant consults as well, in fact we often get referrals and consults from around the world.
Research interests are focused on determining the strength of transplant patient cellular and antibody immune responsiveness as it relates to immunologic rejection and graft loss. Studies are underway to determine the identity of clinically relevant HLA and non-HLA antibodies and their role in graft rejection. In addition, studies are being conducted to determine the immune response of patients receiving allogeneic stem cell infusions as part of regenerative therapy for heart failure patients. The laboratory has a Clinical Laboratory Improvement Amendments license, is certified by the College of American Pathologists and the United Network for Organ Sharing.