Master
Heading
Targeting Sphinogsine-1-phosphate to Overcome SNAI1-mediated Therapy Resistance in Rectal Cancer (VA Merit Award)
Media Component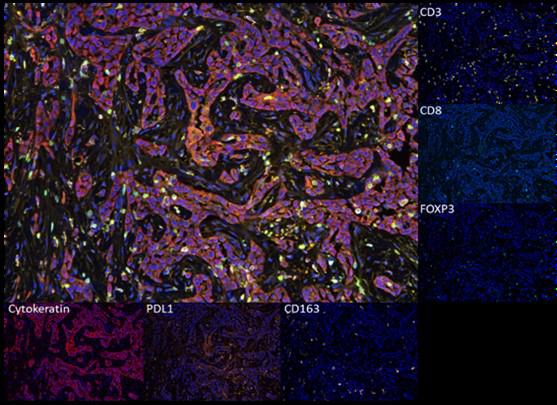 Content
For over fourteen years, neoadjuvant 5-fluorouracil chemoradiation (5FU/RT) has remained the standard option for patients with rectal cancer (RC), a deadly cancer in our Veterans. Unfortunately, therapeutic resistance is evident in ~80% of these cases, increasing the chances of surgical failure, disease recurrence, and ultimately, death. These issues highlight the current lack of effective therapeutic strategies required to advance care due, in part, to the lack of clinically relevant RC research models. To address these critical barriers, our multi-disciplinary team established complimentary RC patient-derived xenograft (PDX)  and organoid models as translational platforms that closely mirror the human tumor. Our project seeks to transform RC care by designing and testing novel biomarker-directed therapeutic strategies which can then be translated rapidly to clinical application using our RC PDX.   
Tumor-initiating cells (TICs) with stem cell-like properties drive tumor growth and therapy failure. Our published work identified the Snail Family Transcriptional Repressor 1 (SNAI1) as a central mediator of RC self-renewal capacity and, closely related, RT resistance (3). Unfortunately, TICs and SNAI1 are challenging to therapeutically target. Together with MUSC's world-class sphingolipid research team, we recently determined that SNAI1 decreases ceramide levels associated with increased expression of essential sphingosine-1-phosphate (S1P) pathway members including sphingosine kinase 2 (SK2).
The role of bioactive sphingolipids in promoting SNAI1-mediated therapy resistance is largely unexplored and may represent a therapeutic vulnerability. We hypothesize that SNAI1 drives dysfunction of sphingolipid metabolism by activating S1P pathways to amplify TIC self-renewal capacity and RT resistance (Fig 1). Conversely, we hypothesize that SK2 inhibition will target resistant TICs to enhance RT response, thereby improving the effectiveness and durability of 5FU/RT. We propose to evaluate the specific SK2 inhibitor ABC294640 developed by our sphingolipid program and already in clinical trials.  ABC294640 represents an exciting clinic-ready novel agent for RC patients.
 
Heading
Phase II Study of neoadjuvant FOLFIRINOX
Content
Phase II Study of neoadjuvant FOLFIRINOX chemotherapy combined with Pembrolizumab followed by surgery for Patients with resectable Adenocarcinoma of the pancreas
We propose to administer neoadjuvant FOLFIRINOX with pembrolizumab followed by surgery and adjuvant pembrolizumab in patients with resectable pancreatic adenocarcinoma.  Given the established role of FOLFIRINOX in the neoadjuvant and adjuvant setting for pancreatic cancer (5-8), we hypothesize that appropriately timed neoadjuvant and adjuvant FOLFIRINOX with anti-PD-1 mAb (pembrolizumab) can be administered safely and feasibly, and furthermore, this combination will lead to improved clinical response associated with enhanced frequencies of immune cells in surgically resected pancreatic tumors. Importantly, evaluation of this concept will allow a mechanistic assessment of pancreatic tumors to identify mechanisms of resistance in patients receiving anti-PD-1 mAb therapy and FOLFIRINOX. 
Heading
Pancreas  Adenocarcinoma Study
Media Component
Credit
Scott Holmes, CMI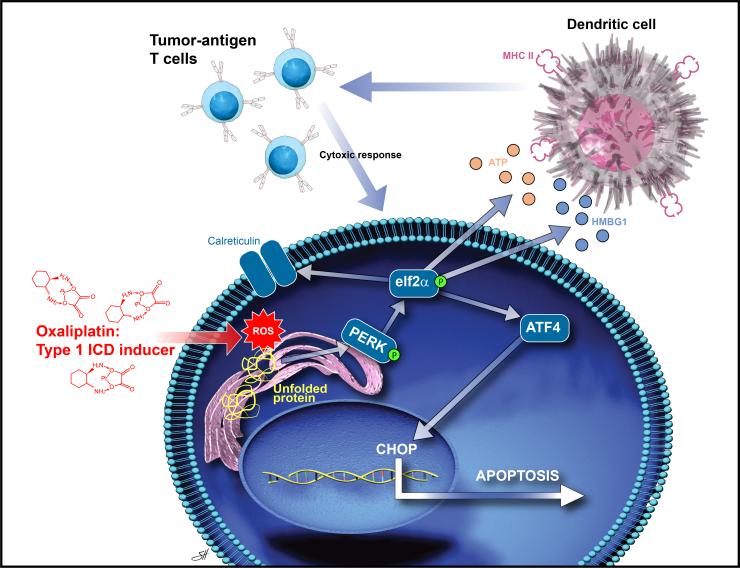 Content
Dr. E. Ramsay Camp, professor and chief of the Division of Surgical Oncology, has received $1M in funding plus a supply of pembrolizumab from the Merck Investigator Studies Program. The goal of Dr. Camp's study entitled "Phase II Study of Neoadjuvant Folfirinox Chemotherapy Followed by Pembrolizumab Followed by Surgery for Patients With Localized, Resectable Adenocarcinoma of the Pancreas" is to determine if the chemo-immunotherapy combination will lead to improved clinical response and pathological evidence of enhanced immune cell infiltration into surgically resected tumors. This trial will investigate how pembrolizumab and folfirinox induce changes within the tumor immune microenvironment that can be leveraged in the design of next-generation immunotherapy clinical trials.