Master
Content
Chief Residents' Message
Dear Applicants and Future Colleagues,
Welcome to the Baylor College of Medicine Child Neurology and Neurodevelopmental Disabilities Residency Programs!
Thank you for your interest in our program. As the chiefs for 2020-2021, we are excited to share with you the strengths that drew us to the program as well as the wonderful things that constitute a program of which we are very proud.
While our residency is through Baylor College of Medicine, our home base for most of our clinical time is Texas Children's Hospital. The U.S News and World Report ranks, Texas Children's as the #4 children's hospital and the #2 child neurology program in the country. What this means for you is that you have the chance to work with and learn from people at the forefront of their fields. Furthermore, as a tertiary care center we have the opportunity to see both bread and butter neurology as well as unusual cases that add to a strong clinical fund of knowledge.
We also work at the Michael E. DeBakey VA Medical Center (a veteran's hospital), Baylor St Luke's Medical Center (a private hospital), and Ben Taub (our community hospital) during our inpatient adult neurology training. This affords a look at the variable innerworkings of different institutions. The diversity of patients we care for as well as the broad spectrum of pathologies that we see are some of our greatest strengths as a program.
In addition to learning from our patients, there is a strong emphasis on education with time set aside each day for lectures and each year for one conference. With excellent preparation and performance in passing the boards, as well as graduating residents receiving their choices of fellowship and jobs, we can feel confident moving forward in our careers.
Academic opportunities are what drew us to the program; however, our favorite part has become the sense of community within the program. With about six residents per class (including categorical child neurology, neurodevelopmental disabilities (NDD) and basic neuroscience residents) we are able to form a close knit and strong support system. Our residents have varied interests both academically and personally. Some of these include watercolor painting, musical instruments, trivia nights, and rock climbing which keeps things fun! (Check out some of the residents' profiles to see more!)
The sense of community extends to the faculty. Our attendings are always willing to help and happy to teach. In particular, our Program Directors, Drs. Lotze (Child Neurology), Risen (NDD) and Chao (Basic Neuroscience) are strong advocates for the residents. They are consistently implementing changes based on our feedback.
As we start to look back at our experience here, we can feel very confident moving forward. We hope all of our trainees will graduate with the same sentiment.
Although this interview season is going to be a bit different than expected, we are hopeful that this site will help you get a feel for and understanding of the program. It is difficult to substitute virtual for in person visits, so please feel free to reach out to either of us with any questions, be it about academic opportunities or the best places to eat in Houston (we've even got some great takeout places). Thanks for taking the time to get to know us.  We look forward to meeting you!
Sincerely,
Terms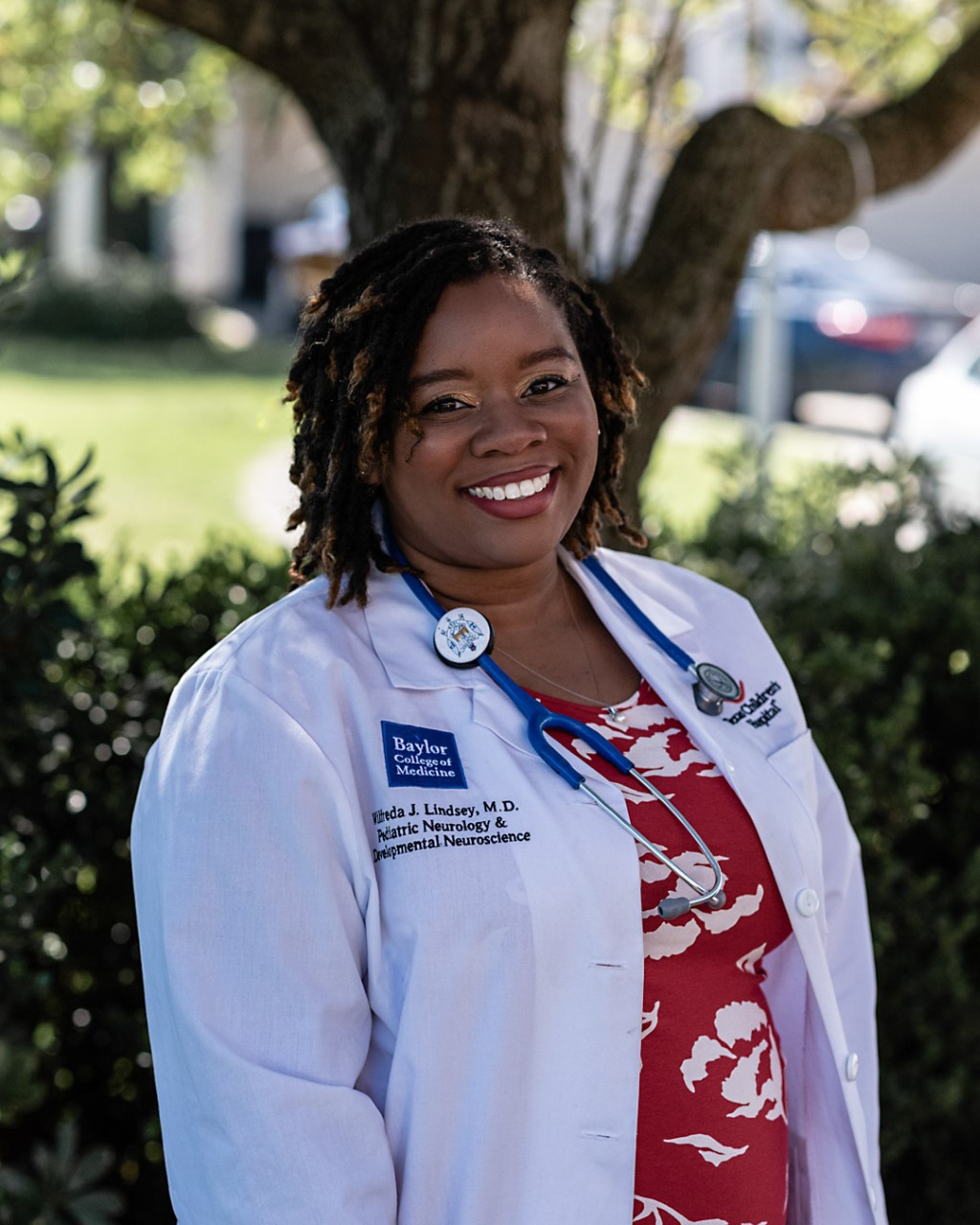 Item Definition
Neurodevelopmental Disabilities
Class of 2022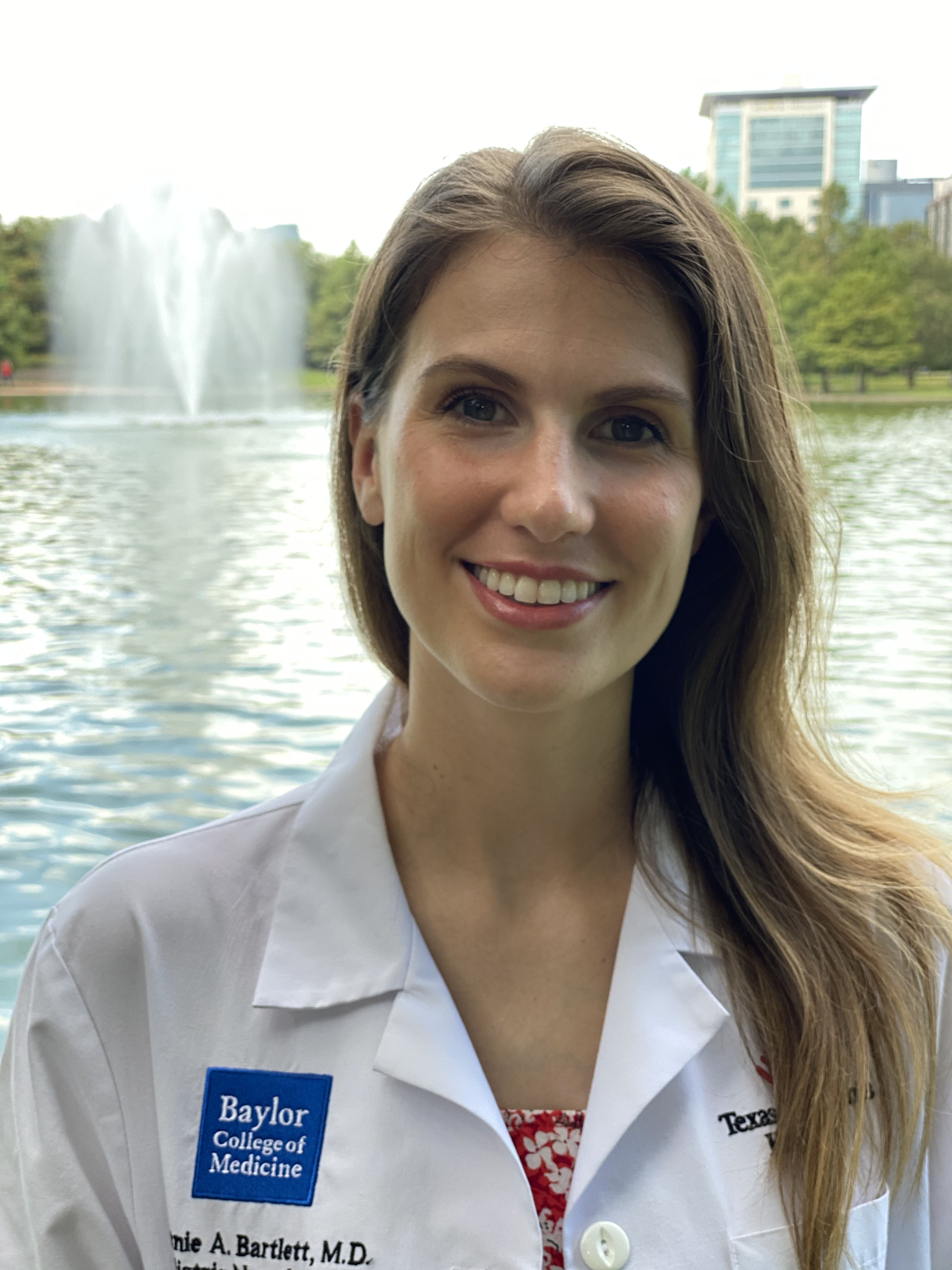 Item Definition
Child Neurology
Class of 2021