Master
Media Component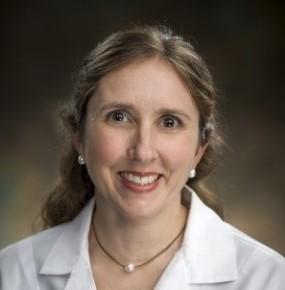 Content
Welcome! We are excited by your interest in the Neurodevelopmental Disabilities Residency Training Program at Baylor College of Medicine / Texas Children's Hospital! Just as Houston is the most diverse city in America, our program is committed to recruiting and supporting the career growth of a wonderful group of residents from diverse backgrounds. Our NDD training program benefits from both outstanding faculty and clinical programs in child neurology as well as development and behavior pediatrics. Multidisciplinary and interdisciplinary training is fundamental to NDD and as such our program is closely integrated with neurogenetics, neuropsychology, psychology, psychiatry, physical medicine and rehabilitation, neurosurgery, social work, therapy services, and neuroradiology, as well as basic neuroscientists at our Texas Children's Neurological Research Institute.
As longitudinal care is critical to NDD training, our program integrates NDD rotations throughout all four years of your training, including an introductory "NDD Boot Camp" during your first month of training and a social work led "Advocacy and Resources" month in your first year. Early exposure to NDD allows our trainees to establish a "whole brain approach" and to recognize the neurobiological underpinning of neurodevelopmental disabilities in patients they see on all rotations. Furthermore, given the complexity of our patients, understanding the evolution of neurodevelopmental diagnoses and management over time is an essential aspect of our program. Post-clinic conference discussions will provide the opportunity to further delve into all components of a patient's diagnosis and gain insight and perspective from multiple faculty members. Our planned multidisciplinary monthly case conference with Developmental Behavioral Pediatrics faculty and fellows, as well as the Baylor College of Medicine Transition Clinic (focused on adult NDD) provide additional opportunities for our NDD residents to enhance their learning experiences and understanding to neurodevelopmental disabilities across the lifespan of a patient. In the final year of NDD training, our residents have the unique opportunity to participate in the Leadership Education in Neurodevelopmental and Related Disabilities (LEND) program at the University of Texas Health Sciences Center.
After your hard work getting to this point, it is exciting to begin specialized training in your area of interest!. Your work in the field of NDD will likely constitute the single most important part of the lives of your young patients and their families. Our commitment is to fully prepare you for this critical role by providing you with unparalleled education and training experiences and to help launch you into a successful and fulfilling medical career! We are of course happy to answer any further questions about our program and look forward to welcoming you into our NDD family.
Sincerely,
Sarah Risen, M.D.
Assistant Professor
Director, Pediatric Neurodevelopmental Disabilities Program
Department of Pediatrics Division of Neurology and Developmental Neuroscience and Division of Developmental-Behavioral Pediatrics
Imad Jarjour, M.D.
Professor
Assistant Director, Pediatric Neurodevelopmental Disabilities Program
Department of Pediatrics Division of Neurology and Developmental Neuroscience