Master
Heading
Message from the Program Director
Content
Our one-year fellowship program is designed with the goal of training pediatric neurologists to provide compassionate and high-quality care for pediatric patients with multiple sclerosis, related demyelinating conditions, and other neuroinflammatory conditions. As an affiliate of Baylor College of Medicine, Texas Children's Hospital has a high volume Pediatric Multiple Sclerosis and Neuroimmunology Clinic with more than 250 unique patients in which fellows are able to learn about providing long-term outpatient care for patients with multiple sclerosis and other neuroinflammatory conditions.
Along with fellowship-trained faculty, the Clinic has a designated nurse coordinator and social worker. In addition, there is close care coordination with our Neuro-Ophthalmology, Physical Medicine and Rehabilitation, Neuroradiology colleagues, and the on-site Infusion Center, to provide the highest quality multidisciplinary care for our patients. The Pediatric Multiple Sclerosis Clinic is recognized as a Partner in Care and a Center for Comprehensive Care by the National Multiple Sclerosis Society.
Our fellows have the opportunity to care for more acutely ill patients by leading our inpatient Neuroimmunology consult service. This service currently rounds twice a week and sees all patients admitted throughout the hospital with demyelinating diseases and other neuro-inflammatory conditions. To provide comprehensive training across the life span, our fellows spend 2 days a week with our Baylor College of Medicine adult neurology colleagues at the Maxine Mesinger Multiple Sclerosis Clinic. This experience allows the fellows to gain expertise in prescribing a wider range of disease-modifying treatments and to also work with patients who have transitioned their multiple sclerosis care from our clinic at Texas Children's once they reach adulthood.
Fellows also have dedicated administrative and scholarly activity time with the goal of performing clinical research and attending national and international meetings. Scholarly activity is further facilitated through the Clinic's collaborative involvement as a primary network site with the US Network of Pediatric MS Centers.
Since its development in 2018, our program has graduated five pediatric multiple sclerosis experts who have gone on to become leaders in the field, actively recruited for their expertise.
Heading
Application and Match Process
Description
Beginning in 2023, we are participating in the SF Match Process (which is for fellows beginning training in 2025). Please see this link for the Neuroimmunology and MS Fellowship Match details.
In brief, prospective fellows who seek to begin training in July 2025 will begin the application in September 2023 for The Match in March 2024.
Terms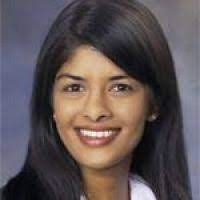 Dr. Nikita Malani Shukla
Item Definition
Pediatric MS and Neuroimmunology Fellowship program director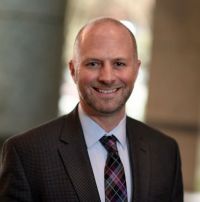 Dr. Timothy Lotze 
Item Definition
Pediatric MS and Neuroimmunology Fellowship associate program director