Master
Media Component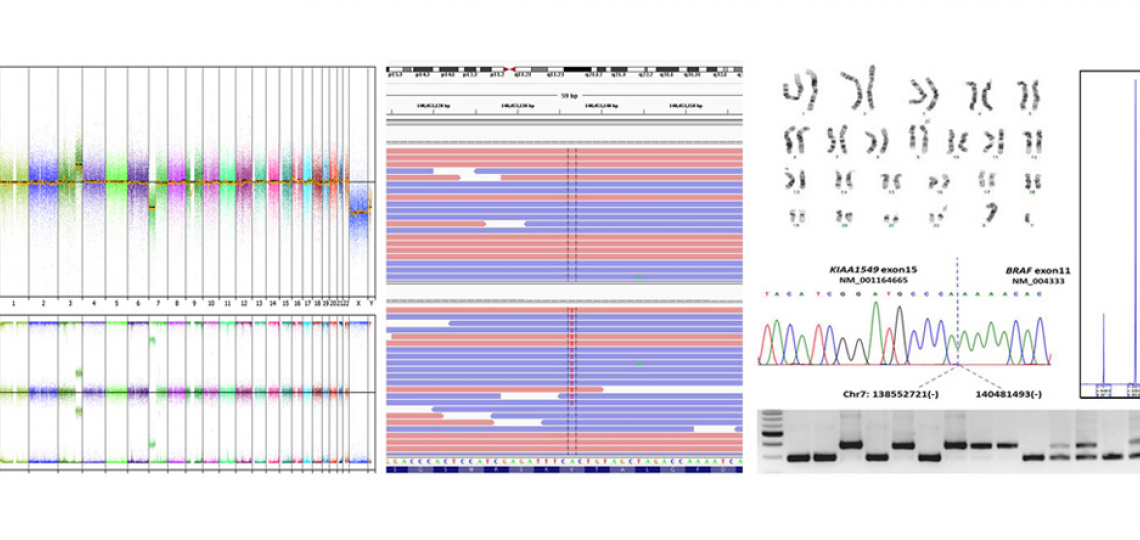 Heading
Molecular Diagnostics
Content
Fellows explore the building blocks of the human genome using cutting-edge molecular genomic techniques in state-of-the-art facilities in the Texas Medical Center.
Content
The ACGME-accredited Molecular Genetic Pathology (MGP) Fellowship in the Department of Pathology & Immunology at Baylor College of Medicine offers comprehensive training in the principles and practice of Molecular Genetic and Genomic Pathology.

The primary objective of the fellowship program is to enable trainees to become expert consultants in the principles, techniques, applications, and laboratory management of molecular genetics and genomics. At completion of the one-year training period, fellows are eligible for joint board-certification by the American Board of Pathology and the American Board of Medical Genetics and Genomics.
Clinical training sites include diagnostic laboratories at Texas Children's Hospital and the Baylor Genetics Laboratories as well as educational affiliate institutions namely the MD Anderson Cancer Center.
The multidisciplinary MGP fellowship program is a joint program with members of clinical faculty from the Departments of Pathology & Immunology and Molecular and Human Genetics. Core clinical laboratory rotations include formal training in Molecular Genetic and Genomic Pathology of Solid Tumors and Hematologic malignancies, Molecular Neuropathology, Molecular Microbiology, and Genetics of Inherited Disorders.
Fellows receive in-depth training in the principles and clinical application of major molecular and genomic techniques, including next-generation sequencing-based clinical assays (diagnostic panels, exome sequencing and RNA sequencing), cytogenomic arrays, FISH, quantitative PCR, Sanger sequencing, capillary-electrophoresis based fragment analysis, etc.

In addition, fellows receive mentored training in various aspects of laboratory management, including assay development and validation, and quality management in the molecular laboratory. Fellows are expected to complete either an assay validation, or a quality improvement project, or a translational research project resulting in a publication during the fellowship.

Elective time is available for fellows interested in a specific core area, as well as in the related areas of applied bioinformatics and high-throughput genomic sequencing. An optional second year of additional training, subject to available funding, may be available in the Pathology & Immunology for fellows interested in translational genomics and informatics.

Baylor College of Medicine offers an outstanding environment for translational research opportunities in cancer, genomics, medicine and computational biology relevant to academic molecular pathology.
Content
Affiliations with leading research and healthcare institutions in and around the Texas Medical Center, the world's largest healthcare complex, provide access to an exceptionally diverse array of people and resources. Discover how our affiliations enhance our education programs.