Master
Content
Fellows in the program come for training from various places in the country and the world. After graduation, most fellows are recruited to academic institutions.
Terms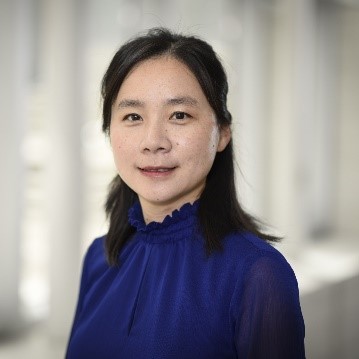 Yan Chen Wongworawat, M.D., Ph.D.
Item Definition
MGP Fellow Physician
I am from China where I received my medical degree at Zhejiang University, School of Medicine. After graduating from medical school, I pursued my Ph.D. training at Loma Linda University, California following which I joined the AP/CP pathology residency training at LLU. I graduated in 2021 and am currently doing my fellowship in molecular genetic pathology at Baylor College of Medicine. I really enjoy working here at BCM, because of the positive working environment, dedicated faculty teaching, comprehensive training and many interesting cases. I love the conferences especially the multidisciplinary Genomic Tumor Boards and consensus conferences where fellows present the cases. I have been working on validation projects of new NGS assays as well as several research projects that will be presented at national meetings. Apart from molecular pathology, I also have professional interests in renal pathology and will be doing a second fellowship in that area at Cedars-Sinai Medical Center, LA in 2022. I am blessed to have a wonderful family and two beautiful children who always keep me grounded.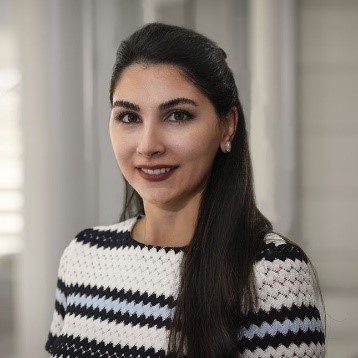 Annie Garcia, M.D.
Item Definition
MGP Fellow Physician
I completed medical school training at the Holy Spirit University of Kaslik in Lebanon followed by a surgical pathology training at the National Institute of Pathology affiliated to USEK. In 2017, I joined the AP/CP residency program at Baylor College of Medicine, graduating in 2021 having been privileged to serve as the chief resident. Joining the BCM Molecular Genetic Pathology program for fellowship training was such a simple decision! I found everything one can look for: excellent training with a wide variety of cases, amazing faculty who love to teach, great conferences, and a very supportive environment. I have had a fantastic career development opportunity in serving as the junior member on the AMP Training & Education committee. During training, I have been able to work on multiple research projects, presenting in regional and national meetings. My professional interests are in molecular pathology and bone and soft tissue pathology, and I will pursue a second fellowship in that area at the University of Washington, Seattle in 2022. My personal interests include swimming, skiing, playing piano, dancing, and meeting up with my friends.
Content
Past Fellows

| Name | Current Affiliation | Graduation Year |
| --- | --- | --- |
| Mohammad Eldomery | St. Jude Children's Research Hospital, Memphis, TN | 2021 |
| Siddhartha Sen | University of Minnesota, Minneapolis, MN | 2021 |
| Wei Xie | Oregon Health Sciences University, Portland, OR | 2020 |
| Nasir Amra | Baylor College of Medicine, Houston, TX | 2020 |
| Yulei Shen | Henry Ford Hospital, Detroit, MI | 2019 |
| Christopher Marquez | Mayo Clinic, Jacksonville, FL | 2019 |
| Marjorie David | University of Texas Health Sciences Center, San Antonio, TX | 2018 |
| Damon Olson | Children's Minnesota, Minneapolis, MN | 2018 |
| Niveen Issaq | Baylor College of Medicine, Houston, TX | 2017 |
| Peng Li | University of Utah, Salt Lake City, UT | 2017 |
| Tricia Peters | NeoGenomics Laboratories, Houston, TX | 2017 |
| Richard Huang | Foundation Medicine Inc, Morrisville, NC | 2016 |