Master
Content
Fellows in the program come for training from various places in the country and the world. After graduation, most fellows are recruited to academic institutions.
Terms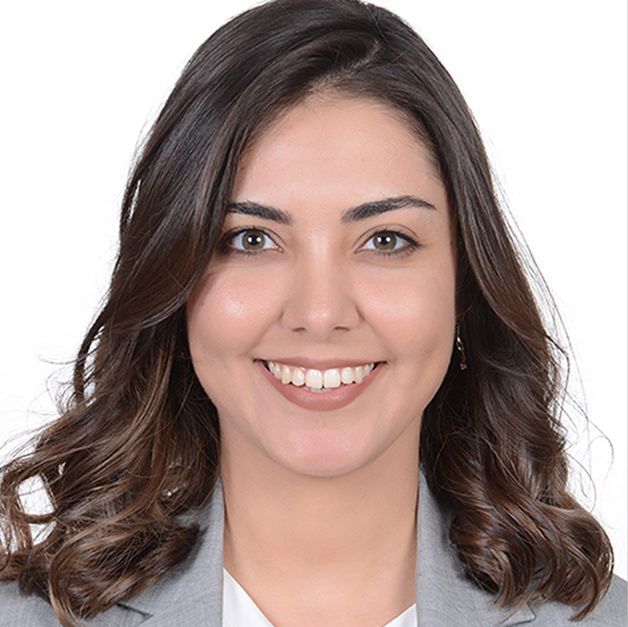 Chala Yasa-Benkli, M.D., Ph.D.
Item Definition
MGP Fellow Physician
I am from Turkey where I received my medical degree at Koç University School of Medicine, Istanbul with full academic merit scholarship. Following my studies, in 2019, I joined Baylor College of Medicine for AP/CP Pathology residency program. As a resident, I found the chance to serve in College of American Pathologists Molecular Oncology Committee as a junior member, which offered tremendous opportunities for career development. I am excited for the extraordinary opportunity to continue my training with Baylor MGP fellowship program, which offers comprehensive training with numerous interesting cases, exposure to various practice settings, collegial environment and faculty deeply invested in education. As a future molecular pathologist, I will strive to expand the access to precision pathology/oncology. I adore spending time with my husband, traveling, reading, and swimming/sailing the Aegean Sea.

Item Definition
MGP Fellow Physician
I hail from Bangladesh, a charming small country in southeast Asia, where I spent my formative years. After completing medical school and internship training at Dhaka Medical College and Hospital, I briefly worked in the oncology department of a pharmaceutical industry which made me interested in the molecular aspects of cancer research. My passion for molecular biology and genetics led me to move to Sweden, where I obtained my M.Sc. degree in the field. Thereafter, I completed my Ph.D. in cell, molecular, and developmental biology from the University of North Carolina at Charlotte, USA.
I joined the AP/CP residency program at UT Health Science Center in July 2019 and recently graduated in 2023. During my residency, I was actively involved in serving as the Treasurer/Secretary for UT house staff association, delivered a series of molecular pathology lectures to fellow residents, and presented and published multiple research projects in national and international meetings. My fervor for cell and molecular science drove me to pursue a Molecular Genetic Pathology Fellowship at Baylor College of Medicine, a renowned healthcare facility that epitomizes exceptional patient care, research, and innovation. Furthermore, I am interested in Hematopathology and plan to pursue my second fellowship in Hematopathology at Houston Methodist Hospital.
Apart from my professional pursuits, I have diverse personal interests, including painting, playing violin, singing, and reading fiction stories. I cherish spending my leisure time with my family and my beloved son.
Content
Past Fellows

| Name | Current Affiliation | Graduation Year |
| --- | --- | --- |
| Runjun Kumar | University of Washington, Seattle, WA | 2023 |
| Qing Wei | MD Anderson Cancer Center, Houston, TX | 2023 |
| Yan Chen Wongworawat | Loma Linda University, Loma Linda, CA | 2022 |
| Annie Garcia | PathGroup, Nashville, TN | 2022 |
| Mohammad Eldomery | St. Jude Children's Research Hospital, Memphis, TN | 2021 |
| Siddhartha Sen | University of Minnesota, Minneapolis, MN | 2021 |
| Wei Xie | Oregon Health Sciences University, Portland, OR | 2020 |
| Nasir Amra | Baylor College of Medicine, Houston, TX | 2020 |
| Yulei Shen | Henry Ford Hospital, Detroit, MI | 2019 |
| Christopher Marquez | Mayo Clinic, Jacksonville, FL | 2019 |
| Marjorie David | University of Texas Health Sciences Center, San Antonio, TX | 2018 |
| Damon Olson | Children's Minnesota, Minneapolis, MN | 2018 |
| Niveen Issaq | Baylor College of Medicine, Houston, TX | 2017 |
| Peng Li | University of Utah, Salt Lake City, UT | 2017 |
| Tricia Peters | NeoGenomics Laboratories, Houston, TX | 2017 |
| Richard Huang | Foundation Medicine Inc, Morrisville, NC | 2016 |