Master
Media Component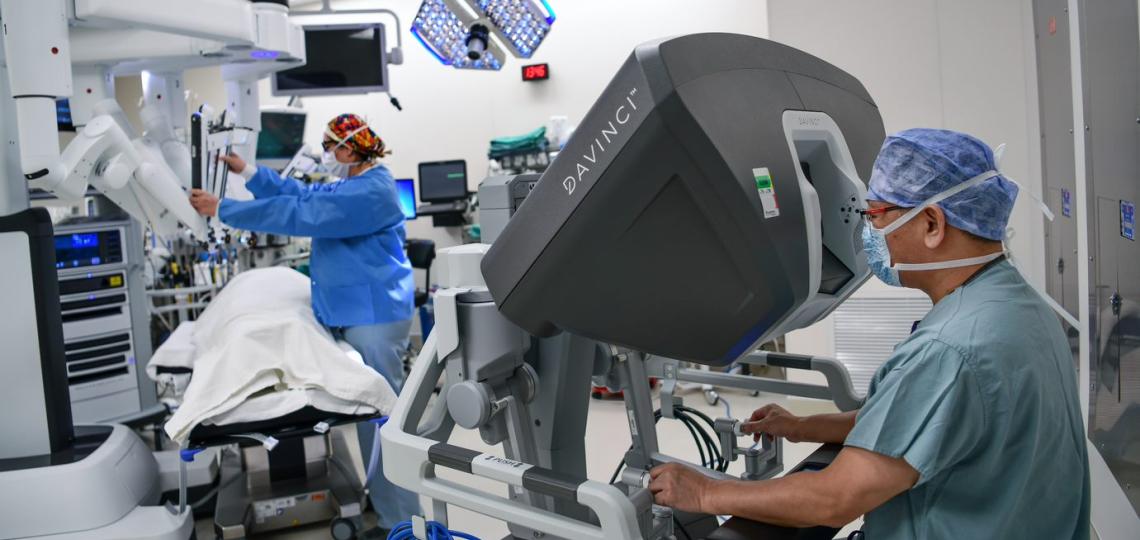 Content
For our patients undergoing minimally invasive gynecologic surgery, Baylor Medicine specialists provide treatment at Texas Children's Pavilion for Women, an accredited Center of Excellence in Minimally Invasive Gynecology. This prestigious award recognizes hospitals and surgeons that provide exceptional minimally invasive gynecologic surgical care. 

The accreditation is based on a rigorous review process by the Surgical Review Corporation (SRC), an internationally recognized patient safety organization. In addition to the Pavilion for Women facility, the award recognized Dr. Xiaoming Guan, Baylor Medicine specialist and pioneer in minimally invasive gynecologic surgery, and Dr. David Zepeda, Baylor College of Medicine clinical associate professor in OB/GYN, as Surgeons of Excellence in Minimally Invasive Gynecology. 
Heading
Specialists in Minimally Invasive Gynecologic Surgery
Content
At Baylor Medicine, we are committed to providing the highest quality surgical care available for the minimally invasive treatment of gynecologic conditions, improving our patients' health and safety and continually advancing women's healthcare. 

Our specialists are experienced in the full range of minimally invasive gynecologic procedures, including laparoscopic surgery, robotic procedures using the da Vinci surgical systems, hysteroscopic surgery, and vaginal procedures.
Learn more about the conditions we treat and the procedures performed by Baylor Medicine's specialists in minimally invasive gynecologic surgery.