Master
Media Component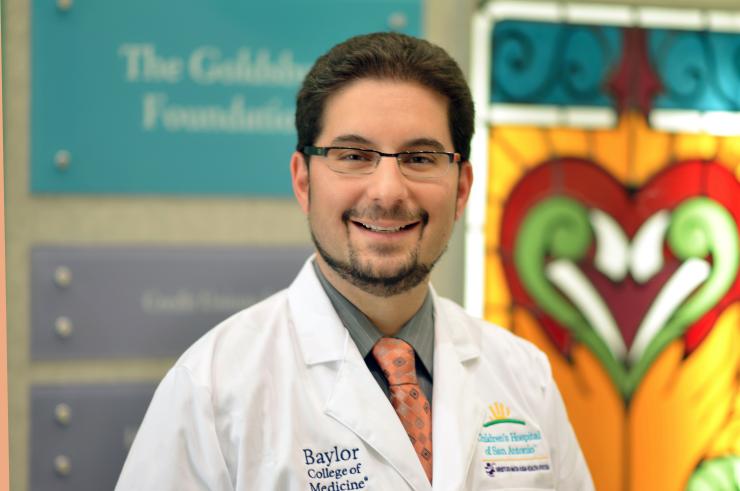 Content
It's such a pleasure to welcome you to San Antonio! ¡Bienvenidos! Founded in 2014, our Pediatric Residency Training program offers a distinctive combination of the academic excellence of Baylor College of Medicine with the 150+ year community relationship of our hospital and CHRISTUS Health with this nation's 7th largest city.
Our residents care for some of the most vulnerable children in our state and beyond, honing skills in clinical practice, advocacy, and education to improve the state of the art. We offer a learner-centered curriculum that emphasizes trainee wellbeing and individualized training, with multiple opportunities each year for engagement in program feedback and improvement. The curriculum is built around an innovative X+Y training schedule, ensuring our residents spend at least 25% of their training in ambulatory settings to build a solid foundation of knowledge in general pediatrics. Your academic skills can be further developed with our longitudinal curricula including Quality Improvement, Research, Medical Education, Advocacy, and Culinary Health, customizable to the goals of each resident.
Our graduates have an exceptional track record of placement in general pediatrics practices regionally and nationally, as well as matches to top fellowship programs nationwide across the full spectrum of subspecialty pediatrics. And all of this happens at CHRISTUS Children's, the only freestanding children's hospital in this amazing city! We can't wait to learn more about how the BCM-CHRISTUS Children's pediatrics program can meet your needs too!
Jennifer Manka (jennifer.manka@bcm.edu), our program's lead coordinator, is available to assist you not only through the application and interview process but during the course of your residency as well. Thank you for considering us for your next three years of pediatrics training, and please let us know if there are any questions we might answer for you about our program. You can reach us at CHofSAPRP@bcm.edu.
Wishing you an enjoyable and informative residency application season,
Program Director
Baylor/San Antonio Pediatric Residency Program
CHRISTUS Children's