Master
Content
Morning Report

Residents on the Pediatric Hospital Medicine service hold Morning Report twice per week, focused on general inpatient medicine cases and conundrums.
 
Academic Half Day
Friday afternoons from 12:30 – 5 p.m. residents have protected formal educational time. The time is divided to include subspecialty-specific workshops to address clinical cases and content expected for the American Board of Pediatrics Certifying Examination. Sessions focus on interactive, small group, case-based or game-based learning. Each session also includes resident-led board preparation question-and-answer sessions and longitudinal curricular workshops that cover topics including career development, communication skills, research skills, quality improvement, teaching and advocacy.
 
Simulation Training

Residents participate regularly in simulation sessions in our state of the art, $1.6 million simulation lab. NICU, PICU, ED, and PHM faculty work with residents to simulate and then debrief high-fidelity scenarios. These sessions are a great opportunity to practice decision making in a low-stakes environment.
Continuity Clinic Curriculum
Residents on their Y-weeks (2 weeks out of every 8) participate in the well-child curriculum, which follows the age progression throughout residency. We utilize the Johns Hopkins Harriet Lane Continuity Clinic Curriculum and the Yale Primary Care Pediatrics Curriculum as well as QSTREAM, which is a "spaced education" program where questions on important continuity topics are emailed or sent via app every few days for a direct easy-to-study method of teaching. Every Y-week features resident-led and faculty-led sessions in general pediatrics on one afternoon and Friday morning.
Quality Improvement

Interns participate in a year-long quality improvement curriculum, with targeted educational sessions to improve their knowledge of important QI concepts. Each intern is required to participate in a QI project, many of which have been published regionally or nationally!
Longitudinal Didactics
On Friday mornings Residents on their weeks of Continuity Experience participate in additional longitudinal curriculua such as culinary health, simulation and quality improvement. They also have the opportunity to participate in optional Group Therapy with a licensed psychologist, where residents can discuss the challenges of residency and debrief on difficult experiences in a safe environment.
Heading
Other conferences
Media Component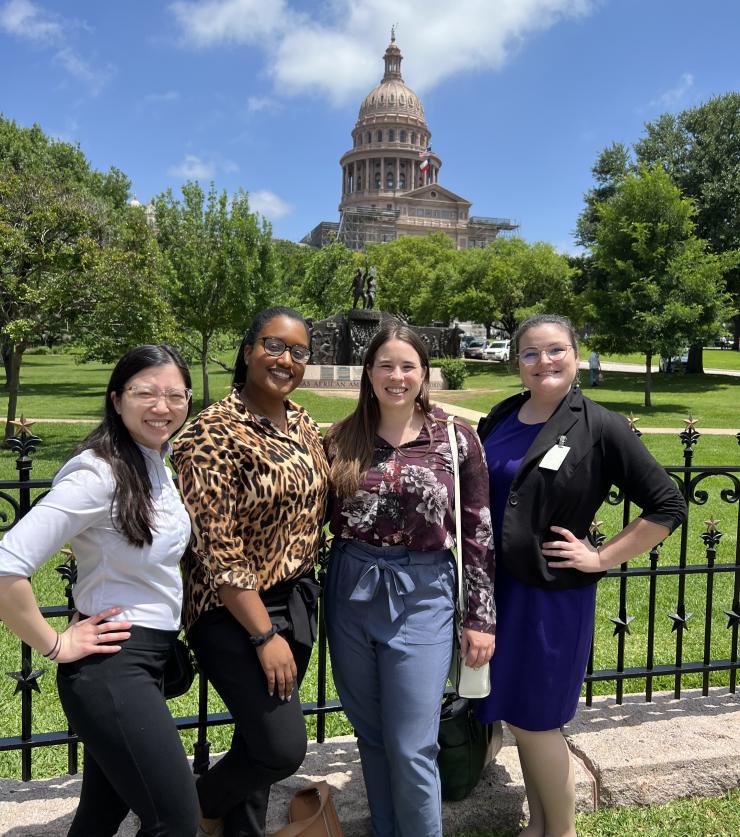 Content
Weekly Grand Rounds
Monthly Janus diagnostic rounds
Monthly journal club
Quarterly Morbidity, Mortality, and Improvement conferences
Rotation-specific didactics (e.g., ED, PICU)
Media Component