Master
Media Component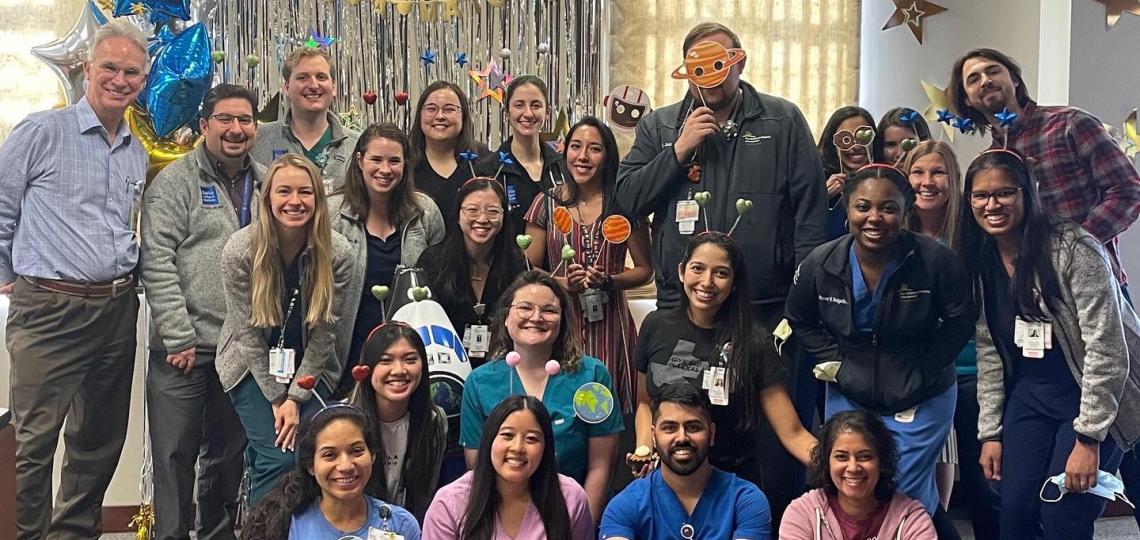 Heading
Application Information
Content
All applications must be submitted via the Electronic Residency Application Service (ERAS). We do not accept paper applications. Applicants may start submitting their ERAS application on Sept. 6. Residency programs may start reviewing applications on Sept. 27.
Content
Selection of incoming interns will be made only through ERAS and the National Residency Match Program (NRMP).
This year all interviews will continue to be conducted virtually. To learn about how Baylor College of Medicine is responding to the pandemic, visit our Coronavirus website.
Applications will be considered complete when they include the following items:
Complete ERAS application
Transcript
Medical Student Performance Evaluation (MSPE)
Letters of recommendation (minimum of three)
USMLE transcript (all allopathic students; preferred but not required for osteopathic students)
Personal statement
COMLEX transcript (all osteopathic students, if no USMLE transcript is submitted)
ECFMG Status Report (international medical school graduates only)
We prefer that all applicants complete USMLE Step 2 and/or COMLEX Step 2 prior to their interview, but this is not required for the application of U.S. medical students to be considered complete.
Heading
International Medical School Graduates
Content
Graduates of international medical schools must have a completed application on file. The application will be considered complete only when the ECFMG status report indicates that the applicant is certified, or the applicant is likely to be eligible for certification as evidenced by receipt of the following items:
Complete ERAS Application
Transcript
MSPE
Letters of Recommendation (minimum of three)
USMLE Transcript – including Step 1, Step 2CK and Step 2CS
ECFMG Certification
Graduates of international medical schools must be fluent in both written and spoken English. We are only able to sponsor applicants for a J1 visa; we cannot offer the H1-b visa. Only applicants who have graduated from medical school in the past three years will be considered. Applicants are required to complete at least one month of clinical or research experience in the U.S. medical system. A clinical observership performed anywhere in the United States will fulfill this requirement. Unfortunately, we do not currently have the capacity to offer observerships.