Master
Content
The goal of our multimodal didactics are to maximally engage our learners while imparting core clinical concepts, balanced with advanced, dogma-challenging subjects at the forefront of our speciality.
Heading
Weekly Conferences
Content
Clinical training is augmented with dynamic weekly educational conferences specifically designed for adult learners, which employ a wide assortment of teaching methods including interactive small groups, case-based discussions, mock oral boards, simulations and procedural labs. The topics covered during conference directly reflect the American Board of Emergency Medicine's Model of Clinical Practice, and include a comprehensive spectrum of tracks ranging from Airway and Board Review, to Trauma and Ultrasound. These are additionally supplemented with innovative educational sessions led by faculty recognized nationally for their expertise in health policy and advocacy, medico-legal topics, health equity, medical education and research.
Content
Resident learners achieve a breadth of experience with critical and emergent pathologies, and gain confidence in the diagnosis and management of rare and complex medical emergencies through a comprehensive simulation curriculum. The curriculum covers specific systems and topics annually with increasing difficulty and enhances learning by allowing application of knowledge over simple recollection. Residents are formatively evaluated by emergency medicine faculty during each simulation session, with cases that cover topics ranging from cardiopulmonary emergencies to complex code status discussions and delivery of bad news.
Due to their high-stakes nature, the schedule includes annual simulation days covering OB-GYN emergencies, pediatric resuscitation, disaster preparedness, and a cadaveric airway workshop.
High-fidelity simulations serve a dual purpose in additionally inoculating residents to stressful situations in a controlled setting, allowing them to practice maintenance of composure and reduce medical errors. They also help to build leadership and communication skills critical to functioning autonomously as an emergency physician.
Media Component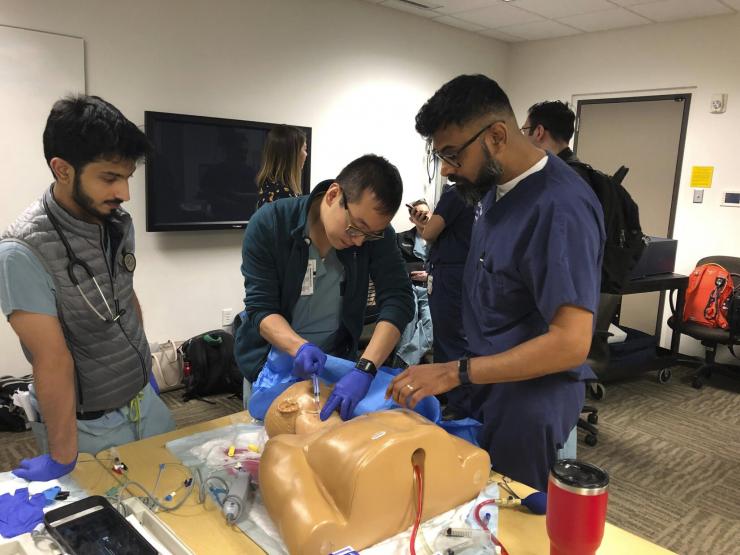 Content
Our residents refine their procedural skills with deliberate practice through monthly procedural labs utilizing the latest technological advances in simulation, as well as during semi-annual cadaver labs which provide comprehensive opportunities to cultivate muscle memory while working with actual anatomic variants.
Media Component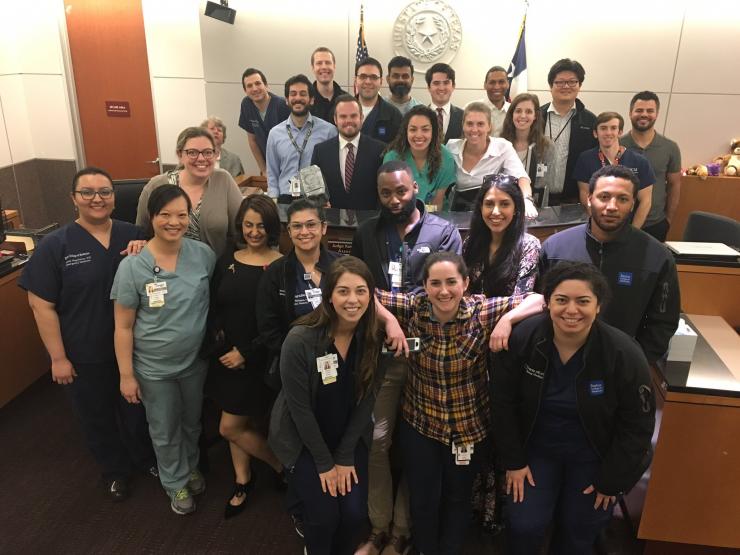 Content
One of the many manifestations of our commitment to service is an innovative longitudinal health policy curriculum, which features a series of seminars addressing current issues and controversies, dedicated grand rounds speakers with health policy expertise, as well as an annual Mock Trial which takes place at the Harris County Family Law Center, and exposes our residents to medical malpractice concepts in a unique and engaging environment.
Heading
Resident as Teachers
Media Component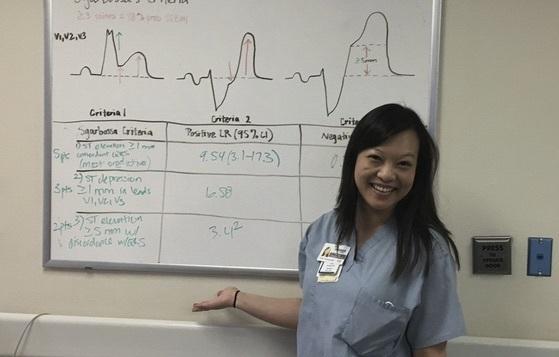 Content
The ACGME expects residents to participate in the education of students, peers, and other healthcare professionals. The Liaison Committee on Medical Education requires residents to demonstrate familiarity with clerkship educational objectives and be prepared for their roles in teaching and assessment. In response, and to enhance residents' teaching skills, the BCM EM Residency will implement a dedicated "Resident-As-Teacher" curriculum to begin this academic year. The curriculum will consist of a combination of formal instruction and practical experience, to take place both during conference and at the bedside. Educational theory and topics will be taught throughout the year by the department's educational leadership team, including the Medical Education Fellows using a variety of modalities. The practical component of the curriculum will consist of formal education to be delivered to the program by the residents as follows:
PGY-1​ Residents each present one 20-minute didactic on a core emergency medicine topic.
PGY-2​ Residents each present one 30-minute didactic on a core emergency medicine topic, and one 30-minute Morbidity & Mortality didactic, the topic and content for which are identified during the Administrative rotation.
PGY-3​ Residents each present one 30-minute didactic on a core emergency medicine topic, and one 60-minute Grand Rounds format didactic, the content of which includes a combination of best and most recent evidence, and is meant to be immediately translatable to an external speaking engagement.
Each resident will be paired with a faculty mentor to assist them with developing their educational sessions, and evaluate them on their level of preparation and execution of the instructional plan.
Content
Rather than simply functioning as a vehicle by which to review the EM literature, our version of "journal club" uses a carefully structured curriculum to create a foundation for critical thinking upon which residents build the expertise to meaningfully reflect on their own knowledge gaps, identify and efficiently interpret the relevant evidence and refine their clinical practice in the application of their discoveries at the bedside. In so doing, we create educated consumers of the medical literature, but moreover, life-long learners whose patients are guaranteed to receive the best care. More information about our approach is available on our Research and Evidence-Based Medicine page.
Media Component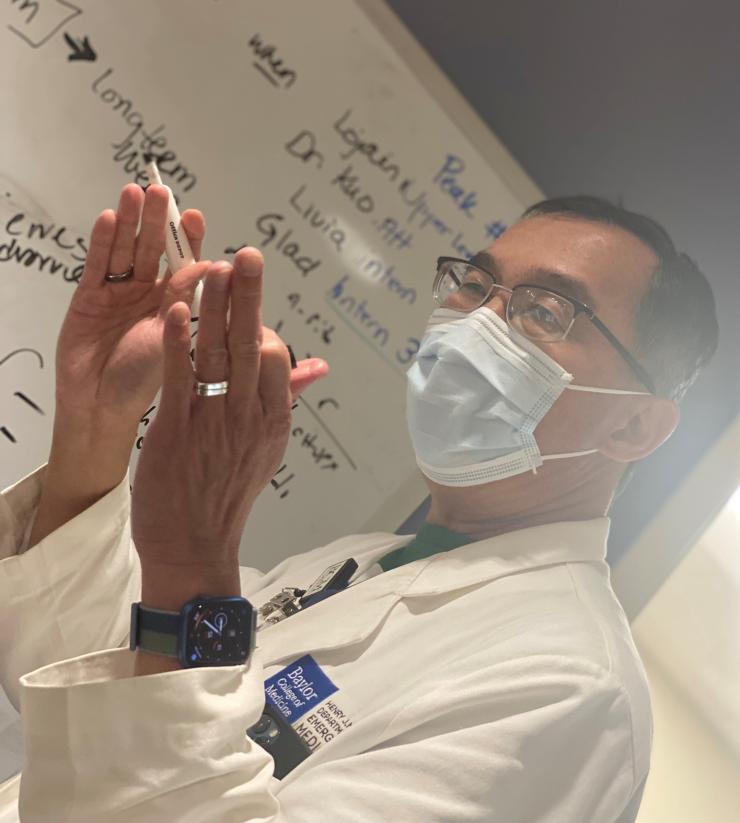 Content
"Morning Report" is a 30-minute case-based educational session which takes place daily (except during Wednesday conference), which residents who are working clinically are protected to attend. It is led on alternating days by residency leadership, senior residents, subspecialists, and nursing colleagues, with an emphasis on practice guidelines, clinical algorithms, difficult cases and equipment training (e.g. pacemaker interrogation). It is meant to enhance the residents' practice in a practical manner, and be immediately applicable to patient care.