Master
Media Component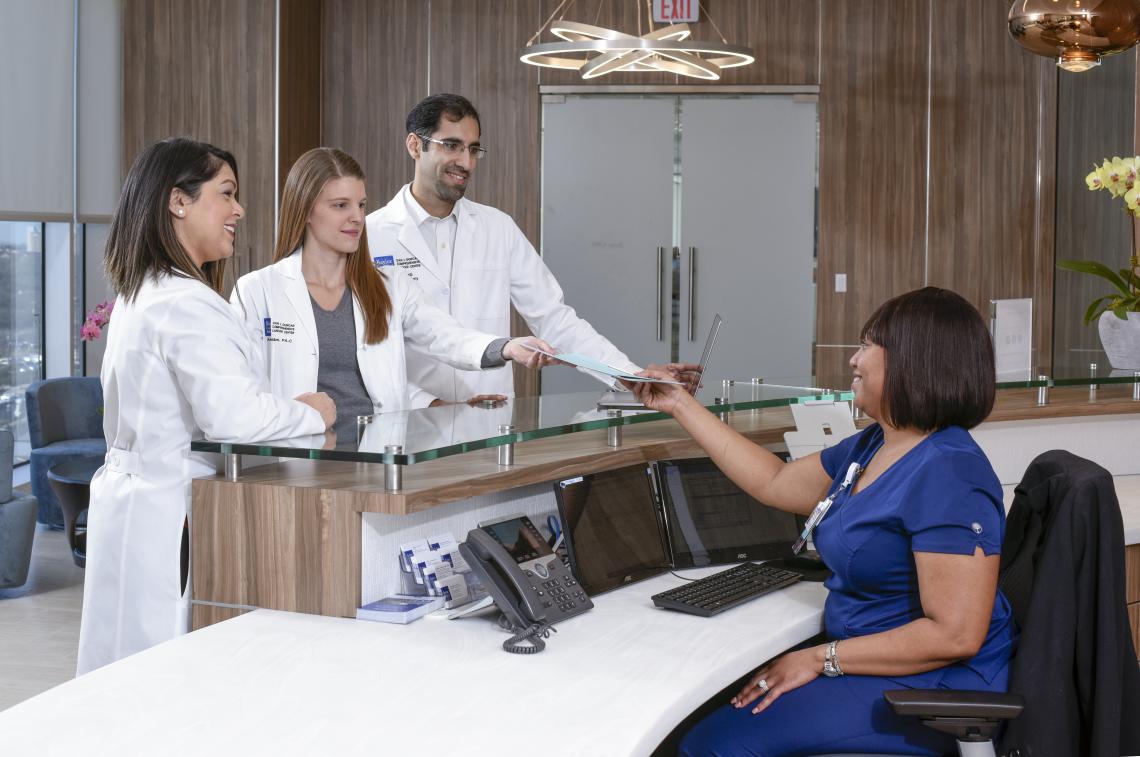 Content
Our surgeons have unique expertise in some of the newest, most innovative, minimally-invasive surgical procedures to treat gastrointestinal cancers, including cancers of the stomach, small intestine, colon and rectum. We have helped pioneer procedures such as transanal endoscopic microsurgery (TEM) and transanal minimally-invasive surgery (TAMIS) and offer a wide spectrum of laparoscopic and robotic approaches. We are dedicated to patient-centered, multidisciplinary care that maximizes cancer outcomes as well as function and quality of life.
Content
When you come to the Colorectal Cancer Program at Baylor College of Medicine, you will be cared for by a highly specialized, multidisciplinary team. Our surgeons work closely with expert gastroenterologists and medical and radiation oncologists from the Dan L Duncan Comprehensive Cancer Center to provide the most advanced treatments and, when applicable, the latest clinical trials.

We offer minimally invasive, laparoscopic, robotic, and transanal surgical procedures for benign and malignant pathology of the colon, rectum, and anus. Our team also has extensive experience in sphincter-saving procedures for low rectal cancer. We have one of the few surgeons in the country who can perform a specialized procedure called Robotic Transanal Total Mesorectal Excision, which allows patients with colorectal cancer to avoid a permanent colostomy. 

When it comes to colorectal cancer, there is no time to spare, and for that reason, our patients can be seen within a week of making an appointment. Below you will find a comprehensive list of what we treat and our procedures.
Heading
Colorectal Cancer Procedures
Heading
Screening Services
Content
Sigmoidoscopy 
Colonoscopy 
Rigid Proctoscopy and Endorectal Ultrasound 
 
Heading
Specialized Procedures