Master
Media Component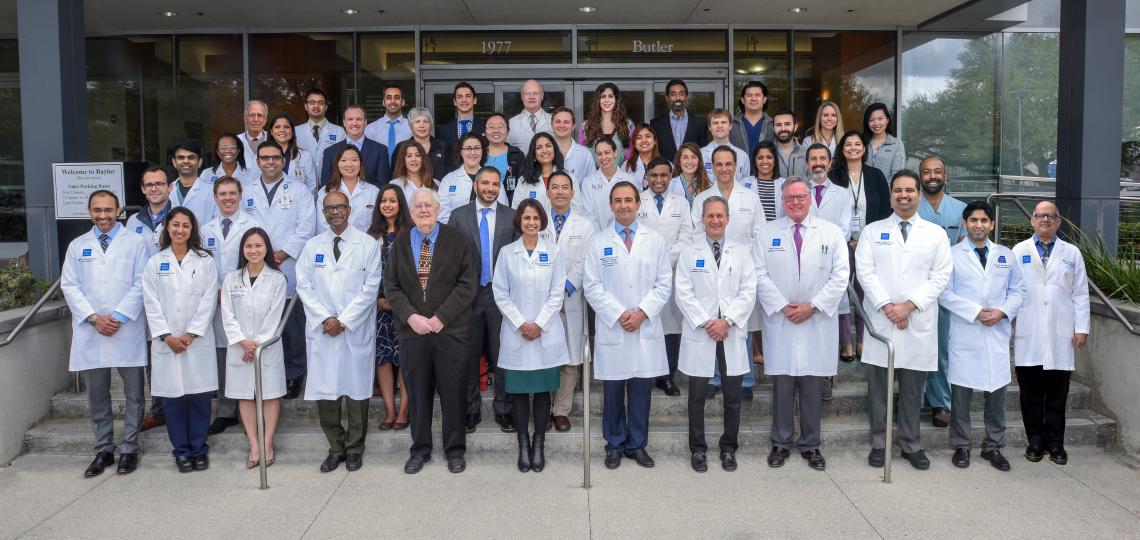 Content
The Section of Gastroenterology and Hepatology in the Department of Medicine at Baylor College of Medicine specializes in medical education, research and the prevention, diagnosis and treatment of digestive tract and liver diseases. 
The section offers numerous opportunities for physician training at all stages, from medical student education to continuing medical education. We have a comprehensive, highly sought-after fellowship training program that offers clinical and NIH T-32 funded research-training tracks. Our training program annually includes 19 trainees with rotations in different pavilions across the medical center.
The section is a leader in research in gastrointestinal and liver diseases with more than 175 papers in scientific journals and over $9 million in research funding in 2020. The section's research focus crosscuts basic, translational, clinical and health services research funded by the National Institutes of Health (NIH), Department of Veterans Affairs, Department of Defense, Texas State, Foundation, and Industry grants. The Section continues to be the clinical home for the NIH funded Texas Medical Center Digestive Disease Center (TMC DDC), one of 17 federally funded centers focusing on research in GI diseases. The TMC DDC Center facilitates ongoing digestive diseases research, promotes translational research between basic and clinical areas, develops new projects, nurtures new investigators, and provides GI educational activities. The Section also serves as the home for the new Texas Collaborative Center for Hepatocellular Cancer (TeCH). 
Our top‐notch faculty, of 55 physicians provide high quality, compassionate healthcare at Baylor St. Luke's Medical Center, Ben Taub General Hospital, and Michael E. DeBakey Veterans Affairs Medical Center, where we continuously introduce innovations in our practices, including cutting edge advanced endoscopic procedures and multidisciplinary treatment of complex GI disorders. We also offer several specialized centers including Barrett's Esophagus Center and Inflammatory Bowel Disease Center. The Baylor College of Medicine Advanced Endoscopy and Liver Transplant Programs are one of the nation's best.
Heading
2020 By The Numbers
Content
The section's expertise makes Baylor College of Medicine stand out. We celebrate our many successes such as:
Performed our 20,000th endoscopy procedure
More than 300 tumor resections and endoscopic myotomy procedures
100 adult surgeries in transplant hepatology with excellent outcomes
16 open studies at the IBD Center More than
170 publications
70 abstracts
Six first-year fellows
Four new faculty
Content
View a message from the Section of Gastroenterology and Hepatology Chief, Dr. Fasiha Kanwal.
View Message
Content
Our Gastroenterology Clinic, located at the Baylor St. Luke's Medical Center, is home to a strong group of caring specialists in the field of digestive tract and liver diseases. The group offers evaluation and endoscopy for a full spectrum of gastrointestinal complaints.
Content
We offer numerous opportunities for physician education at all stages, including courses in medical school, fellowships, as well as the highly successful Gastroenterology and Hepatology Board Review Course.
Content
The section conducts studies into a wide range of digestive and liver diseases, including Barrett's esophagus, colorectal and hepatocellular cancer, and Crohn's disease.