Master
Media Component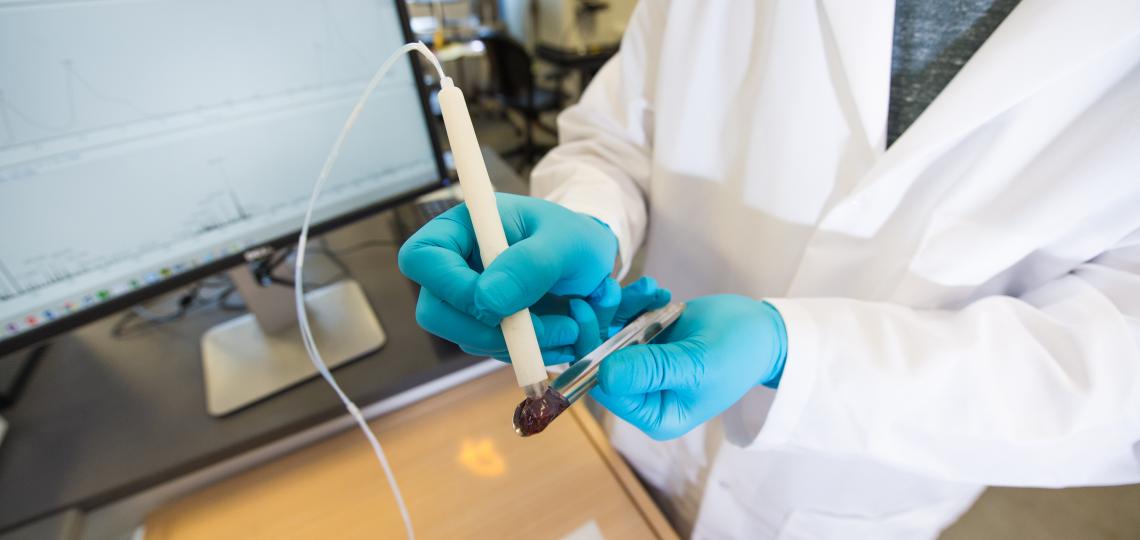 Content
The Division of Surgical Oncology continues to build on the department's 75-year history of excellence in surgical care, education, research and innovation inspired by Dr. Michael E. DeBakey. In the early days of our department, Dr. DeBakey and many of his famous protégés had a very broad surgical practice including of course cardiac and vascular surgery but also surgical oncology. As technology and the field of surgery has advanced and become highly sub-specialized, our department has evolved and we now have highly focused experts in every field. However, Dr. DeBakey's inspiration to find innovative solutions to difficult surgical problems and to always have a passionate pursuit of excellence in their field continues to characterize our surgeons and our trainees. 
The Division brings an array of specialty care to the Texas Medical Center. Surgical oncology services are provided within the Dan L Duncan Comprehensive Cancer Center, an NCI designated comprehensive cancer center. Our team includes specialized surgeons entirely focused on breast surgery within the Lester and Sue Smith Breast Center, endocrine surgery within the Thyroid and Parathyroid Center, colorectal surgery focused on minimally invasive, laparoscopic, robotic, and transanal surgical procedures, and pancreas surgery within the Elkins Pancreas Center. We also perform a very high volume of liver resections and surgery for sarcoma. In 2020, US News and World Report has recognized our Cancer Program as ranked 27th in the country and our GI Surgery Program as ranked 21st. In addition, our colon cancer surgery program was deemed high performing by US News & World Report for Adult Procedures and Conditions.
The General Surgery Residency program remains one of the best in the country. Our residents excel in operative experience with complex surgical oncology from our very high volume of patients with hepatobiliary, pancreatic, colorectal, and other gastrointestinal tumors, as well as breast, sarcoma, melanoma, and neuroendocrine malignancies. Our faculty are dedicated to teaching residents in the operating room, at the bedside, and in multidisciplinary clinics and conferences. 
Division researchers, in collaboration with the Duncan Cancer Center, specialize in translational research designed to move laboratory discoveries into the clinic to better diagnose, treat, and care for our patients. These research approaches include tissue and biomarker studies to learn more about the molecular processes that drive various diseases, development of new diagnostic devices and surgical techniques, and clinical trials for pharmaceutics and cancer immunotherapies. Our breast surgeons are investigating management of pre-cancers of the breast and how to minimize surgery with the same outcomes by helping lead multicenter efforts to study both the development and the best method to treat ductal carcinoma in situ, a condition that can develop into breast cancer.
The pancreatic clinical research program has recently lead two NIH-funded investigator-initiated multicenter randomized clinical trials that generated practice-changing impact on the use of drains during pancreatectomy, and the subsequent development of a multicenter pancreatic surgery outcomes consortium. Our pancreas center is also a leader in correlative studies to improve diagnosis and management of CP and pancreas cancer. Our basic science lab has studied the influence of gastrointestinal hormones on pancreatic cancer growth, the relationship between diabetes and pancreatic cancer, and genomic analysis of pancreatic cancer, resulting in hundreds of recent peer-reviewed publications.
Content
The General Surgery Residency program provides basic surgical training to preliminary residents in the sub-specialties of neurosurgery, otolaryngology, urology, and plastic surgery.