Master
Media Component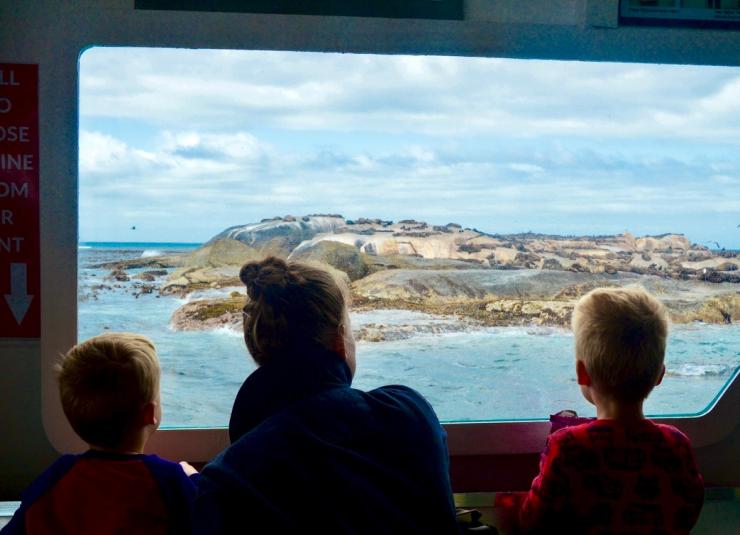 Media Component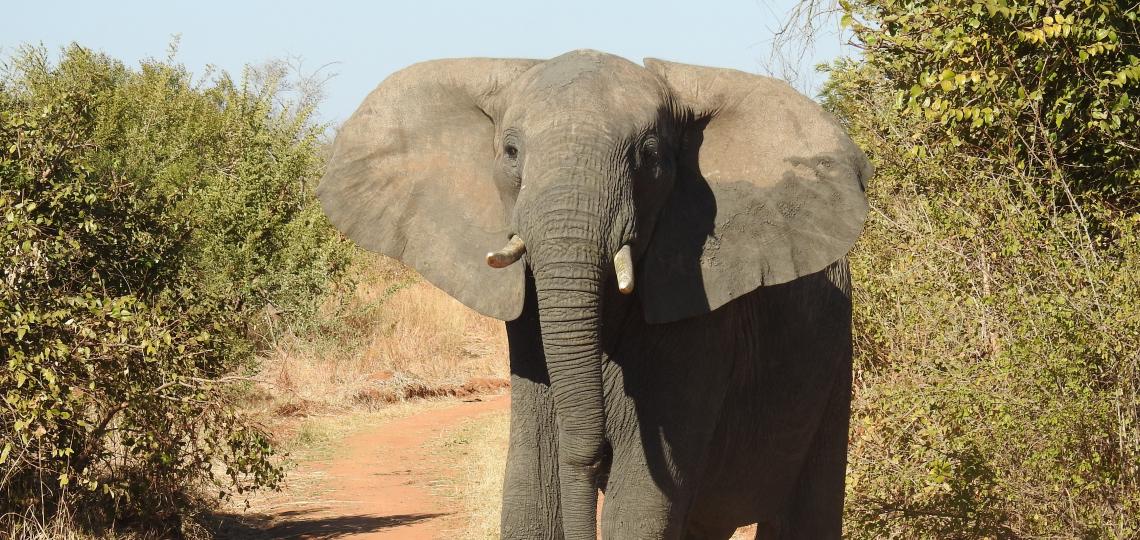 Content
Botswana is a democratic country with a population of 2 million people. The official languages of Botswana are English and Tswana. It is the fifth richest African country per capita.
Botswana Facts
Botswana is a democratic country with a population of 2 million people. 
It is a middle income country, so relatively wealthy in comparison to most other countries in Africa.
HIV rate is 24 percent among adults and much lower in children.
The government pays for all HIV care for Botswana (singular Motswana), but does not cover patients from other countries.
The Botswana government pays for every citizen's education. 
English is the language of medicine, but Setswana is the heart language and spoken between Batswana.
 
Clinical, Teaching, and Outreach Opportunities
Ambulatory clinical work is at the Botswana-Baylor Center of Excellence. It is located adjacent to Princess Marina Hospital which is the region's primary referral hospital. Most patients are adolescents to young adults, but a typical clinic day will include at least a few young child visits.  Clinical duties consist of seeing patients in clinic and at outreach sites in the surrounding region. Some sites are called "challenge sites" which means that you will see adults and children who are failing first and second line therapy. There will be opportunities to work alongside and teach visiting scholars, residents and medical students, usually from The University of Botswana. If interested, you can participate in a monthly teen club. 
Also available is the opportunity to work with the Global HOPE (Hematology Oncology Pediatric Excellence) team, which provides the only Pediatric Hematology and Oncology services in the country. Clinical care is provided at Princess Marina Hospital. A typical day will include pre-rounding, team rounds, ambulatory clinic, administering chemotherapy, venipuncture for labs, placing IVs, lumbar punctures with intrathecal chemotherapy, bone marrow biopsies, consults, admissions, family education and counseling, educational conferences and more. It is a very hands-on service with a broad exposure to not only hematology and oncology, but also general pediatrics. 
Pediatric Kitso training: Botswana-Baylor Center of Excellence" partners with the Botswana Ministry of Health to deliver a week-long course on pediatric HIV for healthcare providers. Residents have the ability to be one of the trainers for this, traveling to various parts of the country to lead this course alongside another medical officer. The training involves 4 days of classwork and 1 day of clinical work – seeing pediatric patients at a local clinic and mentoring learners as they apply their learning in the clinical setting.
Treatment failure clinics/outreach: I had the opportunity to participate in treatment failure clinics at four sites around the country. The local clinics set aside one day a month for these clinics, and medical officers (from the clinic and surrounding clinics) refer pediatric patients to see us on that day – usually because the patients are having treatment failure, psychosocial concerns, or side effects from treatment. I would travel to the site with one of our nurses, and he and I would see patients with the local medical officers or nurse prescribers so that not only could we make changes to benefit the patients, but we could also build local capacity for managing these challenging cases.
Living in Gaborone
Residents will live in the capitol city of Gaborone. The city's population is estimated at 231,000. Traffic is not too heavy even during rush hour. Cost of living is comparable to that of Houston, Texas. Domestic help is available at an affordable rate. There are many malls, restaurants, gyms, and events to choose from. Internet, water and electricity services are in general more reliable than many Sub-Saharan countries. The weather includes a mild winter and a hot summer, with most days of the year sunny and pleasant. There are many good preschools and private international schools. Johannesburg, South Africa is easily accessible by car or plane. 
Botswana is well known for safaris and wildlife. There will be ample time for adventures to the many tourist destinations of the country and nearby South Africa.
Media Component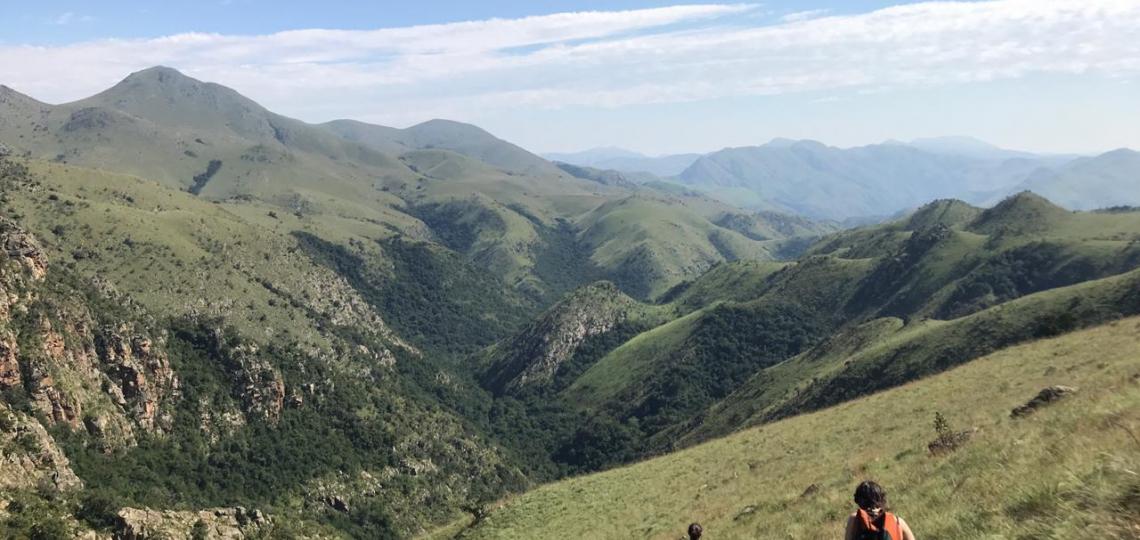 Content
Eswatini (formerly known as Swaziland) is a small kingdom bordered by three-fourths of South Africa and a quarter by Mozambique.
27 percent of the population is HIV positive which is the highest rate in the world
More than 40 percent of the pregnant women are HIV positive
80 percent of the Eswatini Center of Excellence is funded by the Eswatini government
The Prevention of Mother to Child Transmission program started in Eswatini in 2003
UNAIDS 90-90-90 goals as of 2018: 90 percent of PLHIV know their status, of which 94 percent are on ART, of which 87 percent have suppressed viral loads
 
Clinical, Teaching, and Outreach Duties
While the vast majority of patients are children, our residents see adults as well. Residents participate in monthly teen clubs and baby clubs at the Eswatini Center of Excellence. They may also have the opportunity to work at the Tuberculosis Center near the Center of Excellence and at satellite clinics in Manzini and Hlatikulu.
Media Component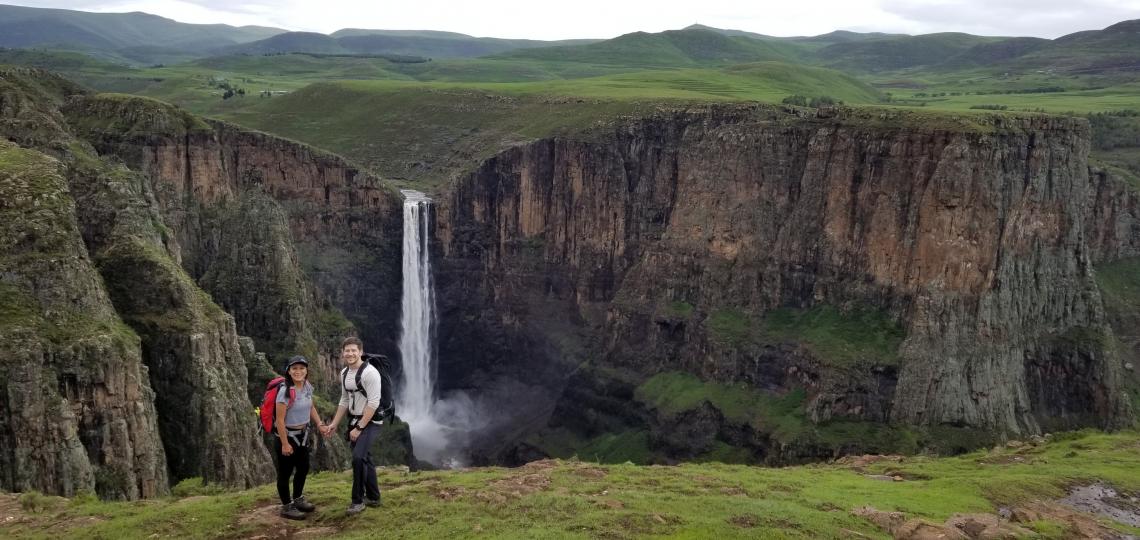 Content
Known as the "Mountain Kingdom," Lesotho is a landlocked country surrounded entirely by The Republic of South Africa, the only country in the world fully landlocked by only one other country (fun geographic trivia!). Sesotho and English are the national languages. 
Lesotho Facts
49.7 percent of the population live below the international poverty line of the United States - $1.25/day
The highest rate (per 100,000 population) of tuberculosis in the world
HIV statistics:

16.1 [15.2-17.1] percent prevalence across general population
23.6 percent prevalence in adults (ages 15-49)
13.4 [11.5-15.8] new cases per 1000 population
11 percent percent mother to child transmission

UNAIDS 90-90-90 targets envision that, by 2020, 90 percent of people living with HIV will know their HIV status, 90 percent of people who know their HIV-positive status will be accessing treatment and 90 percent of people on treatment will have suppressed viral loads
 
Clinical, Teaching, and Outreach Duties in Lesotho
Physicians at the Lesotho Center of Excellence see around 100 patients per day. Residents start off seeing patients at the COE clinic, receiving didactics, and progressively gaining more patient care and teaching responsibilities. As residents develop comfort, they will begin to mentor and precept rotating residents or ministry of health interns and lead didactics. Residents may also choose to take on additional responsibilities or opportunities (as available) to include any combination of the following:
Organizing and coordinating the medical care of children living at Beautiful Gate orphanage
Providing care at the adolescent clinic, focusing on patient care issues for our population of disclosed patients from ages 14 to 21
Teen Club
Second-line HAART committee
Quality improvement oversight committee, overseeing and advising QI project initiatives across the clinic with various provider groups
Research projects by personal interest
Outreach campaigns to satellite clinics, typically with the resident staying in the district overnight for about a week. In that time, residents typically give lectures to and precept visiting scholars
 
If interested, residents may also have the opportunity to perform rotations at Queen Mamohato Memorial Hospital, the national referral hospital. QMMH includes a six-bed neonatal intensive care unit, a 50-bed (level 2) nursery, and a 50-bed general pediatric ward. Pediatric intensive care cases are co-managed in the general intensive care unit. Hospitalized cases range many etiologies to include, but not limited to, prematurity, perinatal asphyxia, severe pneumonia, severe acute malnutrition, gastroenteritis with varying degrees of dehydration, and more. Time at the hospital additionally offers robust teaching/educational opportunities.
Media Component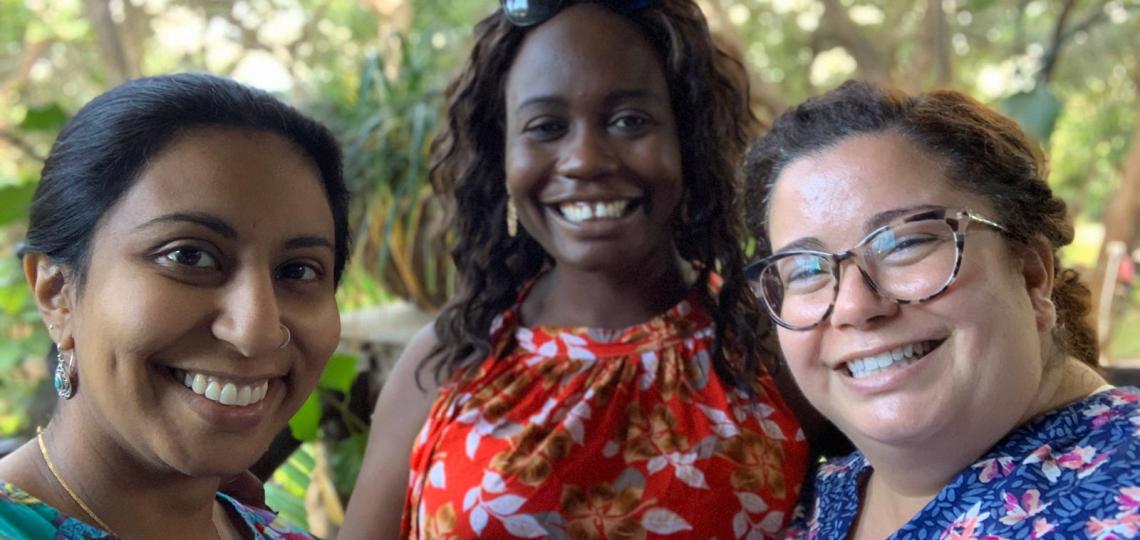 Content
Malawi is a multiparty democratic republic. The official languages are Chichewa and English. Malawi is known for its friendly people and beautiful, diverse landscapes. Ranked among the poorest countries in the world, Malawi faces many challenges such as chronic food insecurity, and natural disasters that have been increasing in frequency recently. Much progress has been made with regards to the HIV epidemic and child health since the turn of the century, but the healthcare system continues to have widespread deficiencies in workforce, medical supplies and equipment, and infrastructure.
Malawi Facts
HIV prevalence is around 10 percent
Malawi was the first country to adopt option B+ for PMTCT
Highest patient to physician ratio in Sub-Saharan Africa
UNAIDS 90-90-90 goals as of 2018: 90 percent of PLHIV know their status, of which 79 percent are on ART, of which 87 percent have suppressed viral loads
 
Clinical, Teaching, and Outreach Duties
The Center of Excellence  is on the Kamuzu Central Hospital (KCH) campus. This is the main referral hospital for the central region of Malawi, covering a population of over 7 million people. Global child health residents primarily provide care to infants, children, and adolescents exposed to, or living with, HIV in the outpatient setting at the COE. Residents also rotate on the pediatric wards as consultants for patients exposed to or living with HIV. There is a variety of opportunities to be involved in teaching medical students and healthcare providers at the bedside and in the classroom. Beyond clinical work and medical education, there are many opportunities for clinical research, quality improvement, and outreach projects. Our residents have worked in a variety of different areas over the years.
The Texas Children's Global HOPE (Hematology Oncology Pediatric Excellence) program is also located in Malawi at Kamuzu Central Hospital. Interested residents can spend their clinical time working in hematology/oncology.
Media Component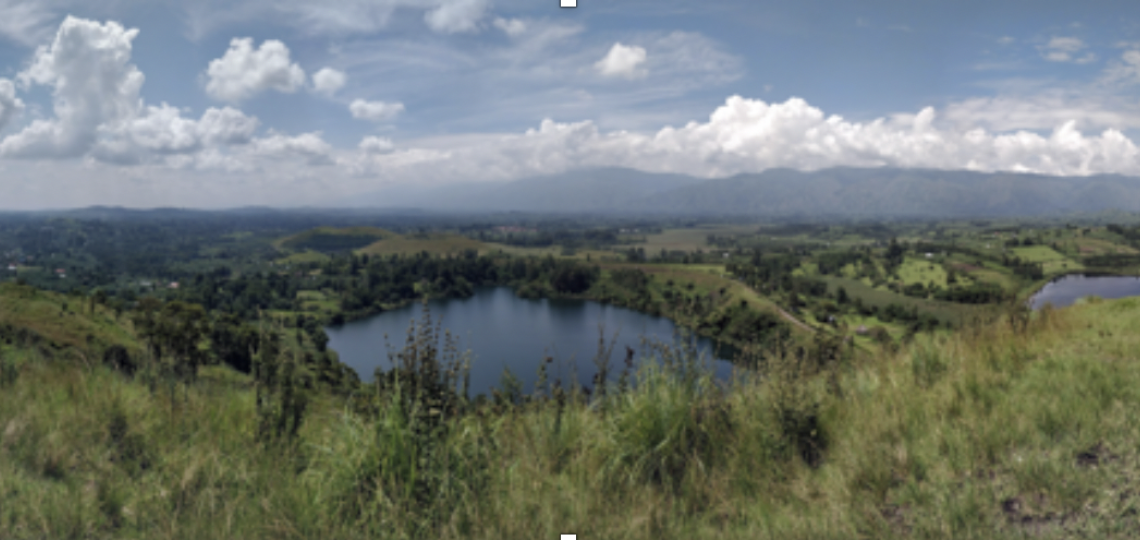 Content
Known as "The Pearl of Africa", Uganda is located in East Africa. While English and Swahili are the official languages of Uganda, many people in Kampala speak Luganda, and over 30 different languages are spoken throughout Uganda.
Uganda Facts
Historically, Uganda made great strides in reducing HIV prevalence rates from a peak of nearly 30 percent in the early 1990s to 10 percent by 1996 and to 6.5 percent in 2006, but in recent years has stagnated around 5.9 percent
UNAIDS 90-90-90 goals as of 2018: 81 percent of PLHIV know their status, of which 89 percent are on ART, of which 78 percent have suppressed viral loads
 
Clinical, Teaching, and Outreach Duties
The Uganda Center of Excellence is where residents typically spend the majority of their clinical time. It is one of the busiest clinics in the Texas Children's Global Health Network, with 100-200+ patients seen daily. While many patients are well and coming for refills, there are often sick patients, with malnutrition, tuberculosis, ART-related side effects being commonly diagnosed problems. The clinic team mainly consists of medical officers, often joined by an internist and a pediatrician. Residents also have the opportunity to participate in educational activities including case presentations and HIV related lectures in clinic.
The COE is located next to Mulago National Referral Hospital where residents can elect to spend a portion of their time. There are multiple pediatric subspecialty wards, including acute care (emergency department), malnutrition, hematology/ oncology and infectious disease. On the wards residents will work alongside Makerere University pediatric residents and medical students.
There is an opportunity to travel out to Fort Portal (Western Uganda, near the border of the DRC) to participate in HIV care, community outreach, and also work on the pediatric ward at the Fort Portal Regional Referral Hospital.
The Texas Children's Global HOPE (Hematology Oncology Pediatric Excellence) program is also located in Uganda This program offers a two-year pediatric hematology-oncology fellowship to East African pediatricians Interested residents can spend time with this group as well.