Master
Heading
Lester and Sue Smith Legacy Tower
Media Component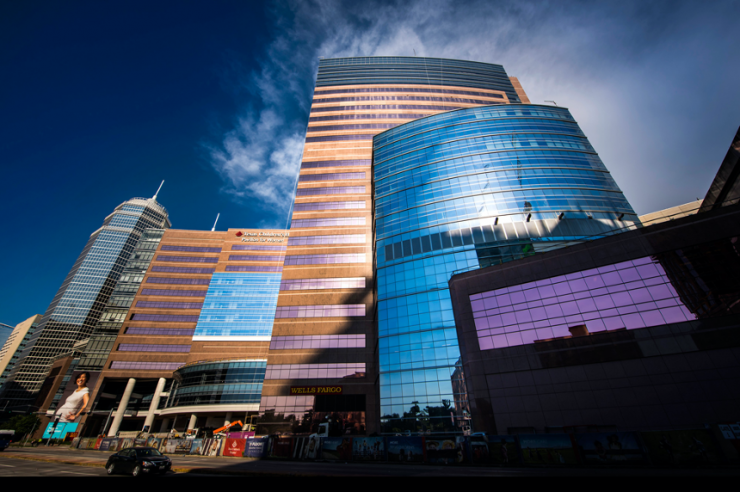 Content
The critical care units span seven floors, house 132 ICU beds, and include dedicated spaces for subspecialty cohorting of patients in both the Pediatric and Cardiac Intensive Care units, making us a unique pediatric critical care center worldwide. Cohorts in the PICU include the Neuro-ICU with integrated epilepsy monitoring, the Surgical ICU, the Hematology/Oncology ICU, the Pulmonary ICU, a general Medical ICU and a Transitional ICU. Cohorts in the CICU include the Heart Failure ICU, the Neonatal CICU, and a general medical/surgical CICU. Legacy Tower is also equipped with a helipad dedicated to the transport of critically ill and injured patients. Our critical care teams include physicians, fellows, nurse practitioners, physician assistants, residents, as well as, nursing, respiratory care, and other ancillary staff.
In addition to the Medical Center Campus located in the Texas Medical Center, Texas Children's Hospital has two community-based PICUs comprised of our 22-bed West Campus facility in Katy, TX (west of Houston) and our 16-bed PICU in The Woodlands, TX (north of Houston).  The West Campus facility is also home to Texas Children's Hospital Special Isolations Unit (SIU). The SIU is an eight-bed unit specifically designed for children with highly contagious infectious diseases, such as Ebola and MERS, and has been vital to Texas Children's Hospital's response to the COVID-19 pandemic.  Texas Children's Hospital has also recently announced the opening of a North Austin Campus in Austin, TX by early 2024 which will have a 10-bed combined Pediatric and Cardiac Intensive Care Unit.
Patient flow to and from the various ICUs is coordinated through Texas Children's Hospital Mission Control, a comprehensive transport and triage hub. During November 2018, Texas Children's Hospital opened its helipad and has had over 150 landings between the Medical Center campus and our community campuses. The coordination of care that takes place in Mission Control helps to ensure that patients are delivered to the right place in a timely fashion for optimal care.
The PICU has over 3000 admissions per year, with more than two-thirds requiring assisted ventilation or other advanced support, such as oscillatory ventilation, nitric oxide administration, extra-corporeal membrane oxygenation (ECMO), extra-corporeal liver support, and other extracorporeal therapies. It is a multi-disciplinary ICU, which supports the primary through quaternary patient population of southeast Texas with patients admitted from all major medical and surgical subspecialties. Our PICU was recently awarded the Society of Critical Care Medicine's ICU Design Citation Award at the 50th Annual Critical Care Congress. This citation is awarded to the ICU that best resolves both functional and humanitarian issues in a unique and complementary manner.
The CICU, in affiliation with the Texas Children's Heart Center, is fully dedicated to critically ill children and young adults with congenital or acquired cardiac disease with approximately 1000 admissions per year. Our team of heart surgeons perform over 800 cardiac surgeries annually, including cardiac and lung transplantation, and extracorporeal circulatory support. We have one of the busiest ventricular-assist device (VAD) programs in the country having placed 20 VADs over the last year, and we opened the first dedicated Heart Failure ICU in the nation in 2015. Texas Children's Heart Center continues to be ranked number #1 by US News and World report for several years in a row.
The TICU is a 27-bed unit that specializes in the care of children with technology dependence and chronic medical conditions as they transition from the ICU environment back to home. The strength of the multidisciplinary approach within the unit shines in its ability to ensure that the families are well trained to care for their technology dependent children at home. The TICU sees over 1000 admissions per year of patients with new or existing technology dependence. 
Heading
Mission Control, Kangaroo Crew Transport and ICU Referral Requests
Content
In addition to helping the children of Houston and southeast Texas, we receive referrals from across the United States and worldwide. Our Kangaroo Crew is a dedicated pediatric critical care transport team that participates in over 1,600 pediatric transports per year. The majority of transports are performed by a dedicated transport team consisting of a registered nurse, an emergency medical technician and respiratory therapist by ground or fixed wing.  Critical Care Fellows participate in the transport of the most critically ill patients. Our team utilizes a full complement of transport modalities including point of care testing, inhaled nitric oxide, ECMO initiation and support, ventricular assist devices, and therapeutic cooling in neonates. The Kangaroo Crew transport team utilizes ground transports up to 100 miles, and then our fixed wing dedicated aircraft to retrieve patients from anywhere in the continental United States.
All Kangaroo Crew pediatric transports are medically managed by Critical Care physicians through Texas Children's state-of-the-art communications hub, Mission Control, which houses representatives from Room Management, Transport Services, Emergency operators and Critical Care on the clinical side and Security and Facilities.  Mission Control performs real-time tracking of ground and flight crews, weather, and traffic. Mission Control manages all interfacility transports including initial intake, recommendations from our physicians, dispatch of the Kangaroo Crew, stabilization of the patient, and transport to one of our Texas Children facilities. This communication hub utilizes multiple technologies and processes over 11,000 transfer requests each year in addition to transports. During their transport rotation, fellows spend time in Mission Control assisting and learning the "art" of triage medicine and medical supervision of transport teams.