Master
Media Component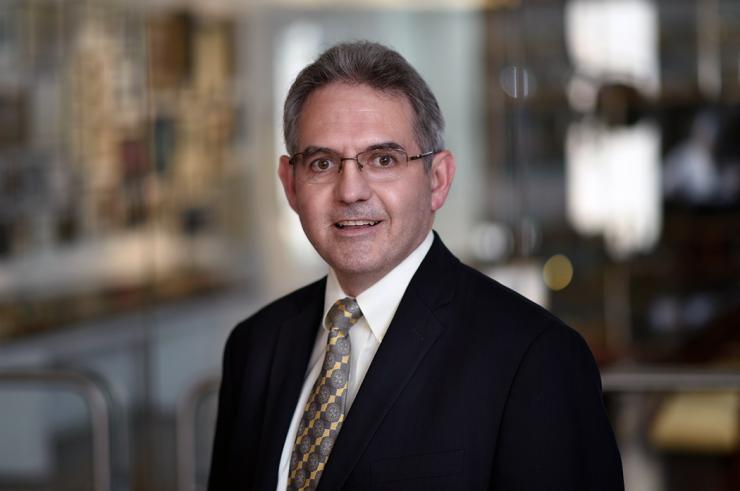 Content
Vice Chair for Research, Rolando Rumbaut, M.D., Ph.D.
The Vice Chair Group for Research is committed to leading the research area of the Department of Medicine to become the foremost engine of scientific discovery and research career development. Its overall goal is the translation and implementation of this scientific discovery to advance health at Baylor College of Medicine and its affiliated hospitals and research institutes: Michael E. DeBakey VA Medical Center, Baylor Clinic, Baylor St. Luke's Medical Center, and Ben Taub Hospital.
Our goals are to:
Support the research careers and development of Department of Medicine faculty and trainees
Promote collaboration of our faculty among the broader range of investigators at Baylor College of Medicine and affiliated institutions
Strategically review on an ongoing basis our department's research portfolio, funding opportunities and research space allocation to identify opportunities for strategic growth and recruitment to enhance our goals.
Our strategic priorities include:
Promote the recruitment and retention of physician-scientists and Ph.D. scientists in the Department of Medicine at various career stages. Examples of the initiatives led the Vice Chair Group include enhancing the Medical Resident Investigator Tract (MeRIT), which is the physician-scientist training program in the medicine residency program; developing an academic intelligence system to facilitate faculty member's tracking of scholarly activities and curriculum vitae development; and promoting career development of Ph.D. research faculty in the department.
Promote collaborative research in the Department of Medicine. Example initiatives include hosting an annual multidisciplinary research symposium aimed at large-scale collaborative research grant applications, strengthening the infrastructure for clinical trials in the Department of Medicine in alignment with the College-wide research infrastructure, and developing a monthly "Physician-Scientists in Medicine" Departmental grand round series to foster research collaboration as well as attract clinical trainees into research careers. 
Review current Department of Medicine research funding—including funding to medicine/center faculty; this includes federal (NIH, VA, DoD, etc.), foundation (AHA, ADA, ATS, etc.), and industry—with the goal of increasing the amount and diversity of total grant funding in the Department of Medicine over the next five years and with yearly evaluation of progress.
Current Members