Master
Heading
Announcement: Healthcare Innovations Grant Request for Applications
Content
The BCM Department of Medicine Vice Chair Group for Quality Improvement and Innovations is pleased to announce a request for applications for the FY22 Healthcare Innovations Grant. Applications are due by close of business Monday, April 5, 2021. View grant information and application instructions. 
Heading
Message from the Vice Chair
Media Component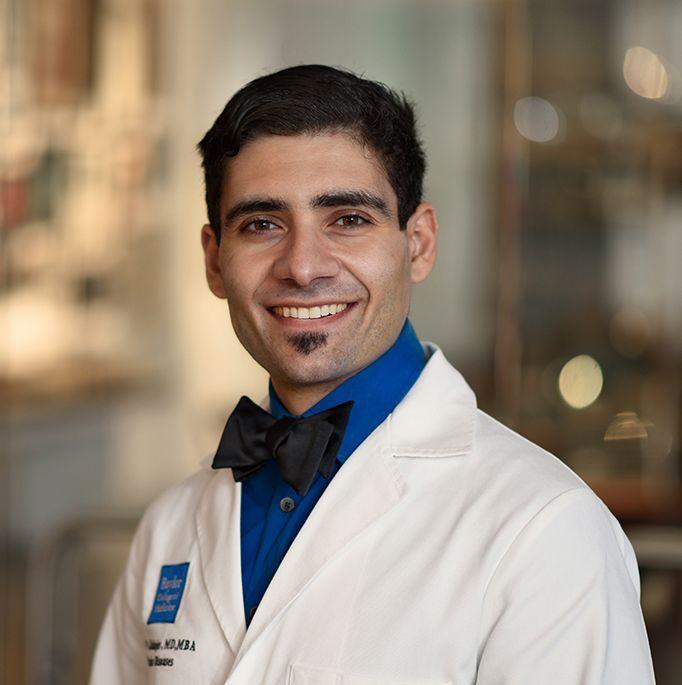 Content
Vice Chair for Quality Improvement and Innovations, Mayar Al Mohajer, M.D.
The role of the Quality Improvement and Innovations Vice Chair Group is to instill a learning healthcare culture within Baylor College of Medicine by fostering healthcare improvements and encouraging implementation of innovations in healthcare services across the Department of Medicine. We will accomplish this goal through a range of groups and activities that target education, clinical and research.
The QII VCG education goal is to:
Establish a Quality Academy comprising Department of Medicine faculty
Develop pragmatic QI methods training curriculum
Conduct recurring QI methods training sessions
Support and mentor the Chief Residents in Quality and Safety in their leadership of QI projects
The QII VCG clinical goal is to:
Work with the Baylor faculty group practice QI committee to identify Department of Medicine quality measures related to the Baylor Accountable Care Organization
Disseminate performance on annual quality measures to all Department of Medicine sections and promote activities to achieve important quality improvement benchmarks
Mentor Quality Academy members on their individual QI projects across the Department of Medicine's clinical pavilions
The QII VCG research goal is to:
Report and submit results from Quality Academy projects at professional society meetings and scholarly publications
Develop QI portfolios for promotion among department faculty
Sponsor an annual Summer Institute program at Baylor College of Medicine for the national Veterans Affairs Quality Scholars Program
The Quality Academy works with its members through regular meetings, courses, and individualized and closely mentored projects, all toward a final "graduation" from the program.
Heading
Healthcare Innovations Grant - FY21
Content
The Department of Medicine's Vice Chair Group for Quality Improvement and Innovations took requests for applications for the FY21 Healthcare Innovations Grant earlier this year. Five applications were received and the scientific merit of every proposal was carefully evaluated and given a preliminary score by a panel of four to five VCG QII members who represent multiple department sections. All applications were subsequently presented for consideration by a panel of leadership reviewers who represented BSLMC, MEDVAMC, BTH and Baylor Medicine.
Dr. Daniel Murphy, assistant professor in the Section of Health Services Research, was the FY21 awardee of a grant for his proposal, "Developing Electronic Triggers to Understand Telemedicine-Related Diagnostic Errors During the COVID-19 Pandemic." His application was selected for funding because it received an outstanding score from the review panel and the project was also deemed to have a high likelihood of future extramural funding.
The award will provide $20,000 in funding for FY21 (July 1, 2020 through June 30, 2021). We look forward to the following updates on this project and its impact on COVID-19 related care: submissions on Nov. 30, 2020, and Final Report on May 31, 2021.
Heading
Healthcare Innovations Grant – FY20
Content
Dr. Neeraj Agrawal, Assistant Professor in the Section of General Internal Medicine, was an FY20 awardee for his proposal to work with the Institute for Quality Improvement and Patient Safety (I-QIPS) and implement an intermediate-level training course tailored to the Baylor hospitalists at Baylor St. Luke's Medical Center. Dr. Agrawal has served as an instructor in the current QI Jumpstart courses offered through I-QIPS. He will work directly with Dr. Kyler Godwin (Educational Director for I-QIPS and a national Director of the VA Quality Scholars Program Coordinating Center) to mentor multiple hospitalists as they work through clinical QI projects. Through this award, the goal is to develop increased capacity for QI work at BSLMC while delivering 2-3 QI projects that align with hospital priorities. Projects will end with scholarly work submitted to either local or national meetings.

Dr. Molly Horstman, Assistant Professor in the Section of Health Services Research, was a FY20 awardee for her proposal to develop a strategic plan for a Baylor College of Medicine Hospital Medicine Fellowship in Healthcare Improvement. Dr. Horstman is a national leader in healthcare improvement education and is working with a team of faculty and residents to develop the structure necessary to support a healthcare improvement fellowship at Baylor College of Medicine. Through this award, Dr. Horstman and her team will gather lessons learned from hospital medicine fellowships at peer academic institutions, develop a formal curriculum and evaluation structure for a Hospital Medicine Fellowship in Healthcare Improvement, and create a business case for supporting a hospital medicine fellowship at Baylor College of Medicine.
Heading
Quality Academy – FY21
Content
The Department of Medicine's QII VCG will be offering to Department of Medicine's fellows an opportunity to participate in the FY21 cycle of the Quality Academy (QA). The goal is to provide fellows with a very thoughtfully developed curriculum in QI and to present them with an opportunity to actively practice in QI methods in real time, by engaging in tangible Quality and Safety projects within a team-based peer environment. This training helps round out the academic training of our fellows and positions them for better integration into a QI-based future as physicians. The QA time commitment is 1 hour every month from September 2020 to March 2021. Monthly training topics include:
Introduction to QI
Aim statement
Data collection
Data display
Scholarship

In FY20, fellows from Cardiology, Gastroenterology and Pulmonary, Critical Care and Sleep Medicine programs participated in the QA. Some successful project topics completed were: Improved adherence to targeted temperature management post-cardiac arrest; Improving H. pylori testing, treatment and confirmation of eradication at DeBakey VA; and Developing an algorithm for management of incidental gastric intestinal metaplasia using best practices. FY21 will host a larger group of fellows, including the 3 programs from FY20 and also adding on Infectious Diseases, Nephrology, Hem/Onc and Endocrinology.
Heading
Success Story from a FY20 QA Graduate
Media Component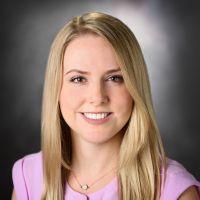 Content
Dr. Jessica Bernica is one of 25 lead authors of quality-improvement initiatives that were recognized by the American Gastroenterological Society. Her project, titled "Improving Helicobacter Pylori Testing in Patients with Acute Upper GI Bleeding due to Peptic Ulcer Disease," demonstrated an increase from 68 percent to 100 percent in the testing for H. Pylori in patients with upper GI bleeding due to peptic ulcer disease by instituting a comprehensive H. Pylori order set and shifting the burden of testing to the diagnosing endoscopist. View her abstract.