Master
Heading
Message from the Vice Chair
Media Component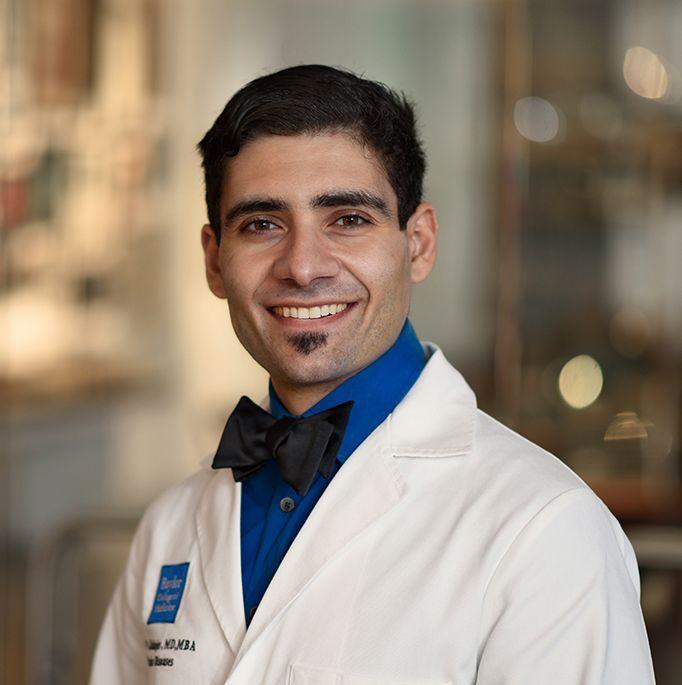 Content
Vice Chair for Quality Improvement and Innovations, Mayar Al Mohajer, M.D.
The role of the Quality Improvement and Innovations Vice Chair Group is to instill a learning healthcare culture within Baylor College of Medicine by fostering healthcare improvements and encouraging implementation of innovations in healthcare services across the Department of Medicine. We will accomplish this goal through a range of groups and activities that target education, clinical and research.
The QII VCG education goal is to:
Establish a Quality Academy comprising Department of Medicine faculty
Develop pragmatic QI methods training curriculum
Conduct recurring QI methods training sessions
Support and mentor the Chief Residents in Quality and Safety in their leadership of QI projects
The QII VCG clinical goal is to:
Work with the Baylor faculty group practice QI committee to identify Department of Medicine quality measures related to the Baylor Accountable Care Organization
Disseminate performance on annual quality measures to all Department of Medicine sections and promote activities to achieve important quality improvement benchmarks
Mentor Quality Academy members on their individual QI projects across the Department of Medicine's clinical pavilions
The QII VCG research goal is to:
Report and submit results from Quality Academy projects at professional society meetings and scholarly publications
Develop QI portfolios for promotion among department faculty
Sponsor an annual Summer Institute program at Baylor College of Medicine for the national Veterans Affairs Quality Scholars Program
The Quality Academy works with its members through regular meetings, courses, and individualized and closely mentored projects, all toward a final "graduation" from the program.
Heading
Healthcare Innovations Grant - FY22
Content
The Department of Medicine's QII VCG took requests for applications for the FY22 Healthcare Innovations Grant earlier this year. Seven applications were received and their proposals were carefully rated by a panel of QII VCG members who represent multiple department sections. All applications were subsequently presented for consideration by a panel of leadership reviewers who represented BSLMC, MEDVAMC, BTH and Baylor Medicine. The award will provide $20,000 in funding for FY22 (July 1, 2021 through June 30, 2022). 
Dr. Prasad Manian, professor in the Section of Pulmonary, Critical Care and Sleep Medicine, was one of two awardees for his proposal, "Increase Compliance with Lung Cancer Screening in Baylor Clinic." Dr. Dharani Narendra, assistant professor in the Section of Pulmonary, Critical Care and Sleep Medicine, was the second awardee for her proposal "Collaborative Care Using ICU Liberation Bundle to Improve Patient Outcomes and Reduce ICU Hospital-Acquired Infections during COVID Pandemic."
Heading
Quality Academy – FY21
Content
The Department of Medicine's QII VCG will be offering to Department of Medicine's fellows an opportunity to participate in the FY21 cycle of the Quality Academy (QA). The goal is to provide fellows with a very thoughtfully developed curriculum in QI and to present them with an opportunity to actively practice in QI methods in real time, by engaging in tangible Quality and Safety projects within a team-based peer environment. This training helps round out the academic training of our fellows and positions them for better integration into a QI-based future as physicians. The QA time commitment is 1 hour every month from September 2020 to March 2021. Monthly training topics include:
Introduction to QI
Aim statement
Data collection
Data display
Scholarship
The FY21 Quality Academy had many participants and the course ended with several innovative quality control projects and final presentations, held over two days. The first day's winner of the Best QA Presentation Award was the Gastroenterology and Hepatology team "Go Lightly," whose project was "Improving Helicobacter Pylori Eradication Rates at Ben Taub Hospital." The team's leader, Dr. Juan Gomez Cifuentes, said "The QI academy was a great
resource to refresh QI concepts and to receive mentoring for ongoing projects;
I enjoyed sharing QI experiences with fellows from other programs."
The second day's winner was the Pulmonary, Critical Care and Sleep Medicine team "PCCSM BLSMC," whose project was "Improving Hemoglobin A1c Acquisition Rates in Diabetic Endocrine Clinic Patients Within the Harris Health System." The team's leader, Dr. Katie Richards, said "The quality academy provided us with a solid background in quality improvement methodology which served the framework for our own project. It also gave us the opportunity and mentorship needed to conduct a meaningful QI project within our specialty.
Heading
Success Story from a FY20 QA Graduate
Media Component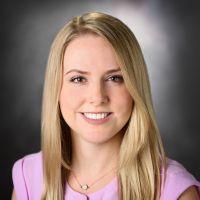 Content
Dr. Jessica Bernica is one of 25 lead authors of quality-improvement initiatives that were recognized by the American Gastroenterological Society. Her project, titled "Improving Helicobacter Pylori Testing in Patients with Acute Upper GI Bleeding due to Peptic Ulcer Disease," demonstrated an increase from 68 percent to 100 percent in the testing for H. Pylori in patients with upper GI bleeding due to peptic ulcer disease by instituting a comprehensive H. Pylori order set and shifting the burden of testing to the diagnosing endoscopist. View her abstract.