Master
Media Component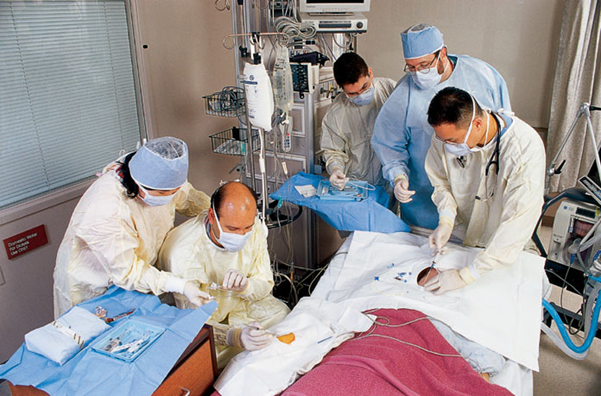 Content
The University of Texas MD Anderson Cancer Center is one of the premier cancer research and treatment institutions in the country. The Division of Anesthesiology and Critical Care provides clinical anesthesia for high-risk patients undergoing extensive resection and reconstruction for cancer. Surgical critical care is provided by a full-time attending staff.
Residents learn skills and knowledge crucial to the care of critically ill patients from anesthesiology faculty board-certified in critical care medicine.
During the American Board of Anesthesiology required two-month rotation in critical care, residents care for patients both in the surgical and medical intensive care units. The complex medical and surgical problems common to patients in these units challenge the resident's medical management and critical thinking skills.
Core lectures focused on timely critical care topics are presented weekly. Residents may elect to return to MD Anderson during the final year of training to hone their intensives skills.
Residents also rotate with the Acute Pain Service at MD Anderson. During the one-month rotation, residents learn to treat and manage acute post-surgical pain. Residents do daily rounds on patients in the service and perform regional anesthesia procedures. They learn about epidural analgesia, continuous perineural analgesia, as well as medical management of pain.
Media Component