Master
Content
Congratulations on your upcoming employment with Baylor College of Medicine. Please review the information below. This page will provide you with everything you need to know so that you are prepared for your first day and new employee orientation.
Heading
To Be Completed Prior to Your First Day
Content
Step 1: Online New Hire Paperwork
A link has been/will be emailed to the email address provided during the recruitment process from system@successfactors.com. This online paperwork must be completed by the Friday prior to your start date. Once you complete your online paperwork, you will no longer have access to the Success Factors System until after your start date.
Step 2: I-9 Documentation
All new hires must complete the I-9 work authorization verification process prior to their orientation session.
If you are a U.S. citizen, schedule an appointment to meet with a HR representative to complete your in-person I-9 work authorization verification process.
If you are a non-U.S. citizen, including U.S. permanent resident, please contact HR-International Services Office (ISO) at internationalservicesteam@bcm.edu to schedule an appointment with an ISO representative.
Employees must present either one document from List A or one document from List B in combination with one document from List C.
Appointments are available on Wednesdays, Thursdays, and Fridays between the hours of 8 a.m. to 4 p.m.
Appointment times are limited and must be scheduled a week prior to your orientation date.
If you are a non-U.S. citizen and do not have a U.S. Social Security Number and/or I-94 Number, or you are unable to locate your I-94 number, please communicate with the International Services Office.
 
Step 3: Complete Online Trainings
As part of your onboarding process, you will be required to complete a series of online training courses. These courses should be completed within the first 10 days of employment. We are able to provide you with an opportunity to begin these sessions in advance of your first day of work. You are not obligated to complete them prior to your first day.
Media Component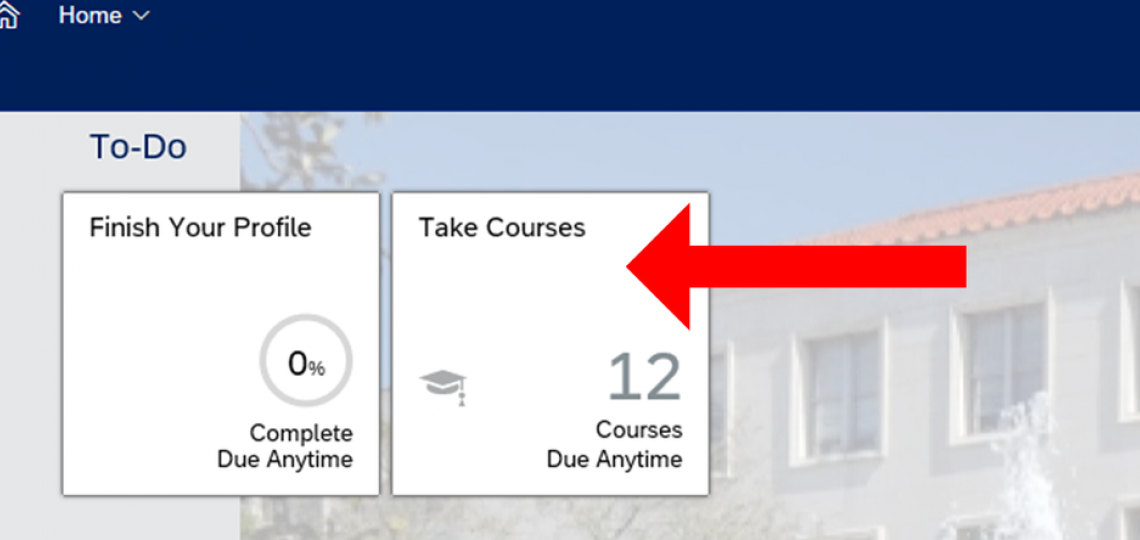 Content
Training modules can be accessed by visiting Success Factors, and clicking on the "Take Courses" Tile under "To-Do."
Heading
To Be Completed On Your First Day
Content
On the morning of your orientation, you will receive an email from the orientation team by 11 a.m., which will include the following:
A PDF attachment with your new employee login information
You CANNOT access the Baylor system until AFTER orientation.
 
A link to the electronic benefits packet
If you would like to include a spouse, domestic partner or other dependents on your benefit plans, you will need to email copies of your dependent verification documents to ask-insurance@bcm.edu along with the dependent eligibility form. The dependent eligibility form will be provided to you on your first day and is also provided in your electronic benefits packet.
 
 A link for the virtual orientation session via Zoom
A virtual orientation session will be held on your start date from 2 to 4 p.m. via Zoom. You do not need to be connected to a Baylor network to access the Zoom session.
Important note: You will NOT be able to access the Baylor systems until after orientation. If you have any questions regarding your computer login, contact the IT Helpdesk at 713-798-8737 after orientation.
Heading
To Be Completed After Orientation
Content
Step 1: Get Your Baylor ID Badge
You will visit the badging office one day after your new employee orientation, before reporting to your work location.
You will be required to have an official Baylor College of Medicine photo identification badge to access buildings.
You will need to present a photo ID to receive your badge.
You will need to travel to the main Baylor Campus to obtain your badge. You can take the shuttle or pay for parking (front entrance or at Garage 6). The physical address for the badging office is listed below:
 
Main Baylor
One Baylor Plaza, Room 108H
Houston, TX 77030

Office Hours: 
8:00 am to 4:00 pm
*Closed briefly from 11:30 am to 12:00 pm for lunch.

Phone Number:
713-798-3000 
Step 2: Visit the Occupational Health Program to receive your TB Skin Test
You are required to receive a TB skin test during your first week here at Baylor, via the Occupational Health Program.

Location: 6624 Fannin St, Suite 2000, Houston, TX 77030

Clinic Hours for New Employee TB testing placement: Tuesday, Wednesday, or Friday of orientation week from 7:30 a.m. - noon and 1 - 4:30 p.m. (no appointments required)
 
Once you have received your TB skin test, you will be asked to return after 48-72 hours, to have your TB skin test read. Failure to do so will result in having a repeat test.
During your visit, you will be asked to provide your vaccination records.
Questions? Email occhealth@bcm.edu or call 713-798-7880. View additional information. 
 
Step 3: Report to Work
Contact your supervisor/hiring manager to understand when and where you need to report to work.
 
Step 4: Access Baylor Systems
Please follow the instructions provided on your first day to update your password.
Download the Google Authenticator App.
Wait for the MFA invitation email from IT. This email will be sent to your Baylor College of Medicine email account after orientation.
Heading
Step 5: Contact Parking and Commuter Services
Content
For general information and inquiries:
Step 6: Submit your Beneficiaries, Supporting Documents, and Electronic Consent Form
These forms will be discussed during orientation.
 
Step 7: Enroll in your Benefits
Use SuccessFactors to enroll in your benefits within your first 31 days of employment.