Master
Media Component

The advancement in the field of neuroscience in recent years has been nothing short of extraordinary, providing us with an unprecedented insights into the inner workings of the brain. This has created an unparalleled opportunity to address the most complex disease of the brain, the Alzheimer's disease
Heading
About the Zheng Lab
Content
Research in the Zheng Laboratory focuses on deciphering the molecular and pathophysiological mechanisms of Alzheimer's disease (AD), a disease characterized by the accumulation of beta-amyloid plaques and neurofibrillary tangles and accompanied by prominent changes of the astrocytes and microglia. We hypothesize that AD is caused by a defective cellular clearance system, leading to the buildup of misfolded and aggregated proteins, and is manifested by uncontrolled glial and immune responses. Accordingly, we are investigating the role of the lysosome in the clearance of the amyloid and tangles. We are also interested in understanding how astrocytes and microglia respond to neuronal insults and AD pathologies. To address these questions, we employ mechanistic studies and functional testing using both AD-relevant mouse models and human iPSC derived cultures.
Media Component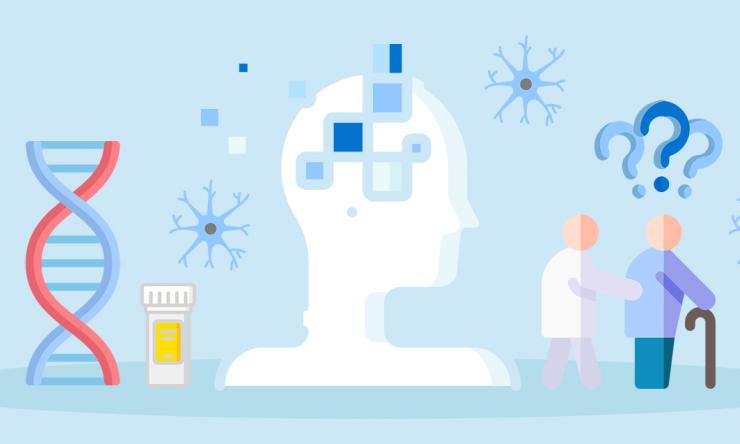 Content
Explore the research domains investigated in Hui Zheng Lab, where researchers are unlocking the secrets of Alzheimer's disease, aging and beyond.
Research projects
Content
We make groundbreaking contributions to our field through pioneering research projects and studies, resulting in widely recognized publications in top-tier scientific journals.
View Selected Publications
Content
Check out the roster of Hui Zheng Lab's team members, complete with links to their biographies.
Lab members
Heading
Lab News & Events
Content
Discover the most recent news, events and pictures from the Hui Zheng Lab and keep up with their progress and achievements.
Lab News
Heading
Bad Project (Lady Gaga Spoof) - 2011
Content
We are the Hui Zheng lab at BCM studying Alzheimer's Disease decided to parody Lady Gaga's Bad Romance with a science twist. If you are caught in a bad project, best of luck and hope you can turn it around soon!
Content
Hui Zheng Lab
Baylor College of Medicine
Huffington Center on Aging
One Baylor Plaza, Room N930
Houston, TX, 77030
Phone: (713) 798-1568 / Email: huiz@bcm.edu