Master
Media Component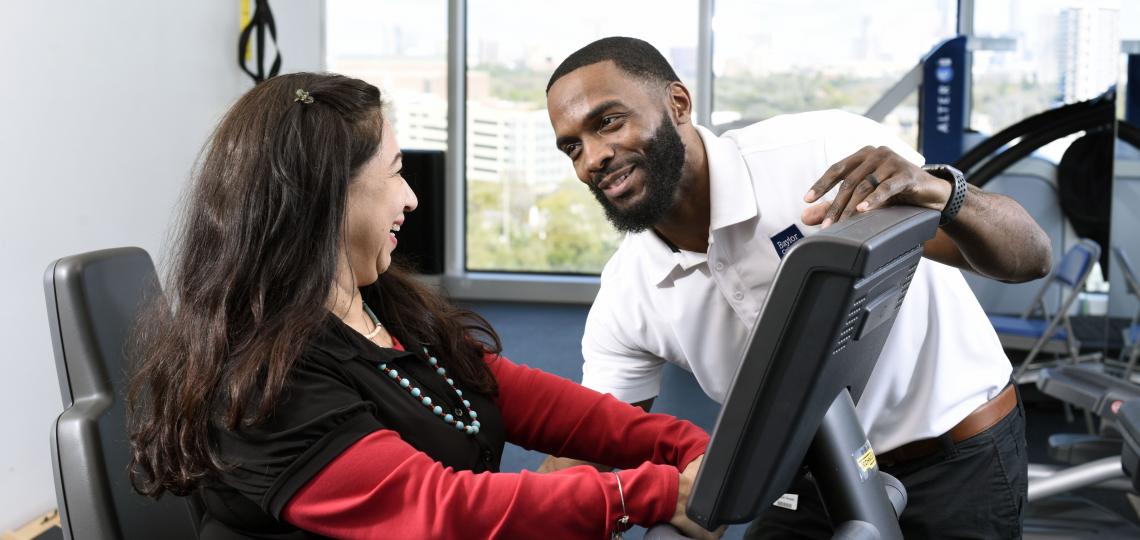 Heading
Physical Therapy for Sports and Orthopedic Injuries
Content
Following an injury, return to full function often takes a team. At Baylor Medicine, our physical therapists work onsite with physicians so patients receive comprehensive care. Our physical therapists have extensive experience in both non-operative and surgical musculoskeletal injuries of the upper extremity, lower extremity, and spine. In therapy, patients will work to reduce pain/effusion and restore deficits in range of motion, gait, strength, and balance to allow full return to sport/function.
Content
Give us a call at 713-986-6016 between 8 a.m. and 5 p.m., Monday through Friday to book an appointment with one of our physical therapists.
Heading
Request a callback
Content
For non-urgent matters request an appointment with one of our physical therapists using the online form. (Select specialists and Sports Medicine from the drop-down.)
Heading
Treatments and Therapies
Content
Baylor Medicine physical therapists are board-certified as orthopedic and sports specialists, assuring patients that they will be cared for by clinicians who excel in their chosen field and have a passion for what they do. We offer the latest treatments and therapeutic advances which include:
Heading
How it Works: Telehealth and Physical Therapy
Content
Melanie McNeal, a physical therapist at Baylor  Medicine, talks about which patients would benefit from telehealth physical therapy appointments.
Make an Appointment