Master
Media Component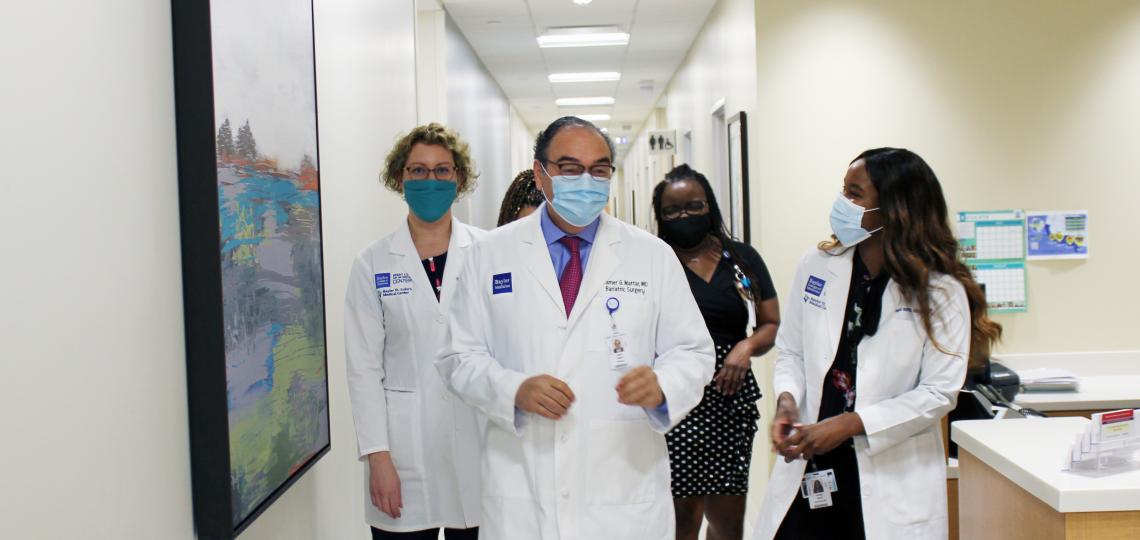 Heading
Division Overview
Content
Metabolic surgery has undergone remarkable evolution since its inception at Baylor College of Medicine. The advent of laparoscopic principles and the adoption of rigorous national standards have resulted in treatment that is safe, effective and durable. The incorporation of comprehensive and multidisciplinary approaches to our patients have resulted in a unique clinical setting that has been formalized as the Division of Metabolic and Bariatric Surgery.
Content
The faculty and staff at the Weight Loss and Metabolic Center at Baylor St. Luke's Medical Center deliver state-of-the-art continuum of care for patients and their families who may be suffering the metabolic, medical, psychological and nutritional consequences of obesity. 
Content
Obesity medicine and metabolic surgery offer unrivaled opportunities for learners who aspire to augment their cognitive and technical skills. Patients with obesity and metabolic syndrome present with unique complex clinical scenarios, providing valuable opportunities for understanding the underlying pathophysiology of dysfunctional metabolic pathways. Bariatric surgery is technically demanding, providing unparalleled opportunities for surgical residents and fellows to acquire proficiency in advanced laparoscopic and robotic skills that will be applicable in all areas of surgery.
Content
Diabetes and fatty liver disease have emerged as areas of intense academic interest. We are also embarking on projects that will identify factors that further optimize outcomes of medical and surgical treatments of obesity. We are collaborating with clinicians and engineers to create and evaluate new weight loss techniques and devices. The research opportunities offered our investigators at Baylor and our colleagues in Texas Medical Center represent a collaborative ecosystem that is unrivaled in its potential to advance this field of medicine and that will reap enduring rewards for our patients.
Content
Explore research from the Division of Metabolic and Bariatric Surgery.