Master
Media Component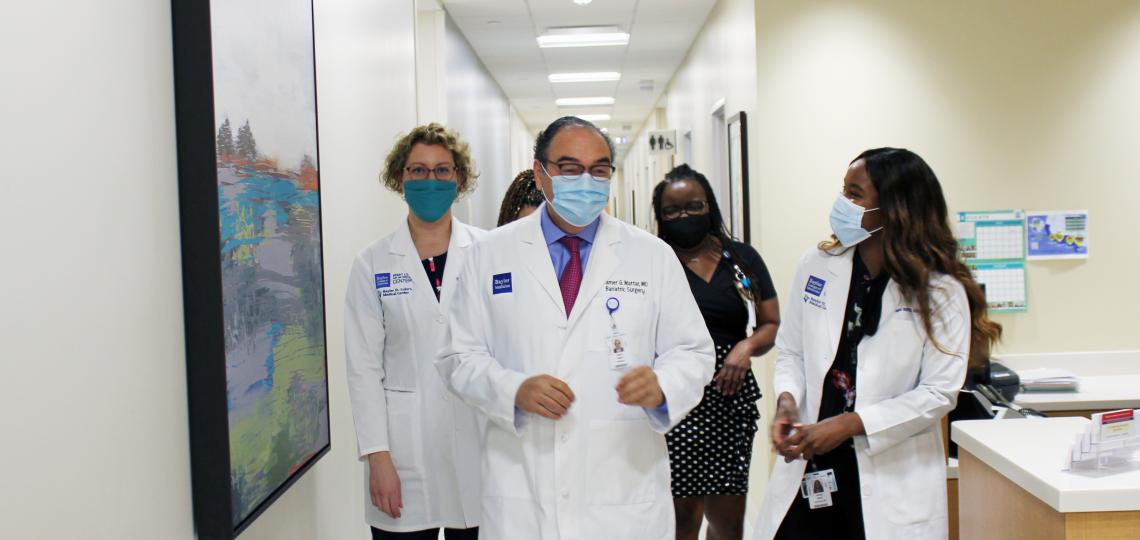 Heading
Division Overview
Content
Education
Obesity medicine and metabolic surgery offer unrivaled opportunities for significantly augmenting the cognitive and technical skills involved in the safe and effective care of medically complex patients. Patients with obesity and metabolic syndrome suffer numerous life-threatening diseases and represent valuable opportunities for understanding underlying pathophysiology and dysfunctional metabolic pathways. Bariatric surgery is a technically-demanding discipline that provides the learner with advanced laparoscopic and robotic skills that, once gained, can be effectively applied in any other minimally-invasive procedure. For these reasons, medical students and residents in our general surgery residency program will find this division especially rewarding for their future careers.
Research
The dramatic health-improving effects of weight loss and metabolic surgery have resulted in an explosion of research endeavors that aim to better understand the molecular mechanisms of metabolic dysfunction and its correction. Our division is heavily engaged in conducting such research, particularly in optimizing the outcomes of medical and surgical treatment of obesity, investigating new devices which may result in ever-decreasing invasive techniques, and achieving a better understanding of how metabolic surgery can improve the clinical outcomes of patients who proceed to other types of surgery, such as joint replacement and organ transplant operations. The research opportunities offered by Baylor College of Medicine and our colleagues in Texas Medical Center represent a collaborative system that is unrivaled in its potential to advance this field of medicine and reap enduring rewards for our patients.
Healthcare
Faculty in the Weight Loss and Metabolic Center at Baylor St. Luke's Medical Center deliver a state- of-the-art continuum of care for patients and their families who may be suffering the metabolic, medical, psychological and nutritional consequences of obesity. Patients receive treatment in a patient-centric holistic, supportive and comprehensive environment by a multi-disciplinary team of specialists, all of whom are dedicated to the lifelong support of the patient.