Master
Media Component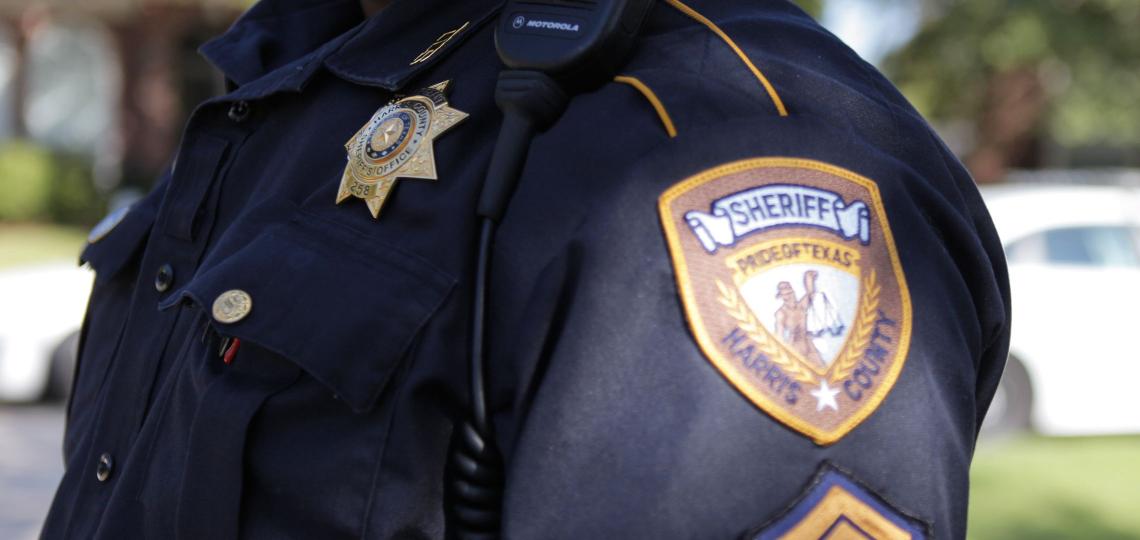 Content
Location: Harris County Sheriff's Office – Behavioral Health Division
The Law Enforcement community is one in which chronic and acute stressors are prevalent, help-seeking has been stigmatized, access to care has been limited, and the need to adapt to ever-changing demands is high. These factors reverberate among First Responder and their families. The Harris County Sheriff's Office's Behavioral Health Division (BHD) is a multidisciplinary team of mental health professionals providing consultation, outreach, education, and clinical services to employees of the Harris County Sheriff's Office (HCSO) and their families, with the goal of decreasing stigma, improving coping strategies, providing access to mental health services, and advancing wellness and resiliency. The primary focus of this track is to provide these services for Law Enforcement and First Responders (LE/FR) and their families. In addition, various opportunities exist within the HCSO for Interns to connect and develop relationships with the public through advocacy and outreach. Interns also may assist citizens in reducing crime through proactive crime prevention measures, victimization avoidance, and advocacy. 
Clinical Training
Core clinical training will primarily occur at HCSO's Behavioral Health Services Center. The Intern will conduct psychological assessments and provide evidenced-based treatment to LE/FR and their families, who present with a wide variety of concerns, including attention issues, depression, anxiety, trauma, self-harm, OCD, grief, perfectionism, and adjustment issues. The Intern will gain experience using evidence-based assessment measures, providing evidence-based treatments, monitoring treatment progress, consultation, and honing their case conceptualization skills for clients who present to the Behavioral Health Services Center. 
Community Engagement 
Embedding mental health providers into special communities provides unique opportunities to invest time in outreach, preventive education, and non-clinical ("decentralized") consultation, often overlooked aspects of comprehensive care. A return on this investment, in addition to providing awareness and resiliency skills that can decrease the need for intervention, is that this direct involvement helps to destigmatize and create a familiarity that makes it more likely for personnel to feel comfortable reaching out for help when intervention is indicated and makes that help more effective. Stated another way, interventions are more accepted and more effective when provided within the framework of understanding and supporting the target population's occupational, functional, and development needs. 
To this end, during the Internship year, the Intern will have the opportunity to engage in:
Outreach and Prevention
Includes in-person engagement with units/personnel via roll-calls, ride-alongs, and other scheduled and unscheduled events – to destigmatize, demystify, and improve awareness and utilization of mental health resources, as well as:
Classroom Training. The Intern may lecture and assist in the development of Sheriff's Academy and in-service classes, primarily in the provision of our Family Support Program, but also on other issues of mental health import, e.g., identifying and crisis intervention with consumers experiencing a mental health crisis, de-escalation techniques, stress/anger management, and resiliency skills. 
Wellness Initiatives. The Intern may have the opportunity to contribute to program development, helping to shape the focused outreach, prevention, training, clinical, and consultative efforts serving our Family Support initiative, as well as other formal programmatic initiatives such as Suicide Prevention, Operational Stress Management, and Substance Abuse Prevention.
Community Provider Engagement. The Intern will learn and contribute to BHD staff efforts to engage and involve our community mental health partners in awareness and training initiatives to increase cultural competency for caregivers seeking to serve the LE/FR population. These efforts help to improve the quality of mental health care LE/FR receive from community sources, such as private providers, nonprofit/pro-bono organizations, and other elements of care (e.g., Psychiatry, Residential/Inpatient treatment), which are not available directly through the BHD.
Peer Support Team. A BHD Staff member serves as Mental Health Director for HCSO's volunteer Peer Support Team. In addition to providing consultation, we provide or coordinate the Team's quarterly training. The Intern will be exposed to this "provider extender" or "paraprofessional" model, which can be especially powerful in LE/FR communities. 
Acute/Non-Acute Consultation and Operational Support
Consultation is available 24/7 for Peer Support Team Members, Supervisors, Managers, Command Staff, or the Sheriff to assist in crisis and non-crisis incidents, including:
Acute consultations include calls for critical incident support, general employee referral, or employee fitness questions. The Behavioral Health Division does not conduct Fitness-for-Duty Evaluations for employees but provides consultation to supervisors attempting to determine the need for such.
Developmental or Occupation-relevant situations such as training or workplace issues, line-of-duty deaths, employee suicide, and Internal Affairs Division investigations.
Operational activities include All Hazards/Mass Casualty Response, Hostage Negotiations, and Investigation. In addition, the Intern will have the opportunity to support community-focused programs such as: 
Crisis Intervention Response Teams (CIRT) and Clinician & Officer Remote Evaluation (CORE). These "co-responder" (law enforcement and mental health professional) teams respond to the most serious calls involving individuals in a mental or behavioral health crisis.
Project Guardian. A program in which deputies work with families and caregivers of individuals with an autism spectrum disorder (ASD) to improve their safety during future interactions with Law Enforcement, for example, triggers to avoid, behaviors to expect, and communication tips.
Holistic Alternative Responder Team (HART). Trained health and social service professionals assist dispatchers in quickly responding appropriately to residents experiencing behavioral health issues or non-emergency medical concerns, reducing unnecessary law enforcement and hospital-based interventions.
Crime Victims Assistance Unit. This Unit is dedicated to helping victims and/or family members affected by crime or tragic circumstances regain control over their lives. 
Forensic Evaluations. Opportunities to conduct forensic psychological evaluations, receive training on providing written opinions regarding competency to stand trial and insanity, consulting with attorneys and court officials, and providing testimony in a criminal legal proceeding. 
Research
BHD is committed to understanding and improving LE/FR's behavioral health and well-being through multi-disciplinary, collaborative team science and stakeholder partnerships. The Intern will have opportunities to contribute to peer-reviewed publications and participate in ongoing research projects with BHD/BCM staff and other partners such as the University of Houston First Responder Program (UH FRP).
Supervision
Thomas McNeese, Ph.D. – Dr. McNeese is the Director of the Harris County Sheriff's Office's Behavioral Health Division. He specializes in working with populations exposed to significant job-related stressors and trauma. Outside interests include conducting court-ordered forensic evaluations for various criminal courts. He provides clinical supervision and general oversight of community engagement, consultation activities, and other track experiences.
Jessica Walters, Ph.D. – Dr. Walters is a staff psychologist at the Harris County Sheriff's Office's Behavioral Health Division and serves as Clinic Lead for the Behavioral Health Services Center.  She participates in various clinical activities including supervision, individual psychotherapy, assessments, teaching and outreach. In addition to providing clinical supervision, she specializes in working with forensic populations and provides consultation regarding recidivism/risk assessments and community supervision recommendations.