Master
Media Component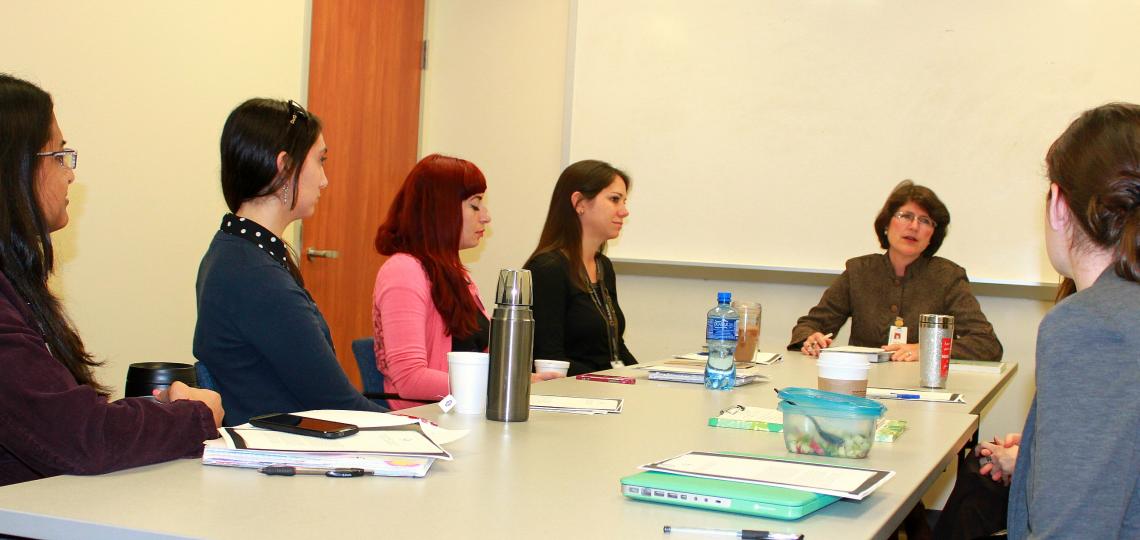 Heading
Internship Program Overview
Content
The Menninger Department of Psychiatry and Behavioral Sciences has housed an internship training program for graduate students in clinical psychology since 1955. The program was first accredited by the American Psychological Association in 1957 and received its most recent seven-year re-accreditation in 2014 by the APA Office of Program Consultation and Accreditation.
Our program offers doctoral students in clinical psychology a one-year, full-time clinical internship emphasizing advanced training in the provision of psychological services. The mission of the psychology internship program at Baylor College of Medicine is to provide broad-based training experiences that are designed to complement and advance the academic background of clinical students in the science and practice of professional psychology.
The program strives to engender a sense of professional confidence and pride in the application of clinical psychology as well as respect for those who suffer from physical and emotional disorders. The program is based on the scientist-practitioner model. Training includes clinical experiences in a variety of settings. The program is designed to broaden the intern's exposure to research through didactic experiences, supervision and active involvement in research in inpatient and/or outpatient settings.
Heading
Training Model and Program Climate
Content
The internship program through the Menninger Department of Psychiatry and Behavioral Sciences at Baylor provides broad-based training within a scientist-practitioner model. It has a substantial clinical emphasis and yet incorporates the scholarly and scientific background of psychology. Interns are encouraged to adopt a curious, research-minded, and evidence-based approach to clinical problems. Further, many faculty members are involved in research, and exposure to research is provided by a variety of research-oriented didactics. Interns also participate in ongoing research activities throughout the year.
The major teaching modality used in the program is supervision, in both individual and group formats. Interns are exposed to many facets of clinical practice, including assessment, intervention and consultation. The program is dedicated to responsible patient care and professionalism and provides clinical experiences designed to complement and advance students' academic backgrounds. The Menninger Department of Psychiatry and Behavioral Sciences is committed to multidisciplinary training, and our interns have many opportunities to interact professionally and socially with a variety of medical colleagues. The program's goal is to provide a broad training experience that prepares students clinically for subsequent certification and/or licensure as psychologists. The program also strives to engender a sense of professional confidence and pride in clinical psychology, as well as respect for those who struggle with mental and emotional disorders.
The training program is busy from the standpoint of scheduling, the number of hours devoted to clinical work, and the time spent in supervision, didactics, and research activities. Supervisors strive to provide a supportive and collegial atmosphere for the interns, who are regarded as emerging colleagues.
Heading
Program Structure
Content
Interns in our program are matched to a primary training track, differentiated on the basis of the population served and the location of the primary training experience. All interns devote approximately 32 hours a week to their primary track. See Tracks for Information about training experiences in each of the tracks.
While primary training tracks vary in clinical emphasis, all interns have core training experiences in common. These core activities include approximately four to five hours per week of outpatient psychotherapy predominantly with adults, four to five hours per week engaged in a secondary rotation (typically research-based activities), and approximately four hours per week of core didactics. For more information about these opportunities view Core Training.
Content
Our internship program has defined five core training goals, which are met through the unique training experiences offered by our primary training tracks, as well as through our program's core training activities:
Competence in Assessment/Diagnosis/Consultation
Competence in Psychological Intervention
Competence in Scholarly Inquiry
Awareness of and Sensitivity to Cultural Diversity and Individual Differences
Professional and Ethical Conduct
Heading
Stipend and Benefits
Content
The internship begins the first week of July and extends for a full 12 months. The stipend is $30,450. Medical insurance and malpractice insurance are provided for interns; family members may be added to medical insurance at a cost to the intern. Interns are given vacation, professional leave, and sick time.
Heading
Accreditation Status Questions
Content
Questions related to the program's accredited status should be directed to the Commission on Accreditation:
Office of Program Consultation and Accreditation
American Psychological Association
750 1st Street, NE
Washington, DC 20002
Phone: (202) 336-5979
Email: apaaccred@apa.org
www.apa.org/ed/accreditation