Master
Content
The research work of the Phoebe Willingham Muzzy Pediatric Molecular Cardiology Laboratory includes the identification of the underlying causes of heart muscle disease and congenital heart disease, as well as the translation of these discoveries to the care of children with heart disease through our clinical services at the Heart Center at Texas Children's Hospital and through the John Welsh Cardiovascular Diagnostic Laboratory.
Content
Congestive heart failure due to poor heart function (cardiomyopathy) is a serious heart muscle disease, which is a major cause of death and disability in children and adults. These disorders are the most common diseases leading to cardiac transplantation, with an associated cost of approximately $200 million/year in the United States. The cardiomyopathies are classified into five forms:
Hypertrophic Cardiomyopathy
Restrictive Cardiomyopathy
Content
DCM is the most common form of cardiomyopathy, occurring in 60 percent of cases. There are more than 10,000 deaths annually in the United States due to cardiomyopathy, with DCM being the major contributor to this death rate.
Heading
Congenital Heart Disease
Media Component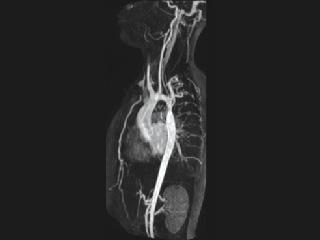 Content
More than one million Americans are estimated to suffer from cardiovascular defects, and greater than one percent of all infants born each year have a congenital heart defect resulting in congenital heart disease being the leading cause of birth-defect-related deaths in the United States. Multiple forms of CHD have been described including the following:
Shunt Lesions
"Holes In the Heart"
Ventricular Septal Defect
Atrial Septal Defect
Atrioventricular Canal
Patent Ductus Arteriosus
Obstructive Lesions
Left Heart Obstruction
Aortic Stenosis/Aortic Atresia
Bicuspid Aortic Valve
Mitral Stenosis/Mitral Atresia
Pulmonary Vein Stenosis/Total Anomalous Pulmonary Venous Return
Coarctation of the Aorta
Interrupted Aortic Arch
Subvalvar Aortic Stenosis
Supravalvar Aortic Stenosis
Hypoplastic Left Heart Syndrome
Right Heart Obstruction
Tricuspid Atresia/Tricuspid Stenosis
Pulmonic Stenosis/Pulmonary Atresia
Ebstein's Anomaly
Truncus Arteriosus
Tetralogy of Fallot
Cyanotic Heart Disease
Transposition of the Great Arteries
Heterotaxy Syndrome
Double Outlet Right Ventricle