Master
Media Component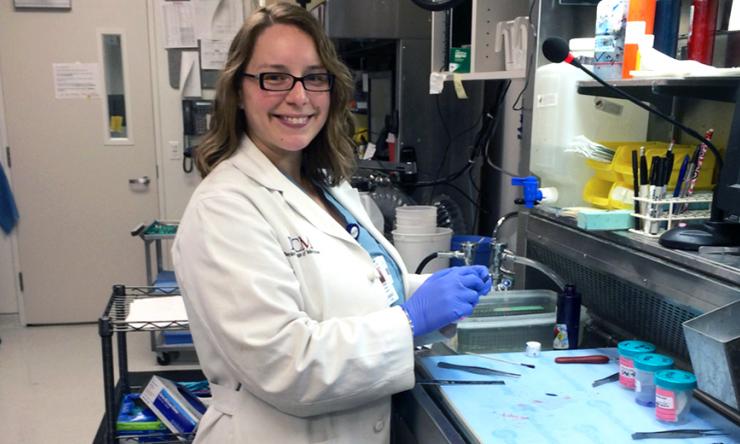 Heading
Pediatric Pathology Fellowship Program
Content
Texas Children's Hospital provides an outstanding opportunity for learning pediatric pathology as it is the largest reference center in the surrounding area for pediatric specimens.
Media Component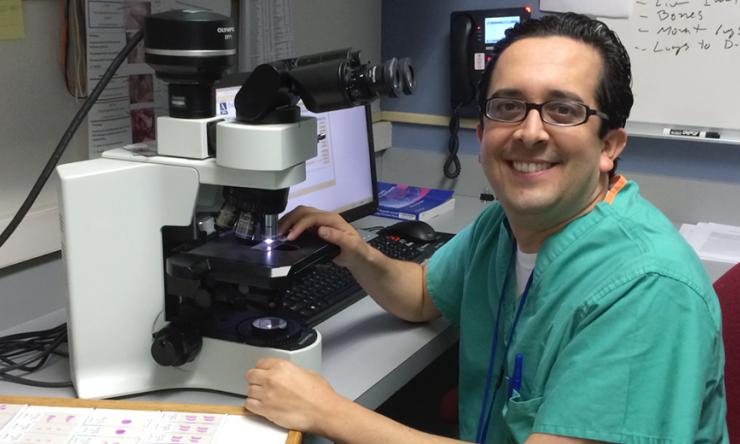 Heading
Pediatric Pathology Fellowship
Content
Fellows are exposed many unique cases and also have many elective opportunities.
Content
The ACGME accredited 1-year program is designed to offer comprehensive training in pediatric and perinatal surgical pathology with emphasis on perinatal and cardiac pathology, genetic and metabolic diseases, transplant pathology, and pediatric neoplasia. Texas Children's Hospital Department of Pathology averages over 19,000 surgical, placenta, bone marrow, and cytologic specimens annually. In March of 2012, Texas Children's Hospital opened the Pavilion for Women, a full service hospital for women's health with an estimated 4,500 annual deliveries. The Pavilion for Women has a thriving obstetric service in conjunction with the Texas Children's Hospital Fetal Center for congenital malformations, twin-to-twin transfusion syndrome, and maternal high risk conditions. A wide scope of pediatric, perinatal, and fetal autopsies is available, both in house and through our consultative services. Fellows rotate through surgical pathology, neuropathology, and perinatal/placental pathology with several months of elective time. The combined faculty of 34 MDs and PhDs provide expertise in all aspects of pediatric anatomic, clinical, and molecular pathology and includes reviewers for the Children's Oncology Group (liver and rare tumors).
Fellows participate in the teaching programs of the Baylor Department of Pathology & Immunology, during which they supervise junior residents and medical students.
The fellowship began in 1984 and was approved by the ACGME in 1992.
Content
Our affiliate hospitals include many that ranked among the best in the United States.