Master
Media Component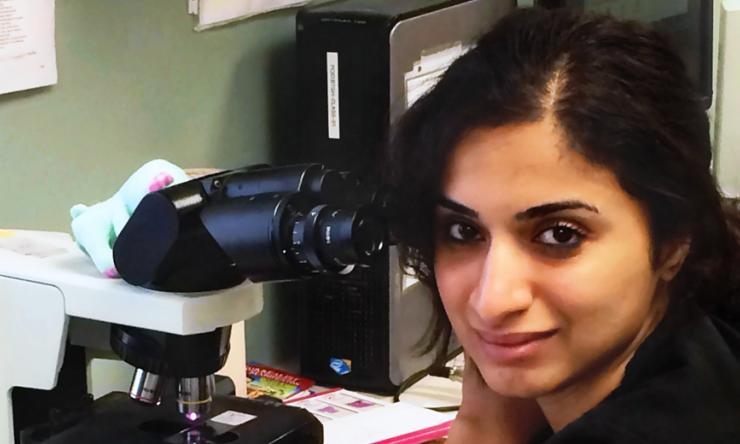 Heading
Dermatopathology Fellowship Training
Content
Fellows receive comprehensive diagnostics and clinical education training. They are also tasked to preview cases daily.
Media Component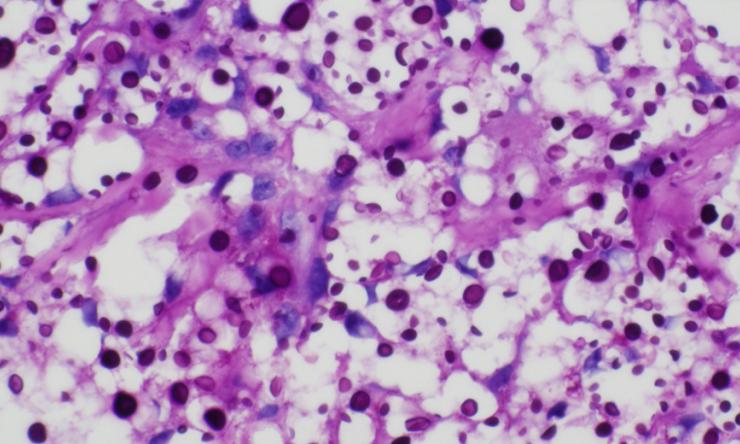 Heading
Equipment and Learning Tools
Content
Students are provided with cutting-edge equipment and learning tools in the field.
Heading
About the Program
Content
We offer a one-year accredited Dermatopathology (Multidisciplinary) Fellowship sponsored jointly by the Departments of Pathology and Dermatology at Baylor College of Medicine. The fellowship is designed to provide intensive training in dermatopathology for board certified or board eligible graduates of pathology or dermatology programs. Experience in the techniques of immunohistochemistry, immunofluorescence, electron microscopy, as they pertain to dermatopathology are provided.
For pathology trainees entering the program, mornings are spent signing out dermatopathology cases, afternoons are spent in the dermatology clinics. For dermatology trainees who are in the program, six months of training in anatomic pathology is incorporated into the year. The year is structured so that trainees can maintain continuity with the dermatopathology service.
The Baylor Dermatopathology Laboratory accessions specimens from over 7,000 patients a year. These are signed out by the dermatopathology fellow and the attending dermatopathologists. The fellow also has access to the dermatopathology material from the four Baylor teaching hospitals within the Texas Medical Center area as well as from six community hospitals in the Houston and surrounding areas whose pathology departments are run by full-time Baylor Department of Pathology & Immunology faculty members. See faculty lists on the Department of Pathology & Immunology and the Department of Dermatology sites.
Content
Affiliations with leading research and healthcare institutions in and around the Texas Medical Center, the world's largest healthcare complex, provide access to an exceptionally diverse array of people and resources. Discover how our affiliations enhance our education programs.