Master
Media Component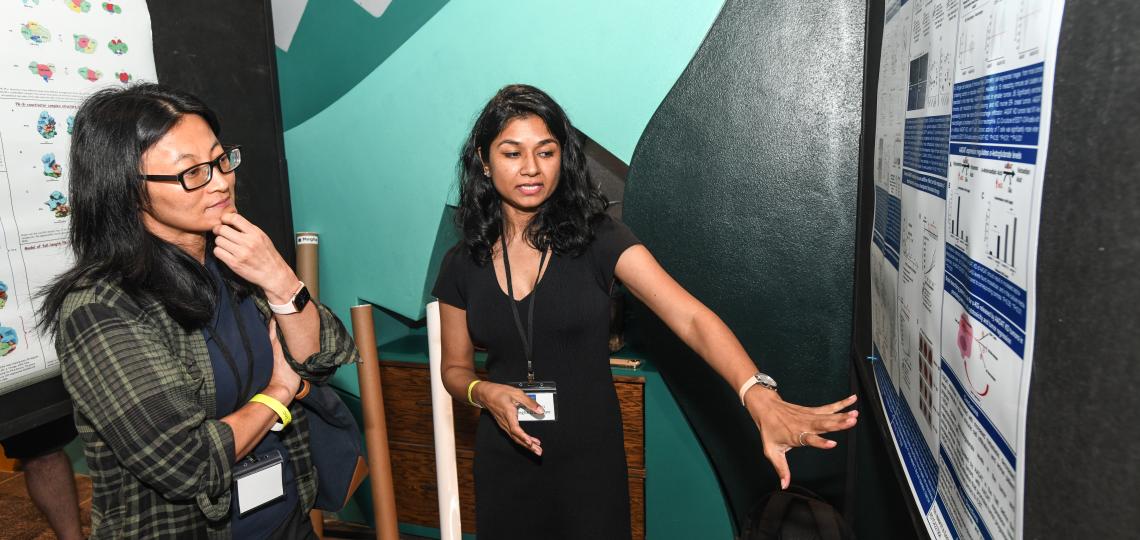 Content
The faculty of the Department of Molecular and Cellular Biology at Baylor College of Medicine participates in the Cancer & Cell Biology Graduate Program within the Graduate School of Biomedical Sciences. The Cancer & Cell Biology Graduate Program provides broad, interdisciplinary training in the fundamentals of normal cell function and cancer, emphasizing a wide spectrum of genomic analyses to growth, invasion and metastasis.
Because BCM faculty have the flexibility to elect to participate in graduate programs based on their research interests rather than their department affiliation, many of our faculty also participate in other programs within the graduate school.
Molecular and Cellular Biology - Research Retreat 2023
On March 23, 2023, The Department of Molecular and Cellular Biology held its first Research Retreat at the Houston Zoo. This retreat gathered researchers, scholars, and professionals from various disciplines to share their research findings, insights, and experiences. This retreat aimed to provide a platform for attendees to learn from each other, collaborate and gain new perspectives on their own work. This event included 14 presentations, poster discussions and networking opportunities throughout the retreat. 
Explore the Graduate School of Biomedical Sciences