Master
Media Component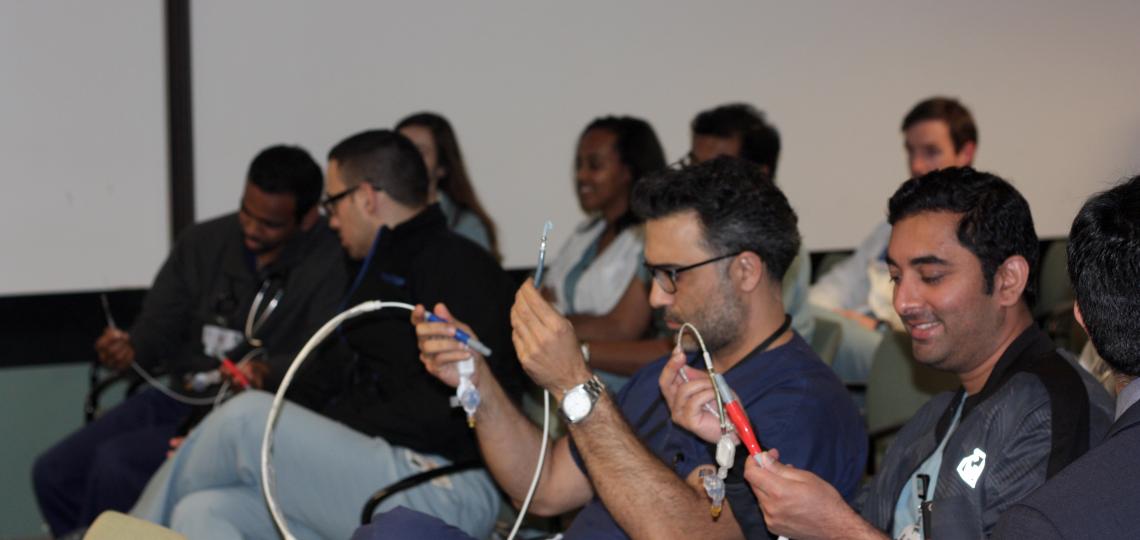 Heading
Mechanical Circulatory Support Workshop
Content
The Mechanical Circulatory Support Workshop is conducted semiannually to introduce fellows and faculty about various modalities of advanced heart failure devices such as intra-aortic balloon pump, Impella, tandem heart, ventricular assist devices and extracorporeal life support (ECMO).
Heading
Critical Care Fellowship Workshops
Content
A series of workshops are held across the Texas Medical Center throughout the year for fellows to acquire and practice skills needed during fellowship. These highly popular workshops consist of didactics interspersed with hands-on skills sessions using simulation.
Basics of Mechanical Ventilation
Advanced Mechanical Ventilation
Difficult Airway Workshop
Mechanical Circulatory Support (Impella, IABP, LVADs, RVADs, Tandem Heart, ECMO
Renal Replacement Therapies (CRRT, HD, IRRT, SLED)
Emergency Neurological Life Support (ENLS)
Critical Care Ultrasound
ECHO
TEE for Critical Care