Master
Media Component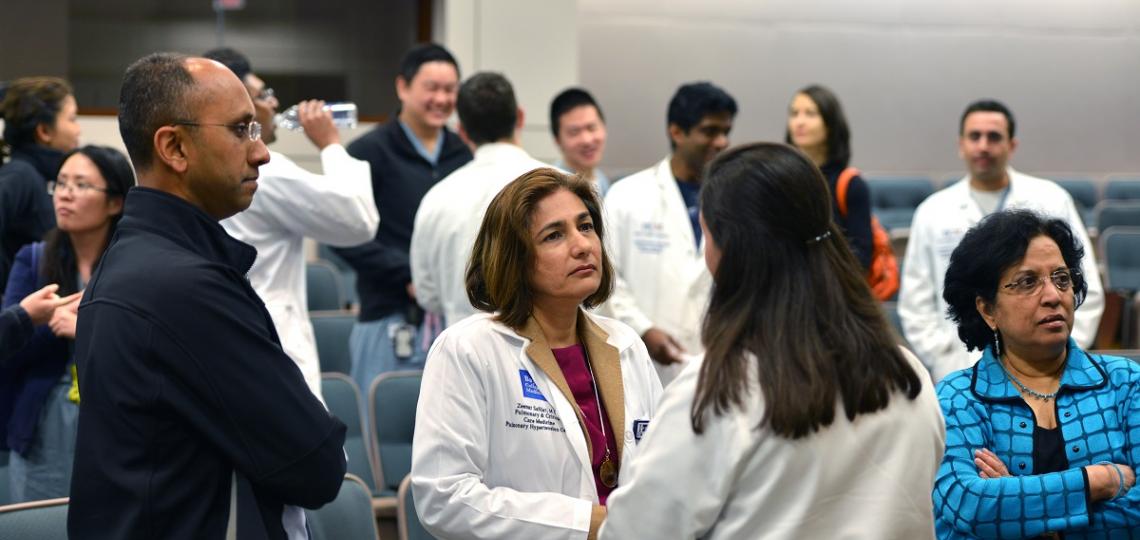 Heading
Weekly Case Conferences
Content
Critical Care Fellows and Pulmonary/Critical Care Fellows present clinical cases on Friday conferences.
Content
A rich, multifaceted series of conferences complements clinical and research training. In addition to the section conferences, fellows have access to basic science and clinical conferences throughout the entire Baylor College of Medicine campus, as well as at other medical-research institutes in the Texas Medical Center.
Heading
Critical Care Medicine Fellowship Conferences
Content
Grand Rounds/Visiting Professor
Critical Care Consortium Conference (Faculty - Monthly)
Critical Care Case Conference (Fellow - Monthly)
MICU US Rounds
MICU Quality Conference
Rapid Response Team Conference
Journal Club
M&M
Board Review (weekly)
Critical Care Conference (PCCM and CCM Combined - weekly)
Jeopardy (Chest Challenge)
Content
Introduction to ICU Interdisciplinary Lecture Series: weekly lectures in July and August, together with Pulmonary/critical care, anesthesia critical care, surgical critical care and neurocritical care fellowship programs.
 
Baylor interdisciplinary Critical Care Lecture Series: two interdisciplinary lectures a month in collaboration with critical care, pulmonary/critical care, anesthesia critical care, neurocritical care and surgical critical care fellowship programs.
 
Introduction to Critical Care Echocardiography: monthly lecture series with image interpretation.