Master
Media Component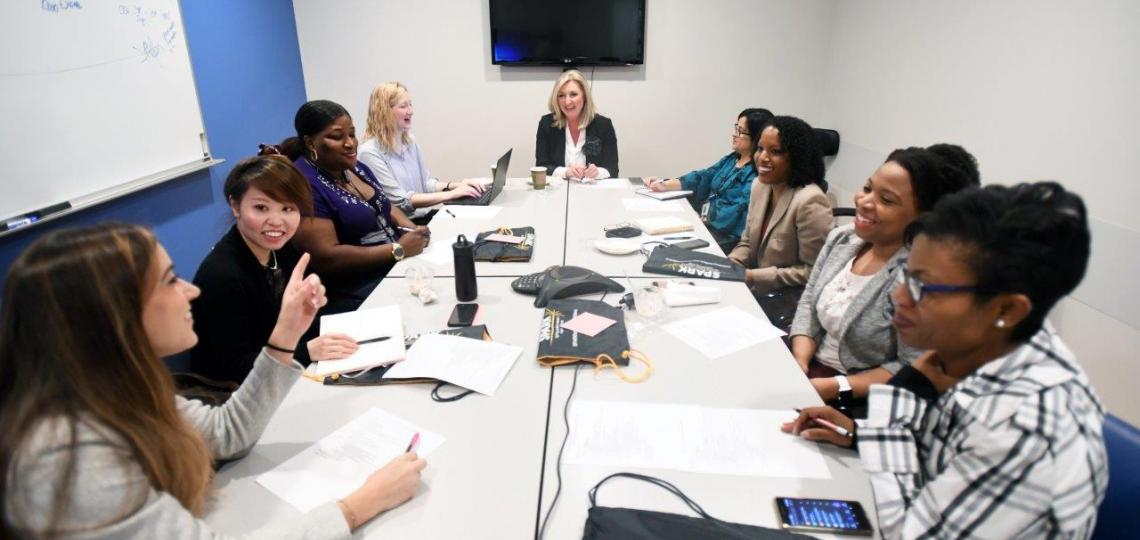 Heading
SPARK Family Advisory Board
Content
The Family Advisory Board is composed of six parents and two University of Houston graduate students. The board advises the SPARK team at Baylor College of Medicine and Texas Children's Hospital on how to better reach communities of color, who are typically very underrepresented in autism research.
Terms

Item Definition
Parent Advisor
Terri is a mother of a son with ASD and a long-time supporter of research at Texas Children's and Baylor. She and her son have participated in multiple research studies and are always looking for other ways to help the community.
"I would like to see a cure for all children that have autism."

Item Definition
Parent Advisor
Nina is a mother of three children with autism, and a former military spouse. Through her own experiences as a parent, Nina has become involved in helping other parents advocate for their children as well. She is especially concerned with access to services and opportunities for members of the armed forces who have children with special needs.
"I hope to help other families better navigate this disorder"

Item Definition
Parent Advisor
Điệp is a mother of two children with ASD. She would like to share the knowledge about ASD with the community for two reasons. First, she believes that sharing knowledge of ASD with families can help increase the awareness of early signs of ASD, which can increase early identification and early access to intervention, and ultimately, improve outcomes for children. Secondly, sharing knowledge of ASD in the community can change the way the community views children with ASD, persons with ASD, and families of persons with ASD.
"I hope that through increased knowledge of ASD, the community can understand and empathize with children, persons, and families living with ASD."

Item Definition
University of Houston | Doctoral Student
School Psychology Autism Research Collaborative (SPARC)
Ashley is a graduate student in the UH School Psychology Ph.D. Program. Her research interests broadly include the experiences with behavioral health services for culturally and linguistically diverse patient populations, the training and delivery of culturally responsive services, and multicultural supervision. She has worked with families impacted by autism in the school and clinical setting, and is thrilled to being a part of the SPARK advisory board. She hopes to connect more families of color to the SPARK study, not only better understand the genetic components of autism but also to ensure we are represented in research and in turn able to inform culturally responsive assessment and intervention services.

Item Definition
Parent Advisor
Akhila Reddy, M.D. is an associate professor of Palliative, Rehabilitation, and Integrative Medicine at UT MD Anderson Cancer Center. She is passionate about pain and symptom management for her cancer patients and equally devoted to cancer pain research. She is a mother to two boys with high functioning autism. She understands the importance of participation in research to help grow the knowledge base and identify causes, treatments, and outcomes for children and families affected by the autism spectrum.
"No child with autism is the same and I believe in treatment personalization for every child. Both my children did not receive Applied Behavior Analysis, yet I know several children who benefitted from that treatment. Some children do well in a mainstreamed school setting while others do better with specialized classrooms or schools, and some do best where there's a good mix of both. Identifying the cause and severity of a child's autism and researching various treatments may help us formulate personalized treatment plans in the future. My family and I are participating in autism-related research to benefit the entire autism community."

Item Definition
Parent Advisor
Keisha is a licensed specialist in School Psychology (LSSP) who works with students with ASD and is a parent of a child with ASD. As both a parent and a professional, Keisha is familiar with how difficult it can be to stay informed about resources and opportunities as children get older.
"I would like to better understand the social difficulties of my child better, especially as he becomes an adolescent."

Item Definition
University of Houston | Doctoral Student
School Psychology Autism Research Collaborative (SPARC)
Dieu is currently completing her doctoral degree in School Psychology at the University of Houston. She is originally from Ho Chi Minh City, Vietnam. She is Chinese Vietnamese and can speak proficiently in Cantonese and can read and write in Vietnamese. Her primary research and career interests focus on serving Asian-Pacific Islander families with autism spectrum disorder within the U.S. and overseas, with a strength-focused, culturally and linguistically sensitive practice.
Media Component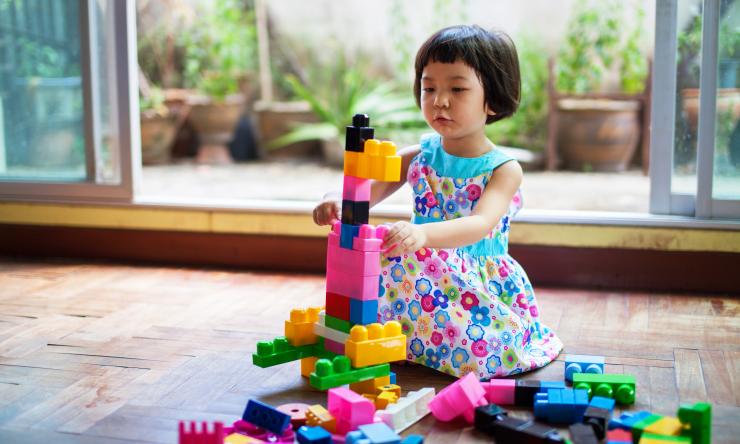 Heading
Help SPARK a Better Future for People With Autism
Content
Our team invites you to join SPARK for Autism, the United States' largest ever autism-research study. Joining SPARK is easy, and can be completed online and from home.
- Join online by visiting the SPARK website
- Join in-person by contacting our study team.