Master
Content
Chronic inflammatory demyelinating polyneuropathy is an immune-mediated neuropathy that affects the peripheral motor and sensory nerves. The symptoms are of a slowly progressive numbness and tingling that usually starts in the feet, but later spreads to the legs and hands. The patients also complain of some weakness, again usually starting in the lower extremities, but soon involving the upper extremities. With further involvement of the sensory system, other modalities of sensations, such as balance, are affected and the patients complain of inability to walk or maintain balance in the dark. There is usually no bowel or bladder involvement. On rare occasions, cranial nerves are involved and their symptoms range from difficulty in swallowing to double vision and numbness involving the face. Cognitive skills are not affected by CIDP.
Media Component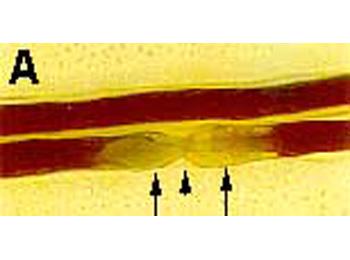 Content
The diagnosis of CIDP is suspected with a history of progressive sensorimotor neuropathy. Physical examination consistent with distal sensory loss in the upper and lower extremities, in conjunction with motor weakness that can be more proximal than distal supports the clinical diagnosis.
Common causes of neuropathy such as diabetes, alcoholism, or medication induced neuropathies need to be ruled out. Once that is done a spinal tap is performed. The spinal tap usually shows a significant rise in the protein level of the spinal fluid. Electromyography with nerve conduction studies also supports the diagnosis. Usually the main picture is that of slowing of the conduction velocities of the peripheral nerves.
Media Component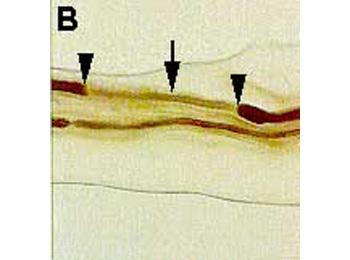 Content
The final diagnostic step would be the performance of a nerve biopsy. Finding of inflammation on the nerve biopsy, although rare, definitely confirms the diagnosis. However, the absence of inflammation does not entirely rule it out. Findings of predominant demyelination on the nerve biopsy can be used in conjunction with the other studies and the clinical presentation to suggest a diagnosis of CIDP. Once the diagnosis is secured, treatment with immunosuppressive medications can be initiated. The first line of treatment remains high-dose steroids that are initiated orally every day and then slowly tapered over time depending on the patient's improved symptomatology. Steroid failure or intolerance to steroids necessitates the use of other immunosuppressing agents. The most effective new agent is intravenous gamma globulin which has been shown in some, but not all, studies to improve the symptoms of CIDP.