Master
Media Component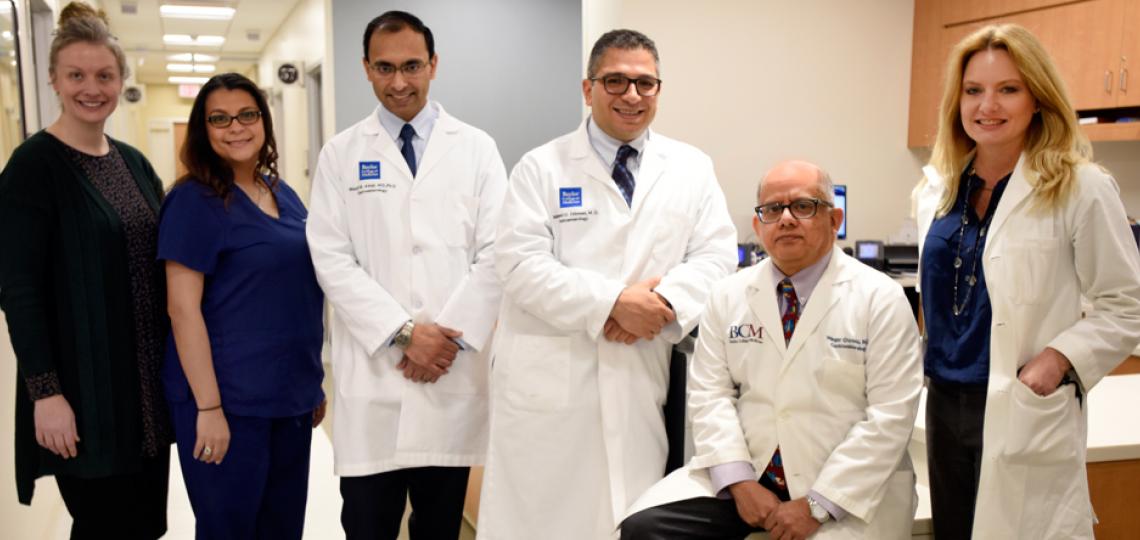 Heading
Pancreas Clinic at Baylor Medicine
Content
The Pancreas Clinic at Baylor Medicine McNair Campus is dedicated to the medical management of patients with pancreatic disorders. The clinic philosophy is focused on a multidisciplinary approach for the management of pancreatic disorders with a deep emphasis on psychosocial and nutritional aspects of care. The Pancreas Clinic at McNair Campus and The Elkins Pancreas Center are recognized as a Pancreatitis Center of Excellence by the National Pancreas Foundation. 
Media Component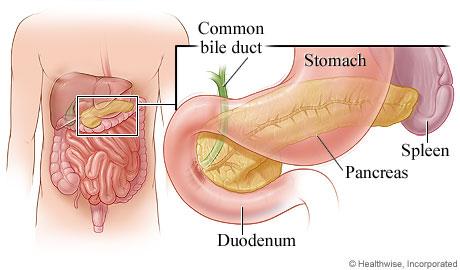 Content
Our clinic welcomes any patients with:
Acute pancreatitis
Chronic pancreatitis
Recurrent pancreatitis
Pancreatic cysts
Pancreatic cancer
Abdominal pain of suspected pancreatic etiology
Fatty pancreas
Exocrine pancreatic insufficiency including cystic fibrosis
Heading
Why We Are Different
Content
1. Our focus of practice is treating patients, not medical conditions; we integrate psychosocial aspects, healthy life style and patient counseling as essential elements of patient care.
2. Patients will have the opportunity to interact with seasoned physicians and staff who have dealt with and treated hundreds of patients with pancreatic disorders.
3. Patients will have the opportunity to participate in novel, well designed clinical trials pertaining to several pancreatic disorders such as chronic pancreatitis, pancreatic cancer and pancreatic cysts.
4. Patients will have the opportunity to share their experience with other patients with pancreatic disorders through meetings organized by the National Pancreas Foundation and the Alliance of Chronic Pancreatitis of South Texas.
5. We developed a specialized inpatient pancreaticobiliary service at Baylor St. Luke's Medical Center to handle any urgent admission for patients with pancreatic diseases. The service is staffed daily with a pancreas specialist from the Baylor Medicine team.
6. Patients will have access to a multidisciplinary team of experts from various specialties including:
Gastroenterology
Pancreas surgery
Gastrointestinal pathology
Psychology with a focus on dealing with behavioral health issues of patients with pancreatitis
Nutritional specialist in pancreatic and gastrointestinal disorders
Heading
Procedures We Offer
Heading
Current Clinical Trials and Prospective Studies Offerings
Content
Prospective Evaluation of Chronic Pancreatitis for Epidemiologic and Translational Studies - PROCEED Study
Phase IIa trial evaluating the safety of intratumoral injection of nanopac in subjects with locally advanced pancreatic adenocarcinoma
Phase I/IIa trial evaluating the safety of load703, an armed oncolytic adenovirus for pancreatic cancer (lokon001)
Endoscopic ultrasound-guided pancreatic cyst ablation with a monopolar radiofrequency ablation probe
Phase IIa trial evaluating the safety of intratumoral injection of nanopac in subjects with pancreatic cysts.
Effect of hypnotherapy on quality of life in patients with chronic pancreatitis
Early detection of exocrine pancreatic insufficiency in patients presenting with diarrhea
Establishment of a database of patients with pancreatic cystic lesions who underwent endoscopic ultrasound-guided fine-needle aspiration
Establishment of a database of patients with chronic pancreatitis
Pancreas center tissue bank specimen collection
A pancreatic screening program database
EUS (Endoscopic Ultrasound) findings in patients with low fecal elastase