Master
Heading
Benefits and Stipends
Content
House staff are provided with medical, dental, life, and accidental death and dismemberment insurance with all premiums paid by the program. In the event a house officer becomes seriously ill or sustains an injury requiring absence from work for more than six months, long-term disability insurance is provided at no cost to house staff. In addition, house staff may enroll in Baylor's short-term disability plan at their own expense.
Medical and dental insurance at no cost for trainee
Life insurance (1.5 times annual salary)
Professional liability insurance
White Coats Laundered
Interns will receive $1,000 book money stipend via supplemental pay
Interns are paid for orientation via supplemental pay which includes the cost of your Texas Medical Board training permit along with a relocation stipend via supplemental pay for interns moving to Houston outside the Houston-Galveston metropolitan area
Upper level residents professional meeting stipend up to $2,000 via travel reimbursement or $1,000 book money stipend via supplemental pay
Senior residents reimbursed for American Board of Pediatrics exam registration
Medical coverage is provided through the ResidentCare medical plan. The ResidentCare network includes physicians from several practice organizations and a full complement of services offered through affiliated hospitals. Coverage for inpatient and outpatient psychiatric care is included in the medical plan. In addition, there is a house staff psychiatric counseling service, staffed by Baylor faculty, which offers up to 12 free sessions to house staff and their spouses or significant others. For more details, visit the Graduate Medical Education site.
Heading
Vacations and Leaves of Absence
Content
Vacation time is shared equally by both departments. All residents receive three work weeks of vacation and fourteen days of sick time. An additional nine PTO days are available for educational leave at the discretion of the program directors.
Year one - Two weeks of vacation are granted from the Pediatrics department, and one week from the Internal Medicine department.
Years two and three - One week of vacation is granted from the department on which the residents rotates for five blocks, and two weeks from the department on which the resident rotates for eight blocks.
Year four - One week of vacation is granted from Pediatrics and two weeks from Internal Medicine.
Heading
Malpractice Insurance
Content
Through Baylor's Self-Insurance Program, house staff receive free professional liability insurance coverage in limits that exceed $1 million per occurrence and $3 million in the aggregate. With occurrence coverage, the program will respond to a claim after the house officer leaves Baylor as long as the claim is based on treatment rendered during the formal training experience.
Content
Each year the faculty steering committee selects the chief residents for the combined program. The chief resident's are identified as those individuals who have not only excelled clinically but who also displays strong leadership, communication, humanistic and interpersonal skills. One fourth year and one third year resident serve as chiefs. The third year chief goes on to serve as fourth year chief the following year. He or she oversees the educational conferences, coordinates residency recruitment, and serves as a Med-Peds resident liaison to both departments. Chief residents receive an additional supplementary stipend for their service.
Media Component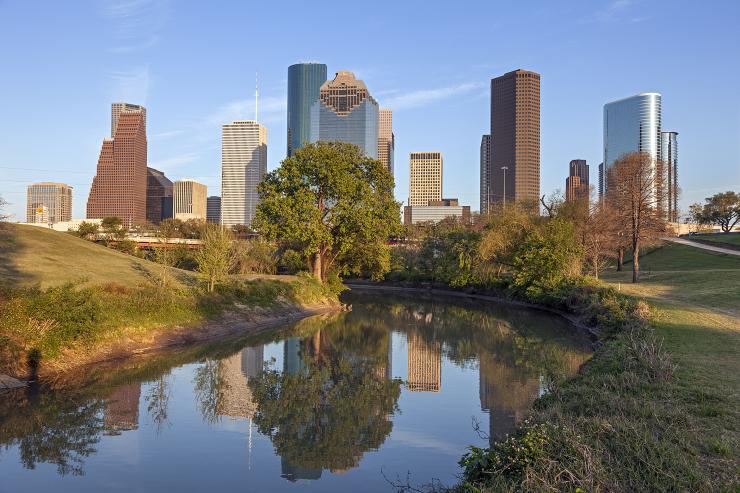 Content
America's fourth largest city is a great place to live, work and play. Houston is the most diverse city in the U.S. and has a cost of living significantly lower than other large cities.
Explore Houston