Master
Media Component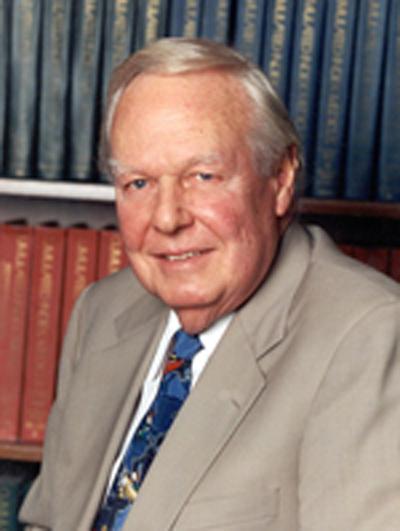 Content
Dr. Arthur Beall earned his undergraduate and medical degrees at Emory University in Atlanta, Ga. In 1954, Dr. Beall joined Dr. DeBakey as a first-year resident rotating through the surgical services at Methodist, Jefferson Davis, and the Veteran's Administration hospitals. His residency was interrupted in 1956 when he was called to active duty in the United States Navy.
During this two-year stint as a naval medical officer, Dr. Beall served as the assistant chief of thoracic surgery at the Naval Hospital in Oakland, Calif. During this time, he worked at Stanford University in Dr. Frank Gerbode's laboratory where he began working on a homograft aortic valve that would become one of his greatest contributions to medicine.
He returned to Houston and completed his General Surgery residency at Baylor University College of Medicine and began the Baylor Thoracic Surgery residency. Dr. Beall was appointed instructor in surgery at Baylor University College of Medicine in 1959 and was promoted to assistant professor in 1962 and then to associate professor in 1966. He advanced to professor in 1971 and held this position until 1999 when he was named Professor of Surgery, Emeritus. He held this position until his death in December 2002.
He continued to work on the homograft valve he started at Stanford and in 1961 he published his findings in The Journal of Thoracic and Cardiovascular Surgery. This work led to the creation of prosthetic heart valves. He continued work on a new model heart valve that went on to become the Beall valve. It was the most widely used prosthetic valve in the world from 1965 until mid 1970.
Dr. Beall focused his interest on the new concept of utilizing cardiopulmonary bypass during cardiac surgery. He investigated using other solutions to prime the bypass pump to eliminate need for drawing blood from donors prior to surgery. He went on to design filters to remove dangerous debris produced by the bypass pump thus decreasing post-operative morbidity.
Dr. Beall published over 360 scientific articles in professional journals. His papers included innovative ideas such as adding mannitol to the cardiopulmonary pump to reduce kidney failure and the concept of ventricular assist devices for circulatory support for post surgical heart failure. A true pioneer, Dr. Beall will be remembered by many.