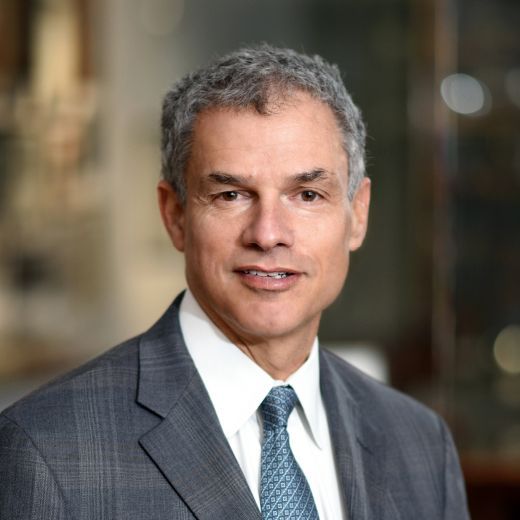 Addresses
Baylor St. Luke's Medical Center (Clinic)

THI Outpatient Clinic

1101 Bates Avenue

Suite P115

Houston, Texas 77030

United States

(713) 798-1300
Is this you?Log in to edit your profile.
Positions
Professor and Chair, Department of Surgery

Baylor College of Medicine

DeBakey-Bard Chair of Surgery

Baylor College of Medicine

Professor of Molecular & Cellular Biology

Baylor College of Medicine

Professor of Heart and Vascular Disease

Texas Heart Institute
Education
Fellowship from National Institutes Of Health

01/1987 - Bethesda, MD, United States

Residency at New York University Medical Center

01/1989 - New York, New York, United States
General Surgery

Internship at New York University Medical Center

01/1985 - New York, NY, United States
General Surgery

MD from Northwestern University

01/1983 - Chicago, IL, United States
Certifications
Board Certified

American Board of Surgery

Board Certified

American Board of Thoracic Surgery
Honors & Awards
Who's Who in America

Marquis

Top Doctors

New York Magazine

Top Doctors

Chicago Magazine
Professional Statement
Dr. Todd K. Rosengart, Chair and DeBakey-Bard Chair of Surgery, is a National Institutes of Health (NIH)-supported scientist with uninterrupted extramural funding since 1998. An extensively published investigator, he is also editor of Seminars in Thoracic and Cardiovascular Surgery and was recently appointed member of the NIH Bioengineering, Technology, and Surgical Sciences (BTSS) study section.
Basic and translational research have occupied a predominant position in his academic career beginning with his serving as a Clinical Fellow at the NIH, and continuing with appointments as an independent investigator with American Heart Association sponsored research support and NIH extramural funding. This effort has been highlighted by his role in the bench-to-bedside development of angiogenic therapy as a potential treatment for atherosclerotic coronary artery and vascular occlusive disease, and in our lab's current, multi-year focus to study cardiac cellular reprogramming. This work includes the translation of early in vivo examinations of angiogenic growth factors in the mid-1980s and early 1990s into the (first in the US) adenovirus-mediated delivery of angiogenic vascular endothelial growth factor (VEGF) to the human heart, as part of a Phase I/II clinical trial in 1997-1999. Together with this experience, our current investigations of cellular reprogramming offer the exciting possibility of "bio-interventions" for the treatment of hundreds of thousands with advanced heart disease still not treatable by conventional therapies.
Congestive heart failure typically occurring as a result of myocardial infarction remains the leading cause of mortality from heart disease. Cardiac stem cell therapy has offered promise in animal and clinical studies, but remains inherently constrained by the logistical challenges of delivering and integrating exogenous cells into a host myocardium. The recent discovery that induced cardiomyocytes (iCMs) could be generated directly from somatic cells offers the exciting possibility of bypassing stem cell staging and, perhaps more importantly, converting scar fibroblasts in situ into iCMs, obviating entirely the challenges of cell implantation into a host myocardium. Rosengart and others have recently demonstrated that the administration of a cardiac transcription factor cocktail (e.g., GATA4, MEF2c and TBX5 [GMT]) results in as much as a 50% increase in ventricular function, reduced fibrosis, and increased iCM populations in small animal myocardial infarction models. Intriguingly, also demonstrating that reductions in infarct size appear to far exceed the extent of scar re-population with iCMs, and that GMT also appears to reduce the population of (scar-producing) myofibroblasts as well as the expression of key scar remodeling cytokines. These data, and our observation that GMT efficacy is enhanced by the angiogenic pre-treatment of myocardial scar with vascular endothelial growth factor (VEGF), suggest the existence of unexplored and non-optimized underlying mechanisms. Given his long-term goal to develop a potentially important new treatment for CHF, he is studying whether cellular reprogramming can be applied to improve cardiac infarct remodeling and function by testing the serial hypotheses that: a) inadequate up-regulation of requisite reprogramming genes limits cell transdifferentiation efficiency, which can be optimized beyond current thresholds via the comprehensive application of genomic activation strategies, b) that the density of (contractile) iCMs in infarct zones as well as indirect or paracrine (i.e., anti-fibrotic) mechanisms play critical roles in GMT/VEGF mediated infarct remodeling, and c) that cardiac fibroblasts can be made susceptible to reprogramming in a clinically relevant fashion. His team will use cutting edge molecular strategies and pre-clinical animal models to execute these aims.
As a physician-entrepreneur, he is co-founder of Vitals.com, a leading health provider search and physician/patient interface website with over 13 million monthly visits. He holds twelve patents, including those for a method of inducing angiogenesis.
Memberships
Seminars in Thoracic and Cardiovascular Surgery

Editor-in-Chief

Alpha Omega Alpha Honor Society

American Association for Thoracic Surgery

American Association for Thoracic Surgery

Research Scholarship Committee

American College of Cardiology

American College of Surgeons

American Heart Association

Council on Cardiovascular Surger

American Society of Gene Therapy

Andrew Morrow Society of Cardiac Surgeons

Association of Academic Surgeons

Senior

International Society for Minimally Invasive Cardiac Surgery

Society of Thoracic Surgeons

Society of University Surgeons

Society of Surgical Chairs

American Surgical Association

Texas Surgical Association

Southern Thoracic Surgical Association