Master
Content
All children with lung disease can be cared for by outstanding and compassionate pediatric pulmonologists.
Media Component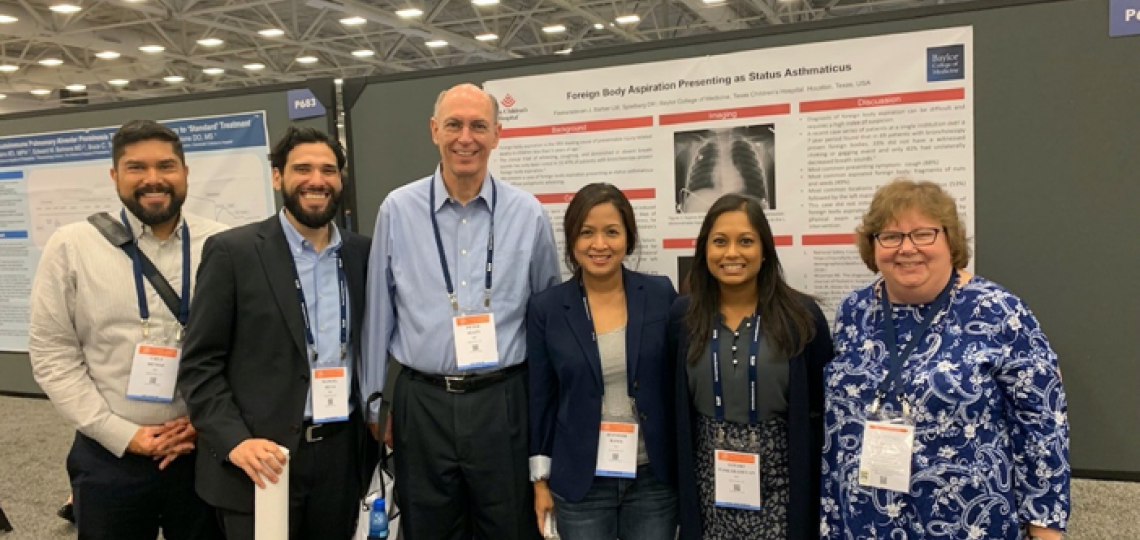 Heading
About the Program
Content
The Baylor College of Medicine Pediatric Pulmonology Fellowship Program is a three year program, accredited by the Accreditation Council for Graduate Medical Education (ACGME). Approved for three fellows per year, our training program is one of the largest pediatric pulmonology fellowship programs in the nation.
Through our fellowship program we train a diverse group of physicians to become board certified pediatric pulmonologists who go on to provide extraordinary medical care for children with pulmonary diseases and who will advance the field of pediatric pulmonology through patient care, research or education. We provide three years of exemplary education aimed at fostering the growth and professional development of each fellow and provide an optimal learning environment to support and cultivate individual career interests in pulmonary medicine.
Heading
Clinical Training Program
Content
Our fellows train at Texas Children's Hospital in the prestigious Texas Medical Center located in Houston, Texas.
Texas Children's is a not-for-profit organization where the mission is to create a healthier future for children and women through a global community by leading in patient care, education and research.
Texas Children's is consistently ranked among the nation's top children's hospitals by U.S.News & World Report and among the top-ranked pediatric hospitals for pulmonology.
Heading
Response to COVID-19
Media Component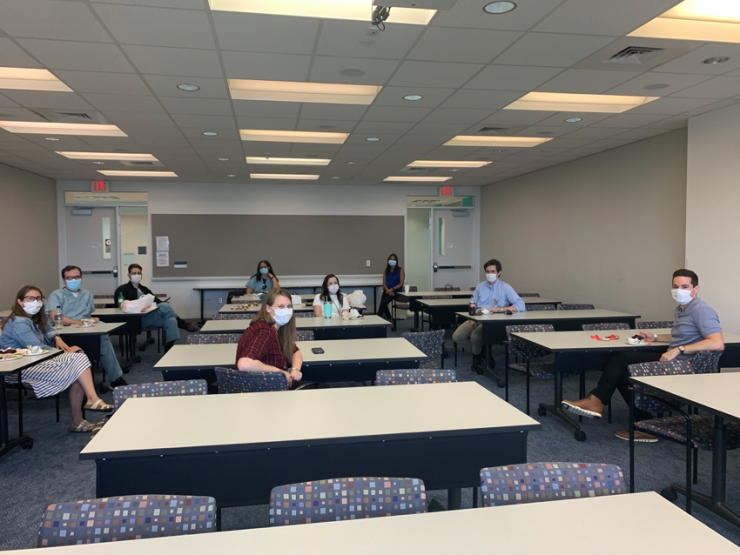 Content
The COVID-19 pandemic has changed the way we do many things.  The safety and health of our fellows are our first and foremost priority.  The program strictly adheres to institutional guidelines and recommendations.  Key information includes:
Telehealth encounters are utilized in place of in-person clinic encounters when appropriate. Fellows continue to see their own panel of clinic patients through telehealth with supervision commensurate to the fellows' skills and abilities.  
Fellows work remotely from home in academic activities unless there is a patient care reason they should be at work.  
ACGME supervision and work hour requirements have not changed.
Pediatric pulmonary fellows have not been redeployed to other areas of the medical center.
PPE is available in all clinical settings. There is no shortage of gowns, face shields, N95 masks, surgical masks or gloves.
A minimum of six feet between all persons are maintained whenever possible.
Virtual conferences are utilized in place of in-person conferences. All regularly scheduled pulmonary educational conferences continue to take place with the same level of attendance and participation.
GME and Department of Pediatrics educational leadership host virtual trainee town halls to maintain open lines of communication and transparency.
Content
Maintaining physical and emotional wellness is a prerequisite to professional success. Our fellows have access to a number of programs to support their well-being. For more information, click here. In addition, Fellows College hosts an annual wellness day event where all of the pediatric subspecialty fellows come together to relax, eat and have fun. Our pulmonary fellows are an incredible support network for one another at work and outside of work. Life- long friendships develop every year between fellows as well as faculty. 
Heading
Houston and Diversity
Content
Houston, the nation's fourth-largest and most diverse city, offers all the benefits of a big city at a significantly lower cost of living than other major cities.  Read more about life in Houston.
"All Houston-area residents are now minorities; all are being called upon to build something that has never existed before in human history: a successful, inclusive, equitable, and united multiethnic society, made up of nearly all ethnicities and all the religions of the world, gathered together in this one remarkable place."
Stephen Klineberg, Ph.D., Kinder Institute for Urban Research, Rice University, from Prophetic City: Houston on the Cusp of a Changing America.
Read more about Baylor diversity and statistics.