Master
Media Component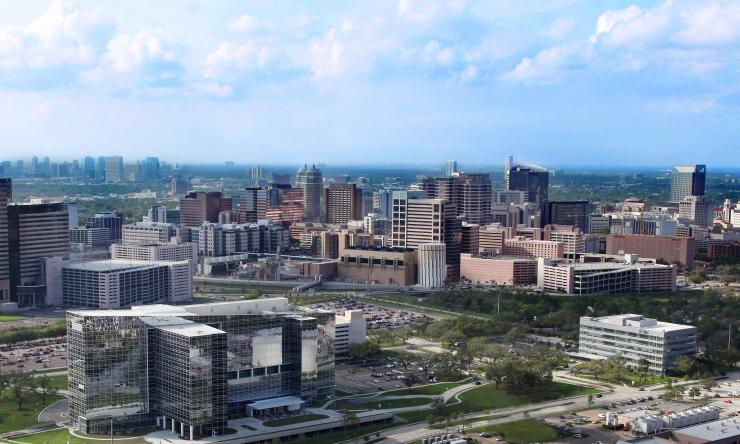 Heading
Texas Medical Center
Content
The largest medical center in the world, with 21 hospitals, eight academic and research institutions, and 50 total related organizations, all not-for-profit.
Media Component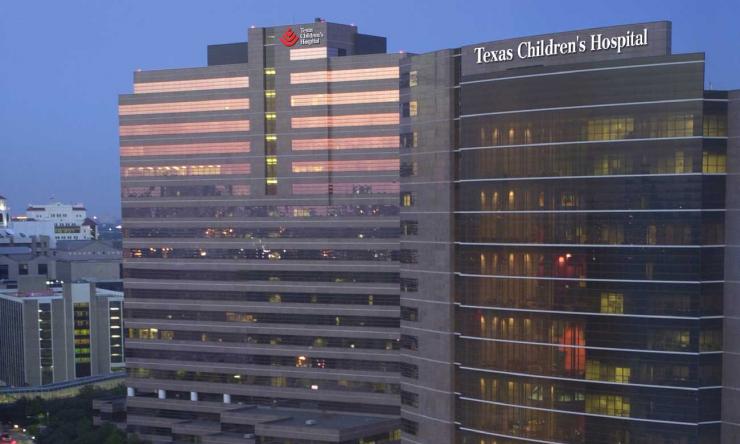 Heading
Texas Children's Hospital
Content
Texas Children's Hospital is an internationally recognized full-care pediatric hospital located in the Texas Medical Center in Houston.
Heading
The Texas Medical Center
Content
Fellows have numerous collaborative research opportunities across institutions and disciplines in the Texas Medical Center. The TMC is the largest life sciences destination in the world, with over 106,000 employees, 54 institutions, and thousands of volunteers and patient visits. Over 160,000 people visit the TMC each day.
Heading
Texas Children's Hospital
Media Component
Credit
TCH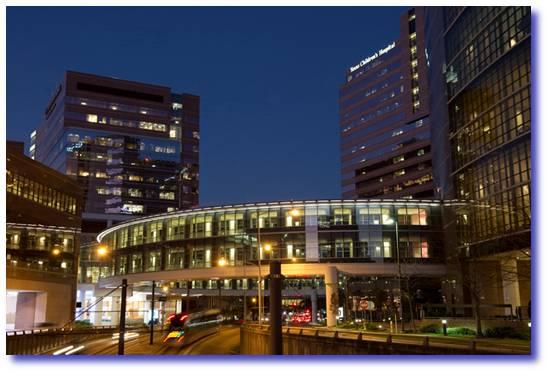 Content
As one of the nation's largest, not-for-profit pediatric hospitals with licensure for over 650 beds, this state-of-the-art facility provides primary, secondary and tertiary care for a diverse population of chronically and acutely ill children. One of the largest pediatric hospitals in the United States, Texas Children's Hospital is dedicated to providing the finest possible pediatric patient care, education and research.
Learn more about Texas Children's from the Hospital's CEO, Mark Wallace in this video.
Critical Care Legacy Tower — Opened in May 2018, this state-of-the-art 25-floor Legacy Tower will house 126 beds for pediatric and cardiovascular intensive care, and six new operating rooms (ORs) with the latest technology to complement the hospital's existing 19 ORs. It will also be the new home of Texas Children's Heart Center, including the outpatient clinic, four cardiovascular ORs and four catheterization labs.
Pulmonary Diagnostic Lab — Includes routine pulmonary function, infant pulmonary function testing, respiratory mechanics, exercise challenge testing and laryngoscopy, and bronchial reactivity testing.
Asthma Center — Assists referring physicians in confirming a diagnosis of asthma for children with recurrent symptoms. We also treat children who have asthma that is difficult to control.
Special Procedures Suite — well equipped to perform inpatient and outpatient flexible bronchoscopies.
Pediatric Simulation Center — At Texas Children's Hospital is a multidisciplinary, hospital-based center, providing hands-on pediatric and obstetric simulation training in a realistic environment to improve patient safety and patient care.
Radiology — Texas Children's Department of Pediatric Radiology includes CT, MRI, radiography and fluoroscopy, interventional radiology, ultrasound and nuclear medicine to provide timely, comprehensive imaging procedures for pediatric patients as well as an unparalleled, collaborative research environment for both clinical and basic researchers.
Neonatal Intensive Care Unit (NICU) — Texas Children's offers the highest level of neonatal intensive care available, providing world-class expertise, experience and cutting-edge technology to treat complex conditions affecting newborns.
Emergency Center and Level 1 Trauma Center — Texas Children's Emergency Center, the largest pediatric emergency center in South Central Texas. As a Level 1 pediatric trauma center, the Emergency Center collaborates with pediatric surgical sub-specialties in caring for children with a broad spectrum of traumatic injuries and also serves as a referral center for children who are victims of assault and other violent crimes.
Sleep Center — Texas Children's Sleep Center is one of the few accredited centers in the country specializing in children's sleep disorders including problems falling asleep or staying asleep, sleepwalking and abnormal movements during sleep.