Master
Heading
Scholarly Activity
Media Component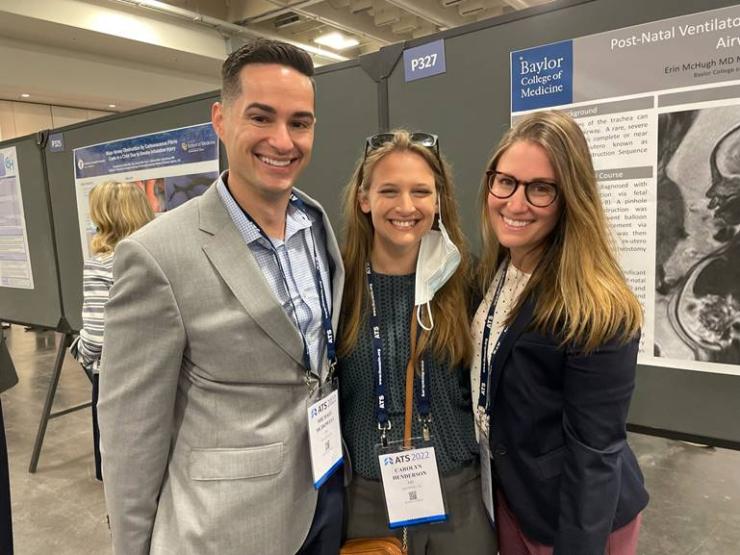 Content
During the first year of training, fellows explore areas of interest and begin to select potential research mentors within or outside the division. By the end of the first year, the fellow is required to create a Scholarship Oversight Committee which is responsible for monitoring the progress and guiding all stages of the project to completion. Each fellow will have a research mentor and an assigned SOC chair (see listing below) within the committee so there is ample mentorship.  A greater proportion of time in the second and third years is devoted to scholarly work.
All of our fellows' projects lead to poster presentations at national meetings and/or publication in peer-reviewed journals. Fellows are encouraged to pursue individual interests in either basic science, clinical, translational or educational research. One case presentation is expected to be developed into a formal submission to a medical journal.
The scholarly activity curriculum includes training both within the Pulmonary Division as well as with the broader community of pediatric subspecialty fellows through Fellows College. Fellows College features a research module for first year fellows to learn basic principles of scientific inquiry as well as an interactive QI module for second year fellows to facilitate completion of a QI project.
Scholarly Oversight Committee Chairs:
Heading
Fellows Scholarly Activity Achievements
Media Component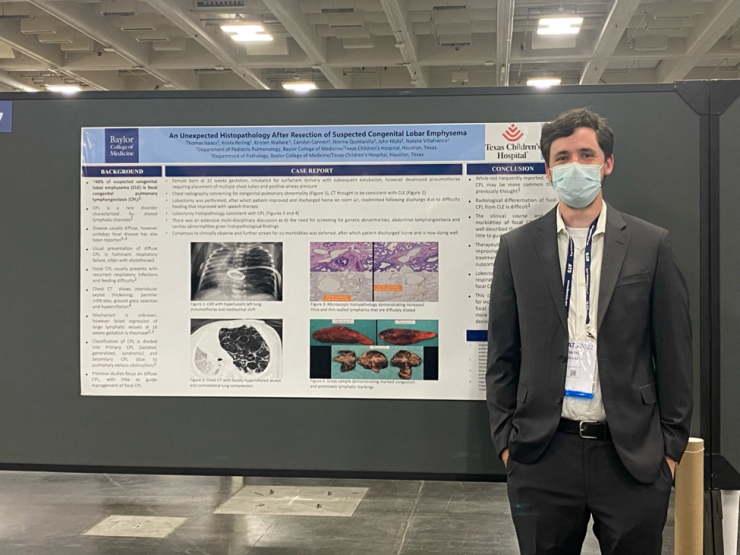 Content
We encourage our fellows to disseminate their work at institutional, regional, national, and international conferences, as well as to contribute to published medical literature.  Within the past two years (academic years 2018-2019 and 2019-2020) our fellows' scholarly accomplishments include:
Twelve manuscripts in which fellows have authored or co-authored, including original research papers, clinical reviews, and American Thoracic Society Education Series papers.
Twelve posters at the American Thoracic Society annual meetings.
One submission was selected for a 2019 ATS ChILD Foundation Public Advisory Roundtable travel award
Two posters at North American Cystic Fibrosis Conference annual meetings
One oral presentation at the North American Cystic Fibrosis Conference annual meeting
Two posters at International Society for Heart-Lung Transplantation annual meetings
One submission was nominated for an ISHLT case presentation award
One poster at the Society for Pediatric Radiology annual meeting
Two fellows selected to participate in AAP committees
Content
The goal of the Research Resources Office is to provide unified, coordinated and comprehensive researcher-focused support and education for all regulatory aspects of both investigator initiated, NIH cooperative group, and pharmaceutical industry studies, as well as provide centralized resources for the pre & post-award processes involved in developing and implementing the wide range of basic, translational or clinical studies performed by investigators.
The Virtually Integrated Institutions for Clinical and Translational Research (VIICTR) website serves as a platform for innovation, collaboration, and data sharing across a multi-institutional network of scientific investigators, clinicians, and community leaders to enable clinical and translational research and discovery.